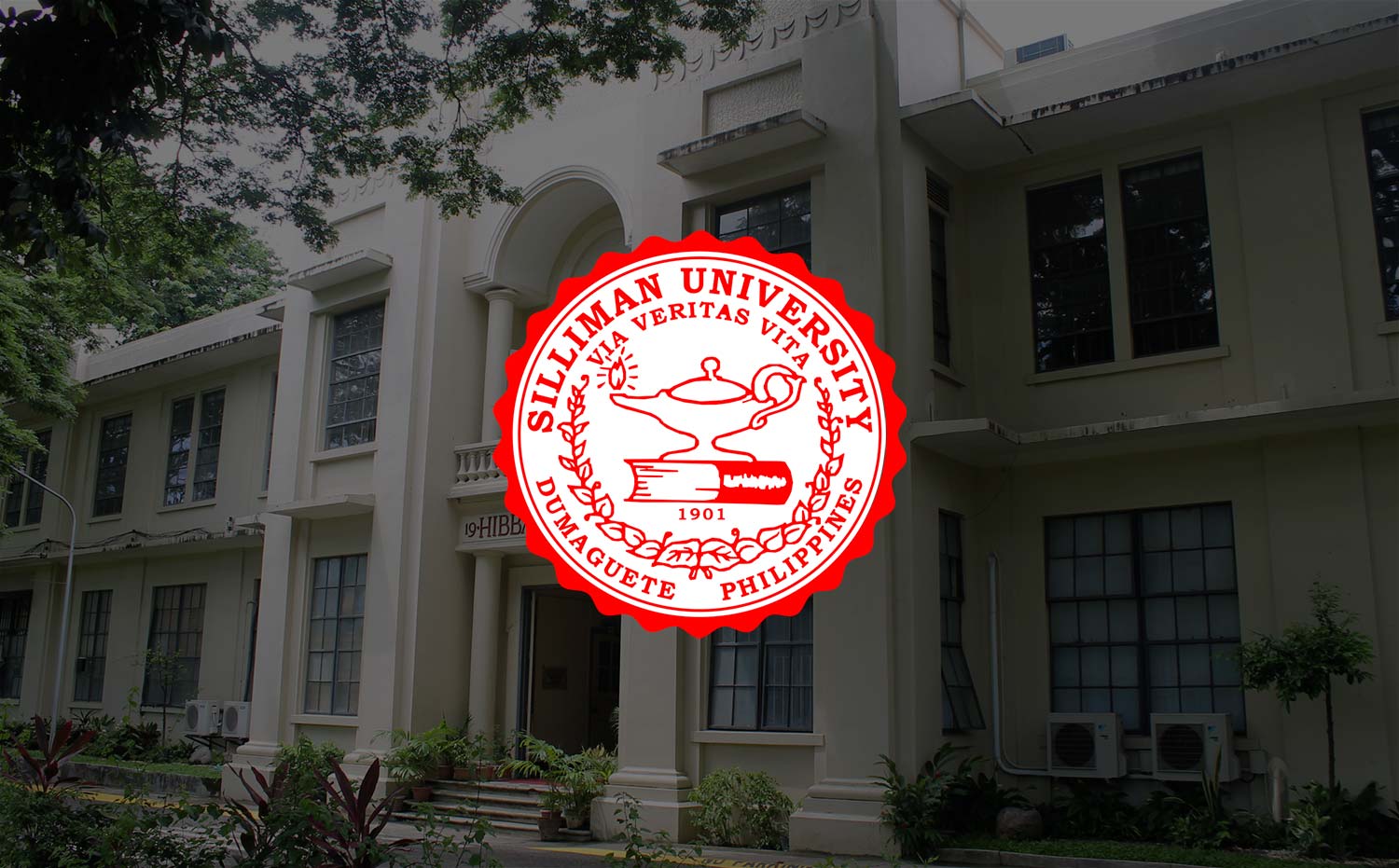 Alumni Letter October 2011
Dear Fellow Sillimanian:
HAPPY Halloween!
Among the letters received by Dr. Ben S. Malayang III, our University President, in October was a request from Barangay 5, near the Silliman Campus, for a group of 300 Dumaguete public school children to visit the University House and enjoy some Halloween treats. It would have been easy to respond negatively as some members of our Christian community do not feel comfortable with this "pagan" celebration. This party version of the "Holy Evening," the evening of All Saints Day, is the fun night of a long wait that keep people awake beyond midnight. To some old folks it sounds like the most dangerous celebration when witches snatch children from their homes and bring them to Siquijor. True or not, we still have Halloween parties at Silliman. We regard them as nothing but a time to have "scary" fun, games and an excuse for adults and children to bring out their best costume concepts and to share weird-looking concoctions. Dumaguete children are starting to enjoy trick-or-treating. Halloween fever started the week before with the city fun runners wearing superhero costumes while doing their a-night-in-a-week run.
Silliman University joined in the celebration of World Teachers' Day on October 5 as set by the United Nations Educational, Scientific, and Cultural Organization. Students from all levels expressed love for their teachers in many ways: artworks on paper, flowers, cards, sweet delights from popular bakeshops and the various greetings expressed verbally. In alumni gatherings, the following mentors seem to enjoy iconic status: Metta Silliman and her love for literature, the arduous work in the Biology classes of Dr. Dioscoro Rabor and Dr. Angel C. Alcala, the merciless critiquing of works in Creative Writing classrooms of Doc Ed and Mom Edith, the world tour of culture beauty with Dr. Albert Faurot, the elegance of the Spanish language in the classroom of Dr. Rosita Romero, the high-end sermon writing class of Dr. Pro Udarbe, the enduring homemaking techniques that were taught by Eve Bokingo, the business calculations in the classroom of Pol Mirafuentes, the glory of Visayan hymns shared by Dr. Elena Maquiso, Elmo Makil and Priscilla Magdamo's mentorship of singing, the motherly strictness of Maria Concepcion Roble, the brilliance in the political analyses of Dr. Teddy Cortez, the complex structural directions under Engr. Antonio Dinoy, the realization of culture vehicle usefulness of the Wikang Filipino in a Dr. Nilda Magdamo's classroom… so many more amazing personalities who made high school and college life truly memorable. To all of them, our salute for the lifetime legacies they have given!
Employers always say, "We like Silliman Accountancy graduates for they are trustworthy!" They will be happy to know that our twenty-six fresh graduates in Accountancy are now certified public accountants (CPA) from the results of the October 2011 CPA Board Exams. The College of Business Administration still enjoys its distinction as a Center of Development in Accountancy Education from the Commission on Higher Education.
We commend the City Council of Dumaguete for supporting a national program on Development Policy Research yearly. This year, research in this University Town under said program focused on supplementing what the present education sector lacks, or enhance what is already in place. In a competition called "Educational Colloquium: Search for the Most Innovative Education/Policy Program," two students from the SU College of Mass Communication (CMC) were proclaimed as winners. Senior students Mahogany Ray Bacon (the current Student Government president) and Iresse Patricia Bulos (the president of the Kapunungan ng mga Mass Communicators) won the grand prize for their research on "Teaching Exposure Sessions for High School Students." The study discovered how self-confidence and self-esteem may be developed to help students when they go to college, for a student's confidence is an integral part of learning. The two student proponents presented a program that would allow high school students in the higher level, particularly the senior and junior levels, to teach a class in the elementary level, specifically grade 5 and 6. The experience helped the high school students gain more self-confidence.
Still on Research, Prof. Michaelito A. Naldo of the SU College of Agriculture won the Best Research Paper citation from the Central Visayas Consortium for Integrated Regional Research and Development (CVCIRRD). His paper, "Alternative Strategies in Providing Digestible Protein to Piglets" which was presented in Kentucky uncovers a way for the reduction of the expensive plasma protein and milk in the dietary requirements of piglets. Prof. Naldo was holder of the Professorial Chair in Agriculture in 2009.
The Regional Trial Court has acquitted an SU Theology student, Manuel Jarabe Jr. and his fraternity brother for the 2006 killing of 30-year-old Francis John Perez on November 3, 2006, a Dumaguete businessman. The conflict was believed to have stemmed from a fraternity war. At the sala of RTC Branch 41 Judge Gerardo A. Paguio Jr. the eight-page decision was made on October 5 on the basis of reasonable doubt. Jarabe was a graduating senior student when he was arrested in 2006. He plans to finish his degree in Theology now that he is free, and will proceed to take up Law. While inside prison, he conducted Bible studies for fellow inmates and shared testimonies on how the trials made him stronger in faith.
Congratulations to Elizabeth W. Gonzales, PhD, APRN and BC (SUCN 1968), Associate Professor in the College of Nursing, Drexel University of Philadelphia for having been elected president of the AAPINA (Asian American Pacific Islander Nurses Association). AAPINA is also represented on the National Coalition for Ethnic Minority Nurses Association (NCEMNA) with two Board members. The President of AAPINA is automatically a member of the Board of NCEMNA.
The reining Miss Silliman, Alexis Dawn Masangkay and her dance partner Linwell Angeles Bongcasan, won the Championship in the Buglasan Festival Dancesport Competition. Both were Best Dancers in the University Intramural Games last year. In the national level, the Silliman Team composed of Linwell and Alexis won third place in a 3-dance Latin American category during the 15th Dance Sport Council of the Philippines national competitions on October 14 at the Ninoy Aquino Stadium in Malate, Manila.
IN MEMORIAM: Alma Bella Ponce de Leon (SUHS 1955, AB 1958) on October 2, Stephanie Alyssa Amada (Elementary 2004 Valedictorian, SUHS 2008 Valedictorian and Accountancy student 2011) on October 15, Kisea Grace G. Procianos (BSMT Freshman 2011) on October 18 and Demetrio (Pororoy) T. Larena III (Elementary 1957, SUHS 1963 and Agriculture 1968) on October 20. If you know of any Sillimanian who is not in our memorial list, please inform us.
Thank you for always being there for dear old Silliman.
President Ben Malayang has requested this office to update you regularly about happenings on campus. We are also interested in knowing what you and your alumni chapters are doing.
Please keep in touch and update your file with our office if you have not done so. We would truly appreciate it. You may reach the President's Office through this email address: [email protected] You may also contact the Alumni Affairs Office through this address: [email protected]
Sincerely,
Jocelyn "JONG" Somoza de la Cruz
Director of Alumni and External Affairs
cc: Dr. Ben S. Malayang III