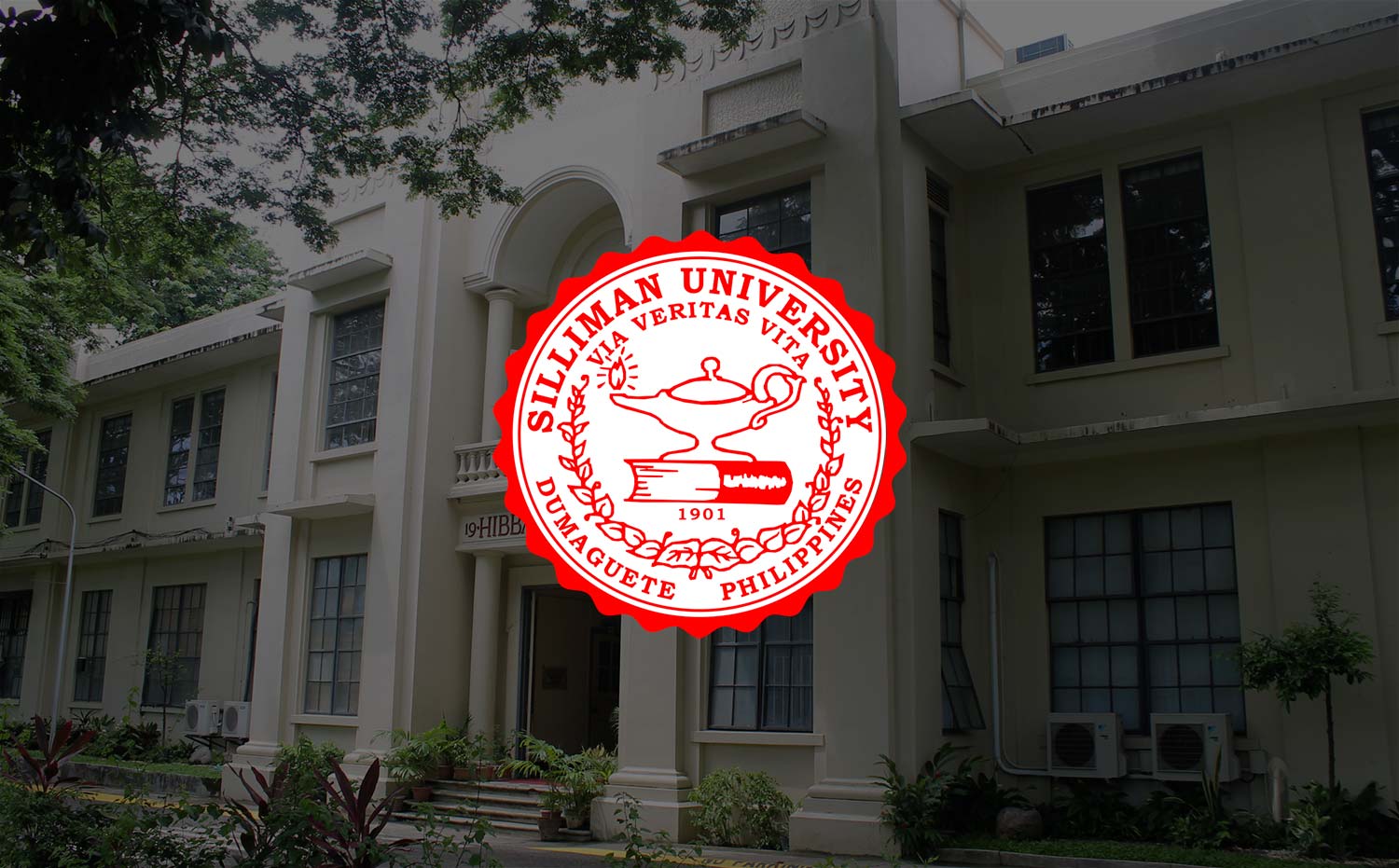 God's Presence
NOTE: "Leadership Reflections" shares views of the different members of the University Leadership Council on matters related to campus life and the operations of the University. As well, it features opinions on issues of national and/or international relevance.
The Gift of God's Presence
By Rev. Jonathan R. Pia, Minister of the Parish, Silliman University Church

Text: Luke 2:1-14
There was this young woman who lived on a large ranch in West Texas? She had fallen in love with a local cowboy named Tex…and she wanted to get married. But Tex was inexperienced in the world of romance…and to make matters worse, he was extremely shy. She realized that she needed to help him a bit to move this courtship along.., so she took matters into her own hands.
"Oh, Tex," she said, "Do you think my eyes are like glittering stars?"
"Yes," he replied.
"And," she asked, "Do you think my teeth are like a beautiful string of pearls?"
"Yep," he answered.
"And do you think my complexion is like gorgeous rose petals?" she questioned.
"Yep," he answered.
"And do you think my hair shines like gold in the moonlight?"
"Yep," he answered.
"Oh, Tex," she exclaimed, "You do say the most wonderful things!"
Well, let me tell you something… Christmas has some wonderful things to say to us. Christmas has some wonderful things to do for us. Christmas has some wonderful things to give to us. But we have to have the ears of faith to hear them, the eyes of faith to see them, the heart of faith to feel them, and the grace to accept them.
We know that we live in a world of violence, cruelty, hate and distrust. Resentment, jealousy, bigotry, prejudice can destroy a person. God knows this. And so God sent Jesus to come into this world to show us how to be peacemakers, bridge-builders, reconcilers; how to seek forgiveness and to offer it. And God did this not for himself, but because of God's love for us. Through the ages, God talked about this to the people through the prophets, but the people kept forgetting about it. Sometimes they ignore it. Finally, God decided to send his son that others may know what love is. And God came to us not because we deserve it, but because of God's love whose very nature is love.
Loving is not one of God's activities. Loving is the essence of who God is. "God is Love."
And then we too are expected to reflect that kind of love to each other. Having found and experienced that love, we are to "Love one another as Christ has loved us." We are to live our lives the way Christ wants us to live. We are to be the reflection of that kind of love shown to us in Jesus.
Henri Nouwen told the story of a student who, many years after graduation, returned to sit in his old professor's office where so many questions had been answered and so many problems had been solved. When the student entered he told his professor that he didn't need anything, he came just to visit, to be together. They sat for a while in silence and looked at each other. One broke the silence by telling the other how nice it was to see each other. The other agreed, and then there was silence. Then the student said, "When I look at you it is as if I am in the presence of Christ." The professor responded by saying, "It is the Christ in you who recognizes the Christ in me." The student replied with the most healing words Nouwen had heard in many years. "Yes, Christ indeed is in our midst. From now on, wherever you go, or wherever I go, all the ground between us will be holy ground."
When we talk with others, in our relationship with others, do they see the Christ in us? Can they feel the love of Christ in our relationships? If we have come to know and experience the presence of Christ in our lives, then we need to reflect that in the way we live. Our perspective, our minds, our opinion, our habits, our hopes, our dreams, our goals, our living—they all are to reflect the love in Jesus.
Today, we have a faith that is proclaimed—we proclaim the mystery of the incarnation. We have a faith that is shared—share the meaning of identification. We have a faith that is lived—we live the miracle of imitation.
Lastly, it was two days before Christmas. There was a long line at the post office as people were trying frantically to use overnight mail to get Christmas packages to people on time. A woman with three little girls in tow finally reached the counter. "Will this passage be received next week?" she asked. "Yes, but it will be more expensive." "That is okay," she said, "This present is for my father. It has to be there before Christmas… because you see, Christmas is also his birthday." "What a bum deal that is!" said the postal clerk. "I sure am glad I don't know anyone born on Christmas." Someone in the line spoke up. "I sure am glad I do!"
As you celebrate Christmas this year, do you know the one born on Christmas day? Most likely some of you know of someone born on Christmas day, like a member of the church where I served before. But do you know the One who came to visit and redeem and save? As what the Christmas song says, let the Christ "be born in your heart today?"
And may God's love shape our relationships. May God's wisdom guide our decisions? May God's glory touch our ordinary lives? And may God's gift this day live in us and through us, that what we experience in each other is the very presence of Christ.