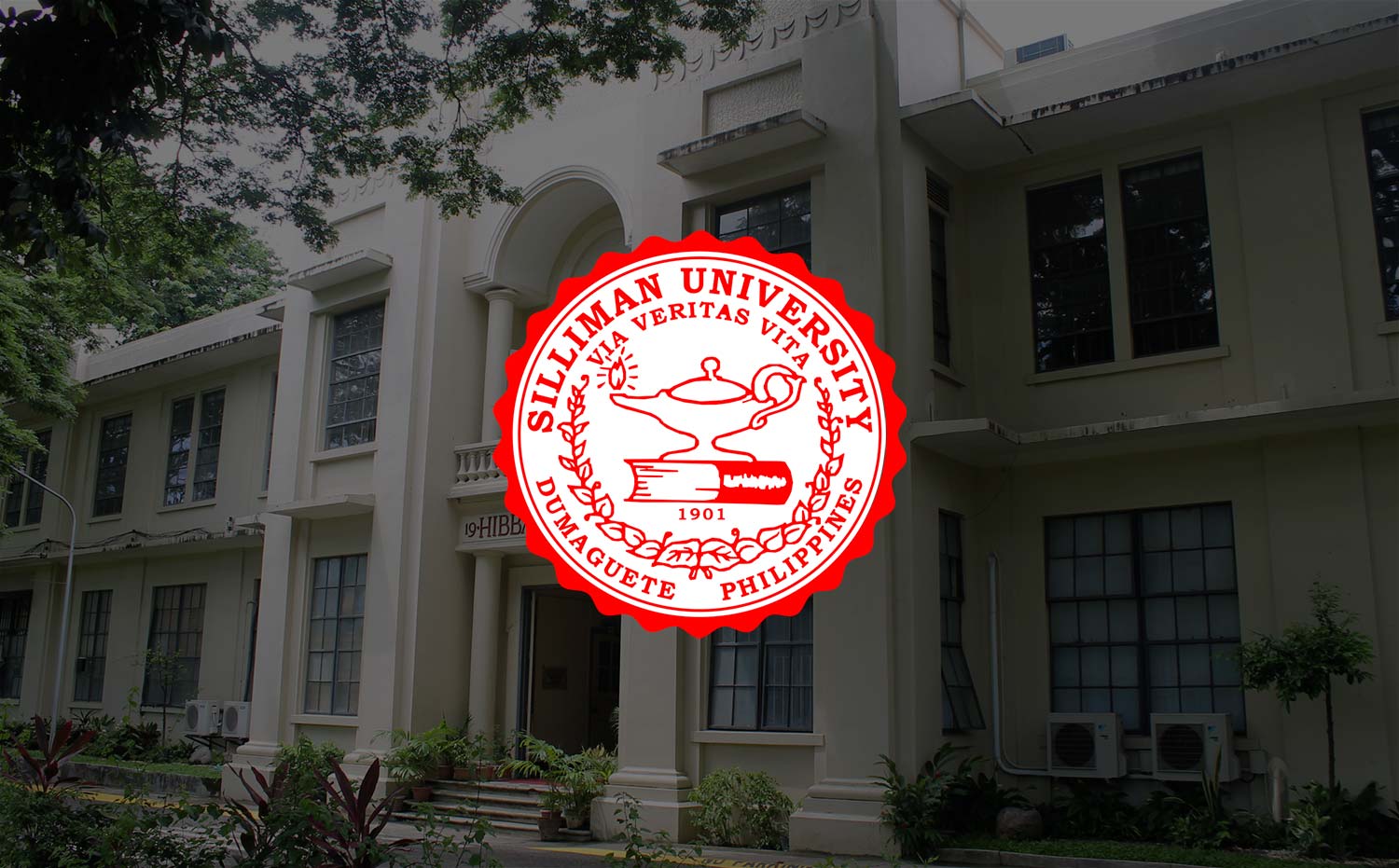 It's Christ
IT'S CHRIST, NOT CIRCUMSTANCE
Christmas Day Sermon, December 25, 2011, Silliman University Church
Ben S. Malayang III, President
TEXT: Micah 5:2
But as for you Bethlehem Ephrathah, too little to be among the clans of Judah, from you One will go forth for me to be ruler in Israel. His goings forth is from long ago and from the days of eternity.
We gather in worship today still in shock over the death and destruction from the recent typhoon. We are shocked because of the magnitude of the tragedy. So many lost their lives, loved ones and homes. So many carried into the sea. Many were buried in dumpsites. We are deeply disturbed and angry, and livid, because much of the death and the destruction were preventable. It's a tragedy of life and of mind, body and soul, and a tragedy of how we manage our affairs as a nation.
It is these tragedies that we bring into our Christmas worship this morning.
Let us please pray:
O God of justice and of love, we pray that you be with us as we seek to be with you. Hear us as we seek to hear from you. Feel the throbbing of our hearts, as we seek to feel your throbbing heart in us. We pray that we hear and understand so that in hearing and understanding we see more your reality and glory. We come to you now in Christ's Name, Amen.
The recent calamity was not a calamity of nature. Nature acts according to God's immutable laws of the universe. The calamity is because we tampered with nature. We molested nature. We overwhelmed nature with our sinfulness. We deformed God's creation and diminished its ability to maintain a balance and harmony of life. We abused nature (and abused God!) to feed our greed and avarice. We dismantled the fragile and sensitive infrastructure of life support systems in our planet. And now life itself is threatened and put at risk. We are losing not just lives but also how the phenomenon of life can continue to exist in our world. Nature is the victim. We are the culprits. If many died, it is because we have been killing nature.
Our abuse of God's creation has put many of us in terror. Nights are darker when anytime raging waters will sweep you away. There is constant fear when you are not sure when the ground under your home will just slide and bury your entire family. There is always anxiety when you know you will never know if you'll survive the next typhoon. There is dread and trepidation when our environment is wrecked. And so we knock on the doors of our government, on the doors of our people's conscience, to save our forests and our seas, and to keep us safe. But many are closed by too much red tape, too much concern for only their own interests, too much incompetence, and inordinate bias to first please the rich and the powerful. There is no room for the poor and helpless. No room in our pork-laden budgets to relocate those who can only afford homes along riverbanks. And yes, no room in our churches for those who seek to limit the size of their families to only what they can afford to nurture and keep safe. No room in our homes for the homeless.
This is our Christmas today.
It is much like the first Christmas. There was terror in the night. Anytime, Roman soldiers can be knocking on your doors in the darkness and drag hapless victims to dungeons, or conscript them to hard labor. There was no room in the inn, obviously because the people to be counted were too many and mostly poor who can afford only very small houses. The atmosphere was one of darkness, dread and destitution. Powerlessness and poverty dominated the landscape of Bethlehem Ephrathah.
But in the dark of the night, there was a single star over a lowly manger bed. A small child, come to save the world.
What incredible story is Christmas: the small and the tiny, carries the hope of our salvation. A small baby peacefully asleep, come to give peace to a troubled and tormented world. A tiny child come to right the big wrongs.
The recent tragedy saw the story of Christmas being lived out in our midst. As the catastrophe unfolded, we saw people from all walks helping others. We saw neighbors helping neighbors; farmers and pedicab drivers struggling against raging waters and mud to save women, children and the elderly. And later, they were still there to recover bodies. Common folks – very common folks – were there, doing very uncommon service to others.
None were big names that you keep seeing on TV or in the front pages of newspapers. None were the eloquent and the prominent that seem to always dominate the news with their endless opinions about everything, their concerns for prestige and power, or their travels and political travails. None was making a big fuss about not having a cell phone and a laptop. When the typhoon hit and raging waters began sweeping people into the mud and debris, the poor and the powerless – the shepherds in the field – were the ones that actually put their lives on the line and made the difference between life and death. Not the Pilates. Not the Herods. Not the Pharisees.
So was it here in Dumaguete. This is what I know: when the typhoon began hitting us early morning last Saturday, rescuers and volunteers (in our city and in our university) were already up and about as early as 4 in the morning, going around to be ready to help. They rescued the crew of a floundering ship off the boulevard. They were in Banica and Ocoy rivers, braving the raging waters to rescue those being swept toward the sea. Throughout that day, amidst the rampaging wind and waters, they were helping others. They were not with their families. They continued to help even in the days that followed: rescuing, recovering, giving out water, coordinating volunteers, asking friends to help, and always looking for how they can help. None asked for extra consideration and compensation. And who were they? None whose names and pictures you will hope to see in our local papers, or mentioned in our radios. They were simply Bebing, Pablo, Jan, Greg, Princeton, Nick, Arsing, Cobbie, Joemar, Romeo, Marlon, Bruce and Naomi, Reu, Edwin, Lynette, Zeny, Ginggay, Inday, Ivy, Raquel, Edgar, Carol, Mark, and Jojo, and many, many more – human beings all. They are drivers, office employees, janitors, ROTC and CWTS students, CYF and CYAF members of our church, and security guards. All showed greatness in heart and spirit for others. At the height of the typhoon, as some of them battled to save lives and properties, they had become a living tableau of Christmas.
The humble and so-called ordinary among us, carried the day to live out the lofty ideals of our society and of our university. Their faith made them different. And their desire to serve – all of them, those from Silliman and the other rescuers and volunteers in our city, province and in Cagayan de Oro and Iligan, many faceless and fearless folks, ordinary people – gave hope and salvation to many.
This has been our Christmas this year.
You see, friends, be reminded that Christmas is not about the blackness or bleakness of our nights. It is not about the dread and terror around us. It is about who gives light in our darkness, and who gives comfort amidst our adversities. Christmas is not about our situation and circumstance. It is about the Christ that lifts us out of our despair and desperate state.
The rescuers and volunteers showed us what Christmas is. They lived out the spirit of Christmas. But, alas, they saved lives for only a day or so. And the lives they saved eventually will last only for a lifetime. Christ is someone else. Christ is much, much more – He saves lives for eternity.
Brothers and sisters in Christ: Be reminded that it is not at all about Bethlehem of Ephrathah. Bethlehem was small. It was nothing. It was barely a dot in the map. Christmas is about – and all about – who was born in Bethlehem. It's not the place, you see, but the person. It is not the circumstance but the Christ.
And that is why we shall be forever celebrating Christmas.
No Grinch or Scrooge, no tragedy or deluge, could steal Christmas from us. No one can stop Christmas from happening. This is because Christmas is not about gifts and glitter that can be taken away. It is not about ribbons and rituals that can be lost and forgotten. It is not about us or about what we do or had failed to do. It is not even about whether or not we believe in it. It is not about us or about things. It is all about – and only about – what God has done in a baby in a manger.
Whatever our situation and circumstance, bad or good, the worst or the best, they do not matter. We celebrate and will always be merry every Christmas because Christ was born; Christ has come; God is with us!
Merry Christmas all!