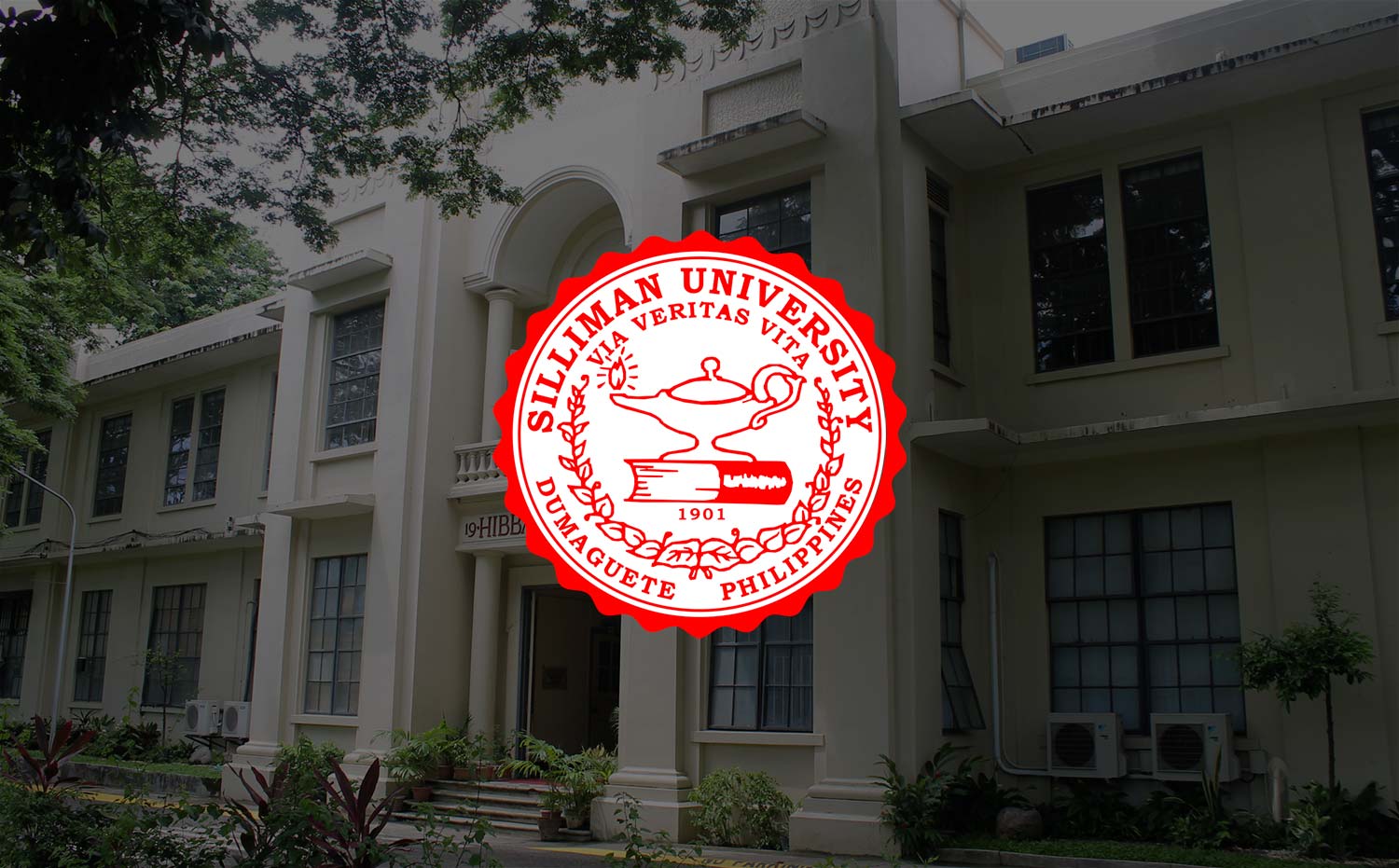 Medicine
NOTE: "Leadership Reflections" shares views of the different members of the University Leadership Council on matters related to campus life and the operations of the University. As well, it features opinions on issues of national and/or international relevance.

By Prof. Cleonico Y. Fontelo, Vice President for Finance and Administration
(Message delivered during the Medical School Testimonial Dinner & Bequeathal Ceremony)
Giving birth to the Silliman University Medical School can be said to be an application of similar principles of obstetrics. It took a lot of careful planning, a lot of coordination, and a lot of care. Even coming up with the decision to establish a medical school was not quite different from any process couples would go through in deciding on the best time to have a baby. Like any pregnancy, we encountered our fair share of challenges. But we pushed ahead, determined that we had what most married couples need in completing the family picture: psychological preparedness, sound financial analysis, and a committed faith.
When the Silliman University Board of Trustees approved the program of the Medical School in 2004, one of the prevailing questions which held relevance at that time was:
"Why establish a Medical School when doctors are becoming nurses, leaving the hospitals and going abroad?"
The question was valid as that was the time when there was a threatening supply of doctors. In the countryside or in municipal hospitals, the scenario was worse – as if it was not enough that, as it was at that time, the doctor-to-patient ratio was grimly low. More and more doctors were shifting gears; they were studying nursing. Because of doctors' upper-hand in terms of experience, leaving the country for a better life abroad was not a long shot nor was it a hard process. In short, the prospect of students wanting to become doctors at that time was overshadowed by the high demand, particularly in the United States, for nurses. There were even medical schools that shut down due to low enrollment or higher preference in terms of focus of resources on so-called more lucrative programs, and nursing was pegged at the top.
To many, establishing a medical school was a crazy idea when basic law of supply and demand showed the dim chances of such program gaining momentum. In this case, demand, on one side, was in terms of students wanting the program. And on that assumption, low demand from potential students equaled higher costs of operations, which could easily render balance sheets in the red. Demand, on the flip side, was hospitals needing doctors. However, this scenario, to some, provided no business opportunity as the potential fillers of such demand were assumed to have gone for nursing.
But we in Silliman University took on the challenge. We thought, after all, the Medical School was established out of a ministry. The idea behind a medical school, particularly our Medical School at Silliman, was to affect that kind of quality Christian education, the values that every Sillimanian holds dear onto a program that churns out professionals who, to a large extent, care for and make life more worthwhile.
There were times when we seriously evaluated the possibility of the program not being able to attract as many students as we had calculated. You all know that the operations of any academic unit are highly contingent on tuition, and therefore, low enrollment translates to low ability to fund operations. But we never gave up on our faith. Deep within us, we knew we were on the right side. We founded the Medical School on a solid commitment to impact on communities, to inspire the practice of medicine from a Christian perspective, to develop doctors with a genuine heart of service – a breed that is imbued with equal amounts of character and faith as of competence.
Our hard work paid off when we graduated our first batch of doctors in 2009. And we were blessed that in 2010, the Silliman University Medical School garnered a 100 percent passing average in the board exams for physicians, with seven members of the pioneering batch making it. This achievement truly reinforced the quality of the medical program at Silliman which also finds at its core a dedicated pool of faculty who are distinguished medical professionals in their respective areas of specialization. These are mentors who are the best in their fields in the province and are equally competitive as other doctors in other parts of country. They are mentors of high integrity and credibility who give a human face to the practice of medicine.
The practice of medicine in the Philippines can be considered competitive. You have the Department of Tourism positioning the Philippines as a "medical tourism" destination. While others hold a different view of that, I feel that such is a recognition of the quality of our medical services and the expertise of our doctors. I say, however, that without regard to efforts at making the Philippines a medical tourism destination, the medical profession strengthens the backbone of national sustainable development. Human resource is the top asset that any organization has. By logic, a healthy citizenry is what then makes for a healthy nation.
At this age that I am now, I can speak with credibility of the value of the medical profession. My doctor sometimes holds more influence than my wife in how I live my life. What I eat, the amount of work I do – even the money I have to spare from my savings for the "rainy days" – take into consideration the doctor's advice. Sometimes I keep a different opinion on diagnoses and prescriptions given me, but it is almost always that I go to the same doctor when my health fails me.
My point is, on a macro level: the medical profession indirectly or directly helps charter the course of national development. While the practice is more felt on a personal level, the impact is much wider; it stretches to policy formulation and figures into consideration a global perspective. How we manage the medical profession provides a glimpse of the value we place on human life, which ties into the picture the probability of making sound decisions, enhancing productivity, and elevating national identity.
Indeed, when we talk of courses, such Doctor of Medicine, more often than not we box ourselves into our own concept of the course vis-à-vis our individual goals and ambitions in life. The manner by which we operationalize our degrees depends also on our respective motivations – to some, high income to be able to live a good life; to others, genuine service to the less privileged.
But the greater challenge that medical professionals have is to elevate your view of the profession. Look at how you practice medicine beyond how you think the practice of medicine will bring you closer to achieving your goals in life. Locate in your overall equation of fulfillment the role of medicine in national development, and what you can do in bridging the gap. See your study and practice of the medical profession as a means of you creating an impact not just within your immediate community but beyond it. Think of the way you understand medicine, as an academic discipline, and your eventual practice of it, as a source of fulfillment, as your contribution to promoting national identity – shaping up who a Filipino doctor is, what matters most to a Filipino doctor, and how a Filipino doctor plays in the overall scheme of things, in the face of globalization.
Indeed, along the way – as things might be to you already – you will encounter difficulties. You will be in a dilemma, and your principles and faith will be put to test. But never deny that you are experiencing them. Continue to be convinced that while things might be difficult as they are, it doesn't mean they can never become good or better for you. Your study of medicine is like a journey on a rough road: you have two options: to stop or to carry on. What option you will take will greatly be based on how concrete and genuine a dedication you have to your course of medicine, and on how right the reasons you have for having taken it and for pursuing the same.
Your experience at the Silliman University Medical School can only do so much in opening doors for you. At the end of the day, it is up to you as to which doors you will enter, how you will move on from the moment you step your first foot forward, and what you will do once you have successful gone through the door. What takes place between now and then, while you are afforded the best there is in terms of program, services, faculty and experience at the Medical School, can only be a product of your view yourself in relation to the greater community and the issues that surround it.
Think of why you are taking medicine now, and ask yourself: "How can I align my reasons for taking medicine with the purpose for which doctors are depended on by the community where I belong?"