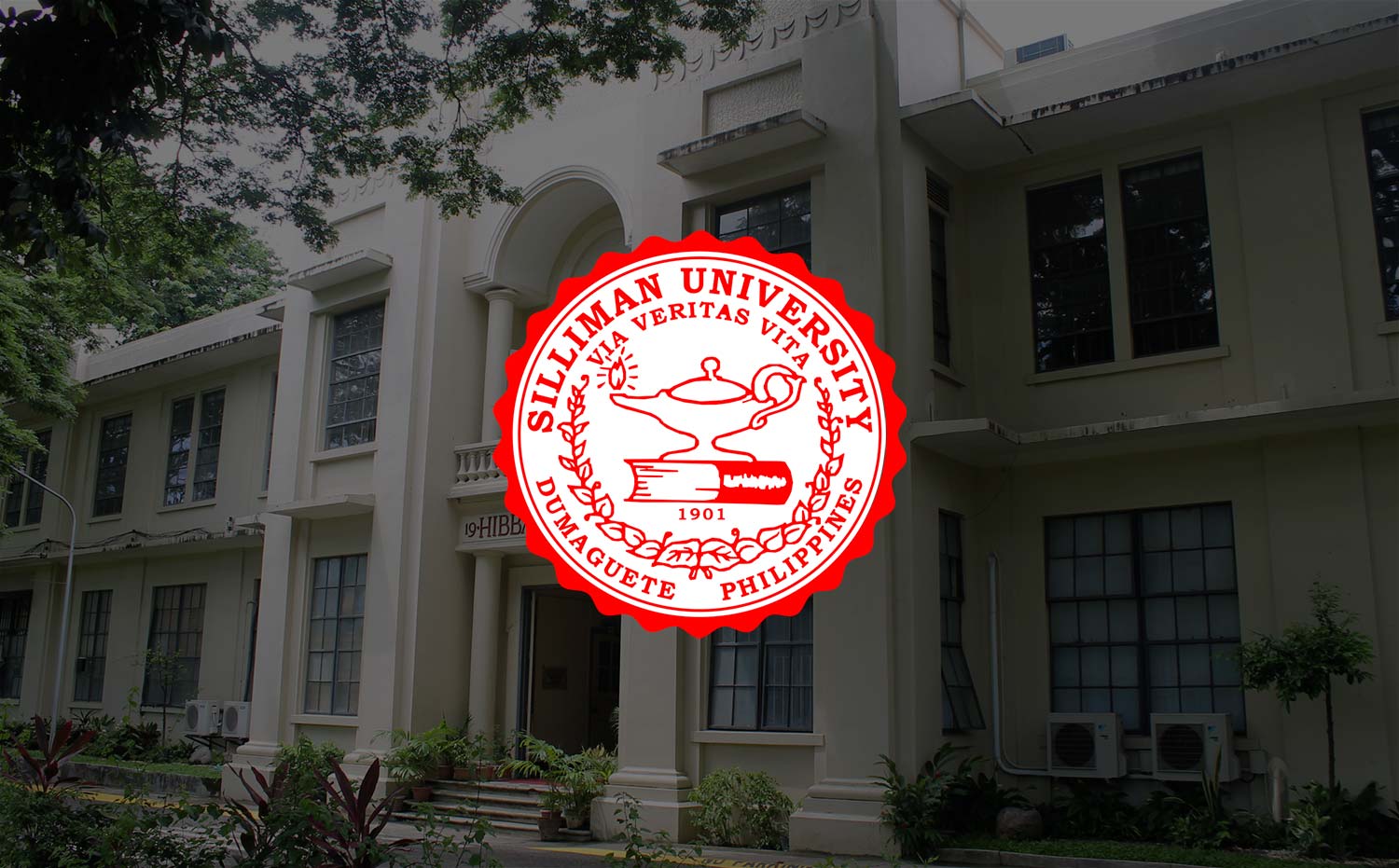 Mr. Ranilo M. Balcobero
Soaring High While Embracing His Humble Beginnings
In 1991, he set his foot in Silliman for the first time and was thrilled to be a part of a Christian institution. Starting as an electronic technician in what was then the Multimedia Center, he has witnessed how the University grew and saw himself evolved with its progress. He said, "Sa una pagsulod nako nitimbang rako ug 55 kilos, pero karon, kamo nay mu judge" (Before I joined Silliman, I only weighed 55 kilos; now… you be the judge!). Humor aside, he added: "Back then I was just a plain, simple, inexperienced guy who tried to learn the ways of my job. And while I have the experience now, I still continue to work hard and perform my duties to contribute to the betterment of the University."
With special interests in PA (public announcement) systems and computers, Mr. Ranilo M. Balcobero, more known as "Kuya Boy" or "Boyax", is the Technical Coordinator of the Instructional Media and Technology Center. His job requires him to provide technical assistance to every event in the campus, making sure that good quality light, sound and projector systems are in place. So it came as a big surprise to him when he was asked to speak and take center stage during the Faculty/Staff Service Recognition Award held February 14, representing all staff awardees acknowledged for their 20-year service in Silliman.
Humbled by the experience, Kuya Boy says: "20 years of service is an accomplishment and I never reached this part with ease. There were a lot of challenges, trials and hardships along the way. But I never gave up because I know this institution won't let me down."
New accomplishments in life, success in his career and kind words from his family and superiors are some of the things that can build up tears in this man's eyes. These tears of joy he dedicate to the University that helped him succeed in life.
"All these years, the University has helped me and assisted me in every way it could — morally, spiritually and financially. From the bottom of my heart, I say thank you." That line concluded his speech during the awarding ceremony.
Let's get to know Kuya Boy more beyond the "lights and sounds".
Describe yourself in three words.
Approachable. Lovable. Well-rounded.
What is your mantra in life?
Make sacrifices today, for a better tomorrow.
What makes you laugh/cry?
New accomplishments in life such as: graduation of my children, success in my career, and when I achieve something impossible. And also, things like simple thoughts and kind words from my family and superiors.
What's your favorite time/day of the week and why?
Sunday because it's rest day, time to go to church and time for family outing and bonding.
What do you love doing when not working?
I watch movies, do household chores, or go biking with colleagues and friends.
What is your favorite hangout place in the University?
The Production Room of the Instructional Media and Technology Center.
What makes you blush?
When I am given credit for a job well done, when conversation topic involves my loved ones, or when I'm embarrassed.
If you were an actor/actress, who would you be?
Jason Statham. He's a cool guy and opaw (bald) like me. He is good in martial arts too.
Tell us a fact about yourself?
I am humble despite everything that I know and have accomplished in life.
What's your favorite game growing up?
When I was still young, I enjoyed playing syatong, bato-lata and other Pinoy games. But when I was a teenager, I liked to play basketball.
What is your idea of a relaxing day?
It would be spending a day listening to music ranging from love song to country songs and oldies.
What one thing would people be interested to know about you?
I have patience that goes beyond the heavens, and I am also a loving father to my kids and family.
What song best describes the YOU and the life you have now?
My favorite song is Arnel Pineda's version of "Faithfully" by the band Journey. Somehow, it fits to my journey with my wife and family. The part that I like in the chorus is this stanza:
Circus life, under the big top world.
We all need the clowns, to make us smile.
Through space and time, always another show,
Wondering where I am, lost without you.
What is the first thing you do right after waking up in the morning?
Do an early exercise, jog around Cangmating.
What's your idea of a family?
A family is composed of a father, mother and children who are always there for one another, especially during the toughest times. They are the people you can trust, can lean on, and to whom you can dedicate your hard work.