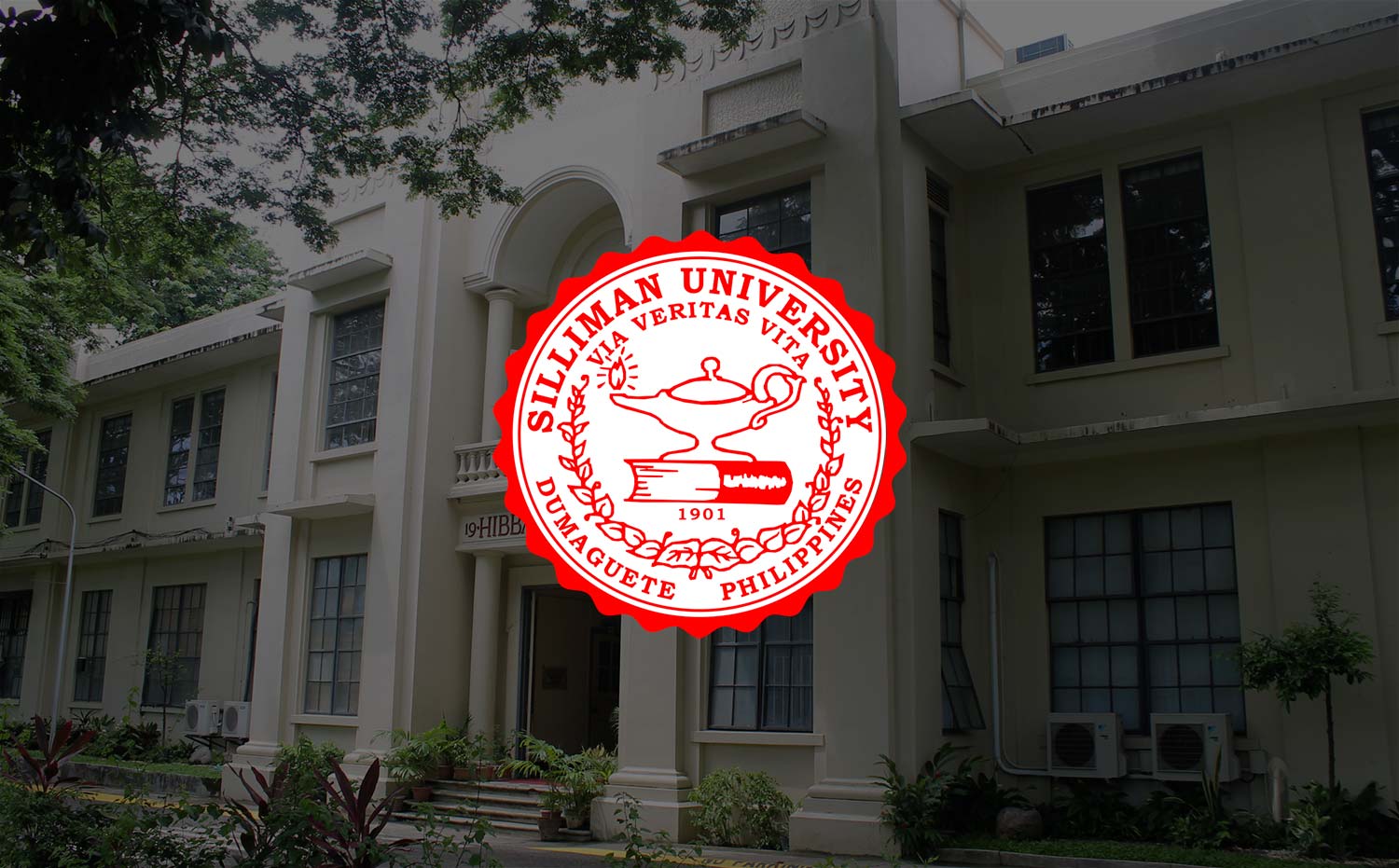 Emmaus
NOTE: "Leadership Reflections" shares views of the different members of the University Leadership Council on matters related to campus life and the operations of the University. As well, it features opinions on issues of national and/or international relevance.
Emmaus Moments
By Rev. Jonathan R. Pia, Minister to the Parish, Silliman University Church

Text: Psalm118:19-24; Luke 24:13-35
Luke tells us that on that first Easter day, two followers of Jesus were shuffling along the road to Emmaus, a little village outside of Jerusalem. It was late in the evening and the sinking sun reflected the sinking feeling they had on the inside. As they walked along, a stranger joined them intruding upon their private moments of grief and commiseration. He asked them what they had been discussing. They replied that they were talking about Jesus of Nazareth, a mighty prophet and how he had been put to death. Then with a note of disappointment they said, "But we had hoped he was the one to redeem Israel."
Those two followers went on to relate how they had heard some of the women had found an empty tomb, and others had gone to the tomb, but did not see him.
Reading this resurrection story, tells us that even when we do not see the risen Christ, Christ continues to walk with us.
Luke tells us that Cleopas and a companion were on their way to Emmaus, away from what was happening. I do not know whether this was deliberate or not, but it is said that Emmaus was west of Jerusalem. Thus the two men were walking towards the sunset. And this could be the reason why they did not recognize Jesus. Aside from facing the sun, they were so distressed that they failed to recognize the stranger who came to them.
You and I have had to go to Emmaus many times. It is the temporary hiding place, the change of scenery. Sometimes when the hurt is so deep one just has to get away for a while. Sometimes, when we are confronted by a debilitating illness or someone whom we loved so dearly dies, or when we are facing a seemingly insurmountable problem, we need to get away for a time. Some are fortunate enough to go to Buracay or to Dakak or to some place where we can relax; some just take a walk around the block. Sometimes it's the walk we take into cynicism when we discover that the noblest ideas—ideas about love, freedom, justice and even concepts of who Jesus is and what he wants for us and from us—are twisted and destroyed by deluded, selfish people. And so often the results of that twisting of the truth lead to violence and death. And during those moments, it is difficult to see the risen Christ. Just like Mary, we may only see a gardener. Like the two followers, we may only see a stranger. However, this story tells us that even when we do not see the risen Christ, Christ is still there walking with us. Whenever we hear that still small voice within us – the voice you hear in your heart – that voice that assures us that no matter how dark things may seem right now, whatever trials and tribulations we may have to endure today, whether we understand the tragedies of life or not, through all our fears and all our doubts, through all our indifference and insensitivity, right up to the moment when suddenly we know for certain that everything really is in God's hands, Jesus has been right there with us through it all.
The Emmaus story is the story of a God who will not leave us alone, even when we are hurting and disappointed, even when it seems that the brightest and best in life has been destroyed. The death of Jesus could no more stop God from loving us than the night can keep the sun from coming up in the morning.
Has your life been filled with nothing but sunsets, when all you ever wanted was a little bit of sunrise? I wonder if I am speaking to someone today who has traveled a long and lonely road. If so, then Easter speaks to you. William Willimon has said that the Resurrection has a way of penetrating deep into our lives, enabling us see the world, not as a place of ultimate death and defeat, but as the place that is waiting for God's ultimate victory.
Lastly, a man and his little grandson were out walking down the beach one afternoon. They saw a crowd of people gathered around a man who had been overcome by the heat of the sun and had suffered sunstroke. The grandfather was trying to explain this to the boy. The little fellow looked up at his grandfather and said, "Grandpa, I hope you never suffer from a sunset."
Today we celebrate the good news that even though we face many sunsets there is always a sunrise. Emmaus moments is wherever in our life journey will take us—at church, at home, at the family dinner table—where we meet the Risen Christ and Easter is so real.