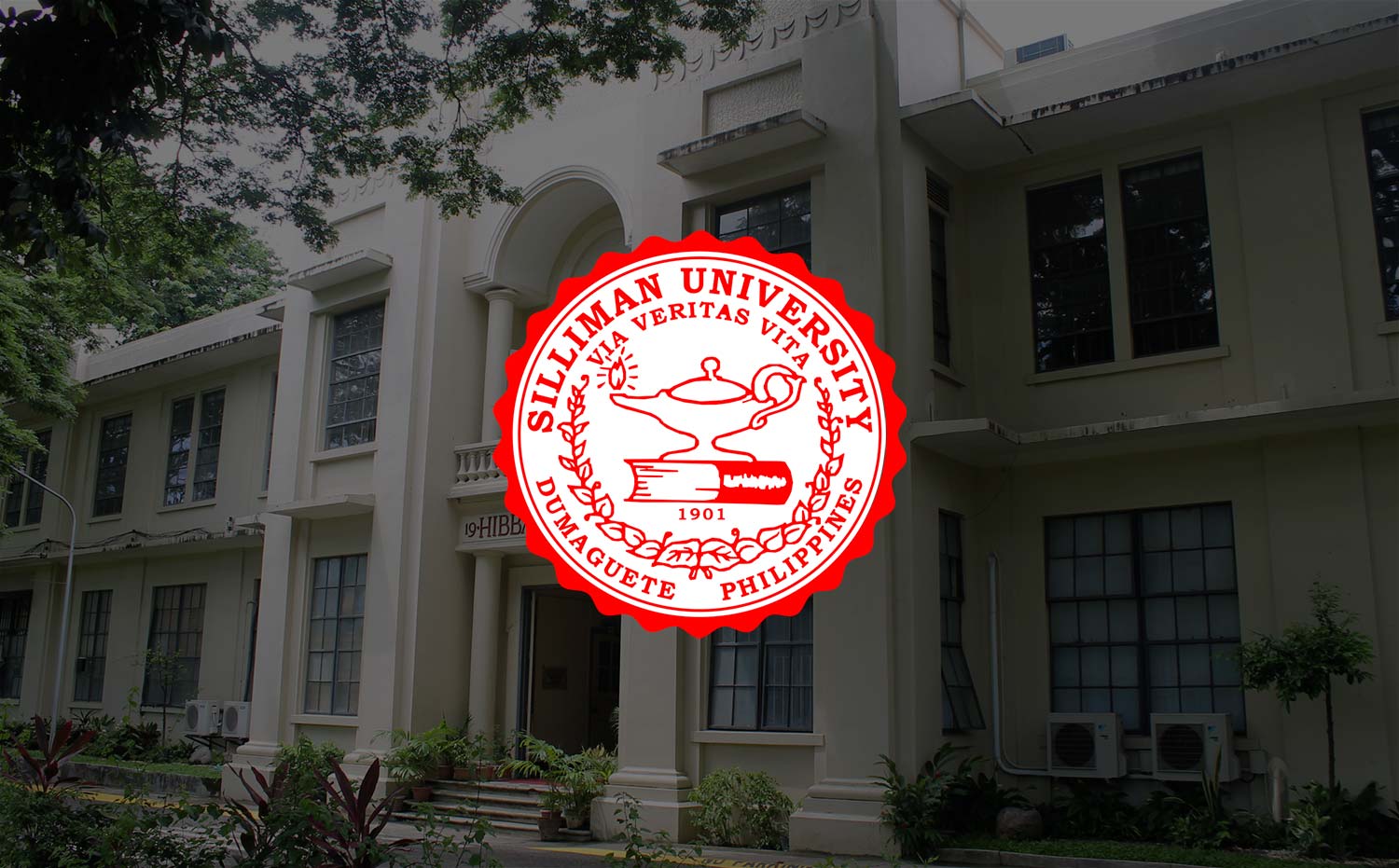 Alumni Letter February 2012
Dear Fellow Sillimanian:
"Have I not commanded you? Be confident and be of good courage. Do not be afraid; do not be discouraged, for the LORD your God will be with you wherever you go." – Joshua 1:9
This verse from the Book of Joshua guided our students and faculty as they joined the Galilean Fellowships, a tradition since 1937, in different homes of faculty and SU Church members on February 3 and February 5 during the celebration of the University Christian Life Emphasis Week. This verse was perfect for all the graduating seniors who attended the Galilean Fellowship inspired them to take good courage in facing the final exams, defending their papers and final projects, meeting other graduation requirements, preparing for future job interviews and taking the national board exams, and most importantly to overcome the fear of self and of failure.
Love Month in Dumaguete was mini-concert season for Sillimanian performing artists. Among the busiest were Dumaguete's concert queen, Kakay Pamaran, a Psychology alumna who is back in town after a stint in Manila's corporate world. Kakay and her band Hayahay Project (all College of Performing Arts alumni: Alan Valencia on keyboards, Baltzli Catipay on drums, sax solo by Jay Villanueva, Algernoon Van Peel also on sax and Jay Tinambacan on guitar) with special participation of the QFQ (the Quizo Family Quintet) were the Valentines Day feature at Hayahay – the most popular seafood
resto and nightlife rendezvous. Also in Hayahay is the rock band of Silliman top archer Paul Javier (in photo), son of Aggies mentor Doc Chona, showing his other side beyond sports. He usually sings the
Maroon 5 hits and ends with his own composition. Another set of Music alumni, folk singer Philip Domen and Dumaguete's best guitarist Franber Candia with their band Pure Sessions, perform regularly at Kamalig. Likewise, the queens of versatility Saga sisters Rosella and Katrina Marie with their band Rhythm Avenue are heard at Café Antonio. Being one of the Top 10 tourist destinations in the country, Dumaguete is indeed fortunate to have Silliman talents for high quality welcoming.
February is Culture and Arts Month in the Philippines. Silliman University hosted the 6th mounting of TANGHAL Visayas – an annual theater festival for university and college-based theater groups in the Philippines. This project of the NCCA (National Commission for Culture and the Arts) Committee on Dramatic Arts featured student theater productions from Bacolod, Cebu, Bohol, Antique, Ilo-ilo and Leyte. Dumaguete was represented by the Youth Advocates Through Theater Arts (YATTA) headed by its artistic director Dessa Quesada-Palm. The plays were presented at Silliman Hall and at the Luce Auditorium on February 27-29.
Our international students, through the .Higala International: Students from Around the World (HI:SAW), joined the celebration of the Culture and Arts Month with the annual ICE (International Cultural Exchange) program highlighted by the search for Mister and Miss Silliman International on February 11 at Silliman Hall. The foreign students updated their fellow students on global issues and how these affected their respective countries. This was also an opportunity for them to showcase their cultures through their talent presentations. It was the first time that the proclaimed winners came from the same country. Kimberly Covert and Marlon Dale of the United States of America grabbed the 2012 titles. The

new Miss Silliman International is a sophomore at the College of Performing and Visual Arts. Mr. Dale is a student nurse. Other outstanding participants were Keisha Alaine Watson of the United Kingdom, Wulandari Ranjit Kaur Singh of India, Kim Hyun Sung of South Korea and Reyhan Rahman of Indonesia HI:SAW President Patrik Norouzi of Iran, concluded the program with this: "Our objective in making this event was to provide a learning experience for the international and Filipino students while ultimately enhancing intercultural exchange and promoting unity and synergy amidst the diversity of cultures and colors in this world."
Silliman University is among the Top 10 universities chosen by the Bank of the Philippines (BPI) with senior science students who are being screened annually for BPI-Department of Science and Technology Science (DOST) Awards. This year three students from Silliman University were chosen among the winners of BPI-DOST Science Award 2012. The awardees, with exceptional performance in specialized fields of science (Mathematics, Physics, Engineering, Chemistry, Biology, and Computer Science) and with recognized potential in the science industry and nation-building include: Jayson Jun B. Patula (Mechanical Engineering) who did a project entitled "Portable Solar Refrigerator and Heater," Kia Angela Gargantiel (Biology) who researched on "The Antibacterial Activity of Cobra-Cobra, Ipomoea setosa," and L. Anthena Gene E. Duran (Information Technology) who created a system called "F-ExSys": An Anura Morphometric Classification Expert." All these received a cash prize of P25,000 and a certificate of a career opportunity with BPI as a junior officer on February 23.
Silliman University College of Nursing is among the Top 5 performing schools out of the 483 nursing schools and universities in the country, with 366 Sillimanian passers, the biggest number in the Nurse Licensure Examination (NLE) last December 2011 (results were released on February 15). Two new nurses made it to Top Ten. More Sillimanians performed well in Top 20 ratings including the former Student Government President Johanna Lei Bandoy who got the 11th place.
Jurgette A. Honculada of the first batch of MassCom graduates in 1968, was the featured lecturer in the 46th Mass Communication Week celebration on February 19-25. She was the first Summa Cum Laude graduate of the then School of Journalism and Communications, now the College of Mass Communication (CMC). Honculada, who is panel member of the Office of the Presidential Adviser on the Peace Process, pointed out the need for journalists to "cherish freedom and embrace the truth" because with this, journalists can be the country's force to make things new.
April Joyce Seville of Silliman (the pretty Cebuana was Miss Law 2010) was named Best Debater in the University of the Philippines (UP) Diliman – Silliman University (SU) Grand Debate held on February 17 at the Luce Auditorium. The Law students debated on the proposition "Resolved: That the Freedom of Information Bill Be Enacted into Law."
Dr. Dave Marcial, Dean of the College of Computer Studies of Silliman University, encouraged fellow mentors to widen their use of information technology in teaching. He shared the benefits that new technology can bring to improve teaching and learning with "eLearning tools" (or electronic educational technologies) in a presentation last February 15 of a study that he conducted.
The Silliman University Medical School team composed of Jennilie Faith Bomediano, Lawrence Laurel and Ray Raphael de Guzman scored the highest, in both elimination and final rounds, and emerged the champion in the national quiz bee during the 45th Annual Convention of the Association of Philippine Medical Colleges Foundation Inc. on February 9 in Cebu City. They won against the University of the East Ramon Magsaysay College of Medicine.
IN MEMORIAM: The Order of the Horace B. Silliman inductee Alma Gamo Gloez (BS Civil Engineering 1970) on February 3; Rafael Wesley Callora (BS Agriculture) on February 19; Silliman First Lady Virginia Agustin Flores (BS Home Economics 1952) on February 19; and Melodia Camacho-Olegario (BS Home Economics 1955) on February 25. If you know of any Sillimanian who is not in our memorial list, please inform us.
Thank you for always being there for dear old Silliman.
President Ben Malayang has requested this office to update you regularly about happenings on campus. We are also interested in knowing what you and your alumni chapters are doing.
Please keep in touch and update your file with our office if you have not done so. We would truly appreciate it. You may reach the President's Office through this email address: [email protected] You may also contact the Alumni Affairs Office through this address: [email protected].
Sincerely,
The Officers and Staff of the Alumni and External Affairs
cc: Dr. Ben S. Malayang III