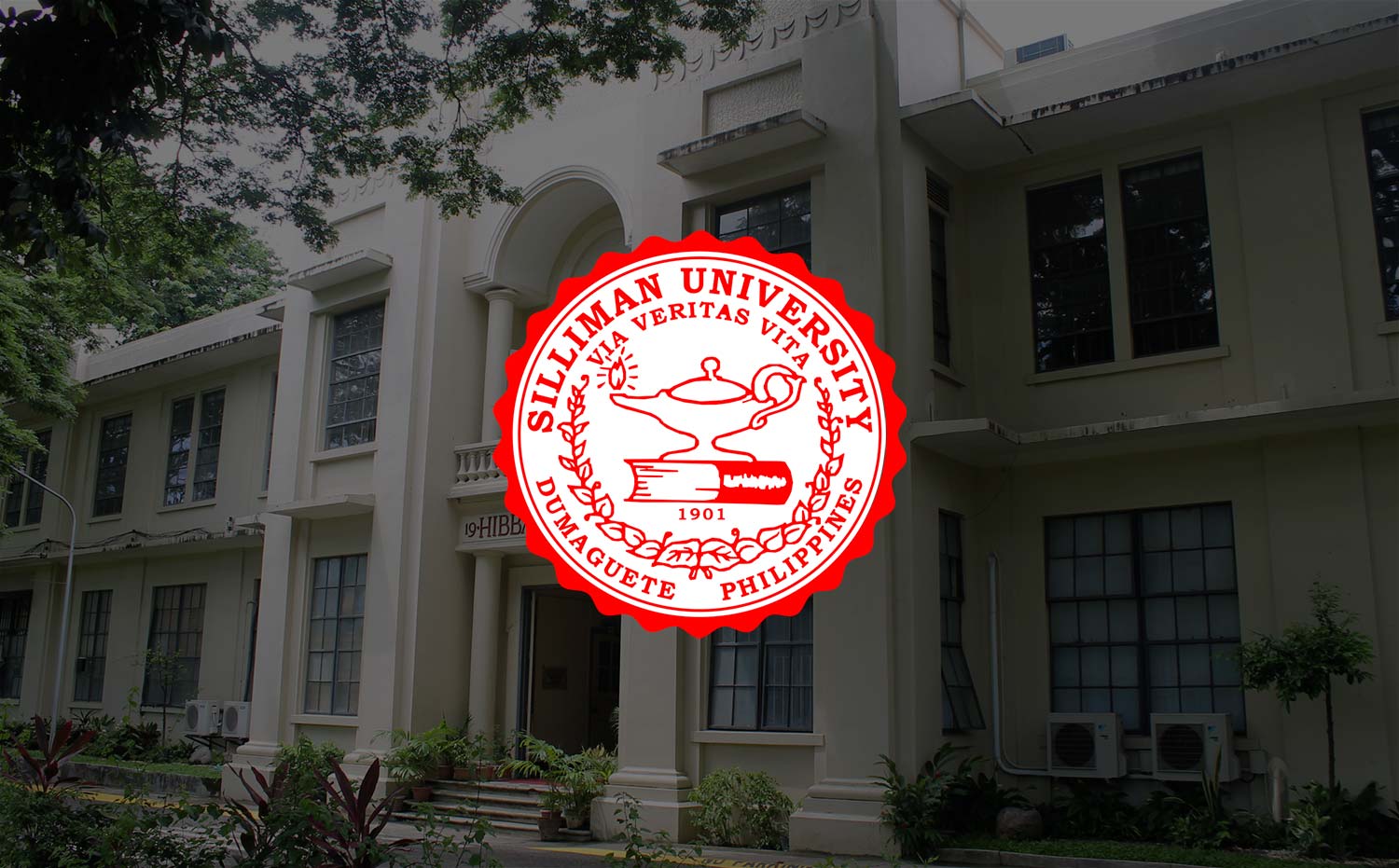 Prof. Mirasol N. Magbanua
Laugh a Lot, Life is Short
She may look strict and unapproachable, but up close and personal, this woman is very kind. She laughs a lot and seldom gets mad. "Life is short, so enjoy it," she says. But, with a hearty laugh, she warns: "Although, people must watch out when I get really mad!"
Like many of us, she has gone through various challenges, heartaches and disappointments. But she remains positive about life, believing that trials strengthened her all these years. In every challenge she reminds herself: "This too will pass." "Then I am fine. I am able to take care of myself."
Prof. Mirasol N. Magbanua, Jing to colleagues, is the Chairperson of the Biology Department of the College of Arts and Sciences.
Born and raised in Manila, she first set foot in Silliman during her short education stint as freshman at the College of Nursing in 1964. She then went back to Manila and completed her Bachelor of Science in Medical Technology at the Philippine Women's University. During the same time, her then boyfriend and now husband, Dr. Johny Magbanua, was taking up Medicine at the University of the Philippines. (Dr. Magbanua, whose family is from Dumaguete, is an internist-cardiologist at the Silliman University Medical Center.) They tied the knot in 1966.
It was in 1978 when Jing and her husband came back to Dumaguete with their children, Joseph James, Liana and Lorelei. They wanted a home away from the hustle and bustle of Manila. Two years after settling down, she joined Silliman University as a biology teacher.
Jing is now on her 32nd year with Silliman. Among her recent assignments is coordinating two graduate degree programs: Master of Science in Biology and Master of Public Health.
Aside from teaching, Jing devotes her time in looking after her grandchildren. She even gave up her love for tennis when her first grandchild, Johnna Mae, was born. Now that most of her grandchildren are grownups, Jing finds more "me" time — cooking and reading books and magazines on food, good housekeeping, lifestyle and showbiz.
Let's get to know Jing more outside the four walls of the classroom.
Describe yourself in three words.
Simple. Kind. Generous
What is your mantra in life?
My mantra in life is encapsulated by what motivational speaker Dev Scott said: "Sometimes, you have to forget what is done, appreciate what still remains and look forward to what is next."
What makes you laugh/cry?
I really cannot be specific. I laugh a lot. I seldom get angry. Life is short, so enjoy it!
What's your favorite time/day of the week and why?
Friday! Why? …I won't tell. (Haha!) Honestly, it is best to enjoy each time of the day. As I've said, life is short.
What do you love doing when not working?
Hang out with my children and grand kids. Just simply relaxing with them.
What is your favorite hangout place in the University?
The Biology Department, of course! It is where friends and colleagues talk and eat together. We are like a family, we enjoy the company of one another.
What makes you blush?
Now, at this point of my life, I believe I don't know how to blush anymore.
If you were an actor/actress, who would you be?
Angelina Jolie. She is a good mother, does great things through her charity works and involvements. She doesn't care what people say as long as she's happy. She's pretty, too!
Tell us a fact about yourself?
I believe I am a strong person. I have gone though several heartaches and disappointments, but I just tell myself "this too will pass", then I am fine. I am able to take care of myself.
My interests include cooking, reading books and magazines on food, good housekeeping, lifestyle and showbiz gossips.
What's your favorite game growing up?
I used to play tennis a lot and then I stopped when we had our first grandchild. My time for tennis was replaced with "APOstolic" duties to my grandkids. We took care of most of them as my children wanted their kids to experience how it is like living and growing up in Dumaguete, just like them.
What is your idea of a relaxing day?
Definitely one spent with family, bonding and relaxing with them — which we rarely do because my kids and their families also have their own schedules, making their own "life history."
What one thing would people be interested to know about you?
I am good at hiding how I truly feel but I am a kind and generous person. Although, people must watch out when I get really mad!
What song best describes the YOU and the life you have now?
I have not thought about this. But the songs "Lean On Me" (by Bill Withers) and "When You Believe" (by Whitney Houston and Mariah Carey) seem to describe what I am today.
What is the first thing you do right after waking up in the morning?
Drink a cup of coffee and then take a bath. I need these to be able to face the challenges of the day.
What's your idea of a family?
Family is a unit. For many, it consists of parents, siblings and grandchildren; for some any blood relative is a family. While there are those who consider people who have touched them and contributed significantly to what they are today as family. Whatever the composition of the family, I believe that there should be mutual love, caring, trust, respect and loyalty. When one of these is missing, a family would be broken. Sometimes, people say they have these, but they don't show them at all. Members of a family accept one another. They are there for each other no matter what happens.