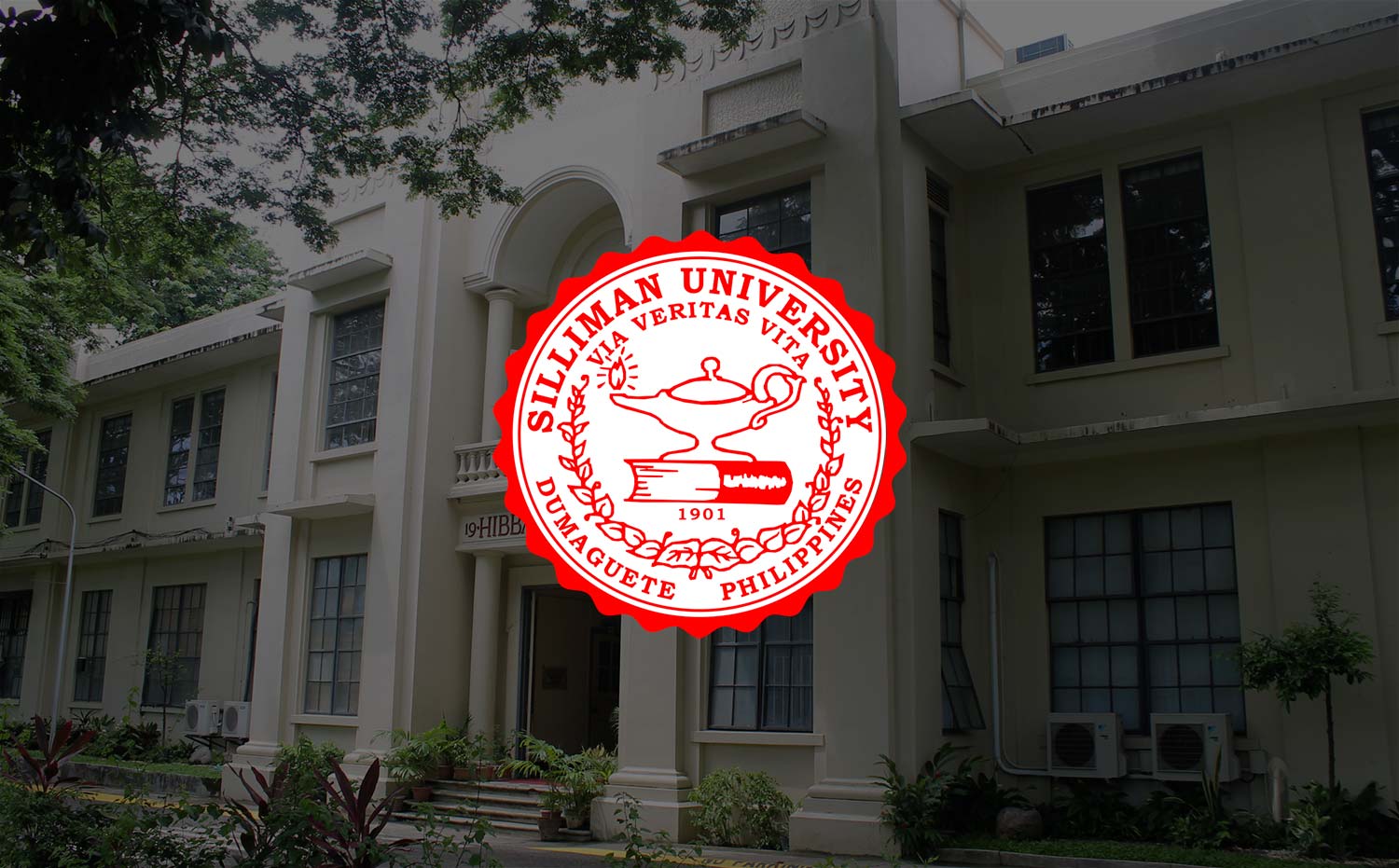 Mr. Cecilio Agustin P. Saludar
His contagious laughter fills every corner of the Oriental Hall (OH). His office might be located at the most hidden part of OH, but he makes sure his joyful personality is felt by his colleagues.
He is Mr. Cecilio Agustin P. Saludar, known to many as "Celio", the University postmaster.
In his 18 years of service to Silliman, he has served various offices already. He started at the bottom and climbed all his way up to where he is now. He is a true example of a person who used hard work and perseverance as a capital for success.
Celio entered Silliman in 1987 as an ambulance driver at the Silliman University Medical Center. In 2001, he transferred to the Marine Laboratory.
"Part of my job at the Marine Lab was to feed the crocodiles. I instantly became a surgeon because I needed to stitch 10 to 20 chicken heads together every mealtime in order for the crocodiles to easily eat them!"
A year after, Celio was transferred to the Buildings and Grounds Department where he worked as a garbage collector for one week, then later as a janitor at the now Robert B. and Metta J. Silliman Library. He said in the local dialect: "Wala raman koy pili sa trabaho; mutrabaho raman jud ko." (I'm not picky with work; I just do what's assigned to me.)
It was not until four years later that he was finally moved to the Post Office under the Office of Student Affairs. He started as a mailman and was later appointed postmaster.
Celio does not only serve the University but the whole Dumaguete community as well. He is a proud member of the Silliman University University Volunteer Fire and Rescue Unit. He was among those who played an important role in the relief ministry of the University for the victims of Typhoon Sendong in December 2011 and the 6.9 magnitude earthquake that hit Negros Oriental in February this year.
Celio may be a funny guy, but he is serious when it comes to work. "When I work, I work! When I play, I play!"
Celio said he lives a happy and blessed married life with wife Sandra and three children: Kurt Matthew, Kate Marie and Karen Mae.
Let's get to know Celio more:
Describe yourself in three words.
I am cute.
What is your mantra in life?
Don't do unto others what you don't want others to do to you.
What makes you laugh or cry?
I laugh when I'm happy. I cry when I'm sad.
What's your favorite time/day of the week and why?
5:30AM — to cook breakfast for my family.
What do you love doing when not working?
Watch movies.
What is your favorite hangout place in the university?
My office.
What makes you blush?
When someone says a compliment about me.
If you were an actor/actress, who would you be?
Jackie Chan.
Tell us a fact about yourself.
I'm just a simple man.
What is your favorite game growing up?
Soccer.
What is your idea of a relaxing day?
Going out with my family.
What one thing would people be interested to know about you?
I'm simple and helpful.
What song describes the YOU and the life you have now?
"Lif up your hands to God"
What is the first thing you do right after waking up in the morning?
Cook breakfast for my family.
What is your idea of a family?
Peaceful and happy.