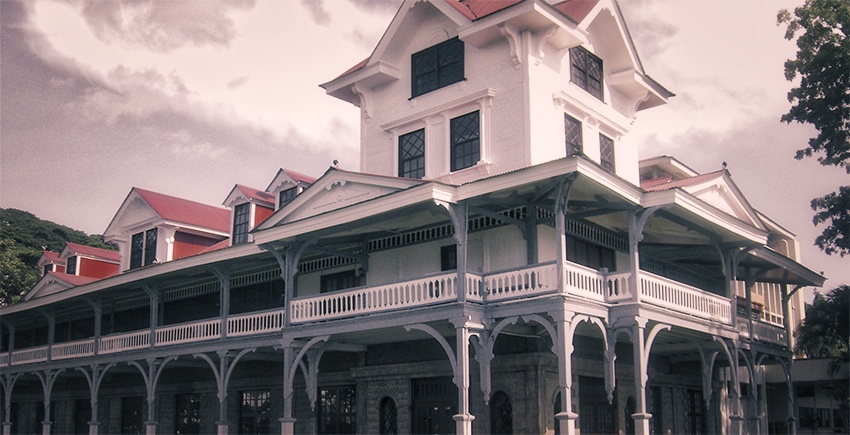 Homecomings
---
Homecomings never fail to evoke ambivalent emotions among those who would spend time, resources, and effort to attend these once-in-a-lifetime events. For the members of Lourdes College (in Cagayan de Oro City) High School Class of 1973 who are celebrating their Ruby Jubilee this year, this is truly a homecoming – not only because we are coming home to our beloved alma mater, but moreso of the prospect of rekindling ties with former teachers, classmates, schoolmates or, in short, the friends of our youth.
Our class graduated at a time when the country was reeling over the tumultuous effects of martial law, which was proclaimed only the year before. Because this is the same class that graduated altogether in elementary school four years earlier, we shared the sentiments and insights (not necessarily their ideology) of our contemporaries when the First Quarter Storm was mounted in Metro Manila.
Although as students, we were taught to be socially conscious and to extend a helping hand to the less fortunate among our brethren, our vigilance was tempered by the values and virtues instilled in us by the Religious of the Virgin Mary (RVM) Sisters, who were either our administrators or Religion teachers. We knew where and how to position ourselves because all things being equal, we were true-blue Lourdesians, first and foremost. Those were very challenging years, indeed.
How does one strike a balance between getting an education from an exclusive girls' school and grappling with the intricacies of our adolescent years, not to mention the underpinnings of a highly volatile society? Credit has to be given to the firm and steadfast influence of our lay and religious faculty members whose ubiquitous presence is felt by us even when we are outside the confines of the school.
These are the same values the members of LCHS Class of 1973 inculcated in our minds as we set forth to find our respective places in the sun, our respective niche in society. From far and wide, we have spread our wings, perhaps, made more mature by our diversified experiences, but never straying from the fact that our personas, the individuals we have become today was shaped by a very strong foundation of faith, courage, and perseverance from our alma mater.
We are marking our Ruby Jubilee with an unequivocal resolve to uphold the ideals of our alma mater which are steeped by the teachings and the sterling example of the Blessed Virgin Mary. Her Blue Sash (which, incidentally, is the name of our school paper) serves as a reminder that wherever we go, we should carry ourselves as women worthy of emulation and trust, made stronger by our unwavering Catholic faith.
As our batchmates ensure that we all enjoy the camaraderie and the many activities prepared by the Lourdes College Cagayan de Oro Alumni Association, we take solace at the thought that success in our endeavors is only relative and is immeasurable compared to the blessing of the gifts of life and friendship. These are gifts that are not bound by time nor prejudice, but will stay in our hearts forever.
On a personal note, this particular homecoming was made more memorable and significant because of the singular honor given to me by my batchmates. It was a humbling experience to have been nominated or voted by them as Outstanding Alumna in Education. After undergoing the interview by a four-member panel of judges, the results were finally announced during the Jubilarians Night on February 10 (a day before the feast of Our Lady of Lourdes) at the Lourdes College Auditorium to mark the 85th foundation anniversary of the institution. It was a moment of good times reminisced as we accepted the plaque of recognition as Outstanding Alumna in the field of Education.
Long live our alma mater, Lourdes College! For LCHS Class of 1973, the fun has just started @ 40!
---
ABOUT THE AUTHOR :
Ma. Cecilia Madroñal-Genove
BS Journalism (1977); MA Education (2000); Doctor of Education (2004);
Dr. Genove is the current Dean of the College of Mass Communication.