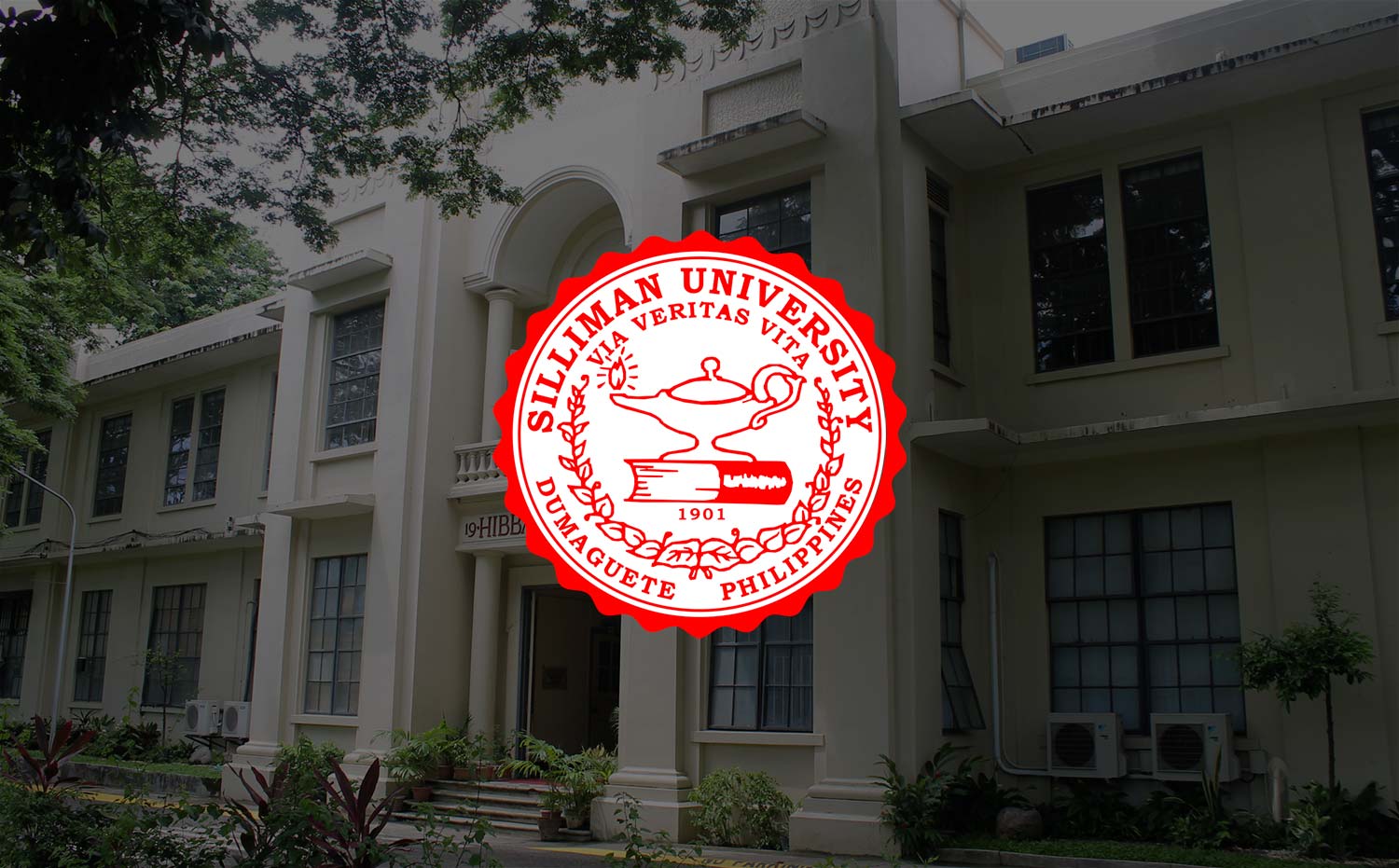 Prof. Rosalind B. Ablir
Others would rather dismiss it, but she admits to being one: "I'm strict."
Her rules in the classroom don't stand to paint a picture of her being a terror teacher though. As she explains, they are there to help mold students to become better Filipino citizens. And her approach to teaching comes with a conscious effort to develop within them discipline and respect for others.
Prof. Rosalind B. Ablir, a faculty of the History-Political Science Department, is a woman of strength and character. Her family is her reservoir of inspiration. She draws optimism from her husband, Nelson, the provincial auditor of Siquijor, and her two children: Dominique, a registered nurse and medical technologist, and Franchisse, a Psychology graduate. Her family has always been there to support her in everything that she does and in all the decisions that she makes. "They have never given me problems," she tells of them.
She is among the longest-serving teachers of the University, joining in 1974. This affinity to Silliman came natural as she obtained both her undergraduate and graduate degrees in History from the University. Her professional years in Silliman has allowed her to deal with students with different personalities and who come from various socio-economic orientations. And being teacher, she has learned to deal with them and their uniqueness.
"In a classroom, your students have different characteristics. You would know simply from how they conduct themselves how they are being brought up at home. There are some who are good and there are others who are quite difficult to deal with. So your patience will be tested," Professor Ablir shares her experience.
She confesses to her partiality towards students who take active participation in class. "I appreciate it when, as I am giving a lecture, they raise their hands to participate in discussions." And whenever she stumbles, "I also like it when my students correct me, if I commit some mistakes," she adds.
And this openness to accepting comments from her students is one of those distinguishing marks of Professor Ablir that sustained her career beyond the academe: politics. She had served as Barangay Captain of Poblacion 5 in Dumaguete City, effectively managing her time for her constituents and her students. Up to this day, she credits her being a teacher for how she was able to manage the affairs of Poblacion 5. And she was quick to share: "I was lucky that in our Barangay, the people are disciplined; so I didn't have a hard time dealing with them."
Cooking is one of those that she enjoys doing during her free time. In fact, having perfected her recipe for it, her tocino has gone from simply being a dish served at home to a business patronized by her colleagues and friends. Asked what makes her tocino better than those produced commercially, she says it is the mix that she prepares herself — and she does not use MSG. "I use the traditional herbs and spices to add flavor in the food that I cook. That's probably why my children are not fond of eating at fast-food restaurants."
Let us know Professor Ablir more:
Describe yourself in three words.
Strict. Friendly. Angry (I'm really angry when I'm angry — those close to me know what I mean.)
What is your mantra in life?
Don't do unto others what you don't want others to do unto you.
What makes you laugh/cry?
I laugh when I make little mistakes. I cry during crisis, or when something bad happens.
What's your favorite time/day of the week and why?
Friday/Saturday. It is the end of the week, and I have more time to sleep.
What do you love doing when not working?
Cook for my family. Clean the house.
What is your favorite hangout place in the University?
My office.
What makes you blush?
Whenever I bump into my former crushes or boyfriends.
If you were an actor/actress, who would you be?
I am hardly a movie fan. So, pass.
Tell us a fact about yourself?
I love to teach.
What's your favorite game growing up?
I play siatong and hula-hoop
What is your idea of a relaxing day?
When I am on vacation, away from the pressures of work. …When nobody is there to disturb you.
What one thing would people be interested to know about you?
That I still have time to cook even if I'm busy!
What song best describes the YOU and the life you have now?
I listen to music, but there is nothing that I like in particular.
What is the first thing you do right after waking up in the morning?
Make coffee.
What's your idea of a family?
A family is where you find trust and understanding.
(NOTE: "Colleague of the Week'" serves as a window into the life of the faculty and staff members of Silliman University. It seeks to showcase colleagues from different departments and units, and present them as "the" faces that form part of the foundation of Silliman. Featured weekly are faculty and staff who have committed themselves to providing members of the Silliman community a campus experience that cultivates competence, character and faith within one and all. We get to know them as people who like any of us also have their fair share of challenges, successes, and an inspiring story to tell. Not all of them may be popular, but not a single one of them lives a life without hope and meaning to share.)