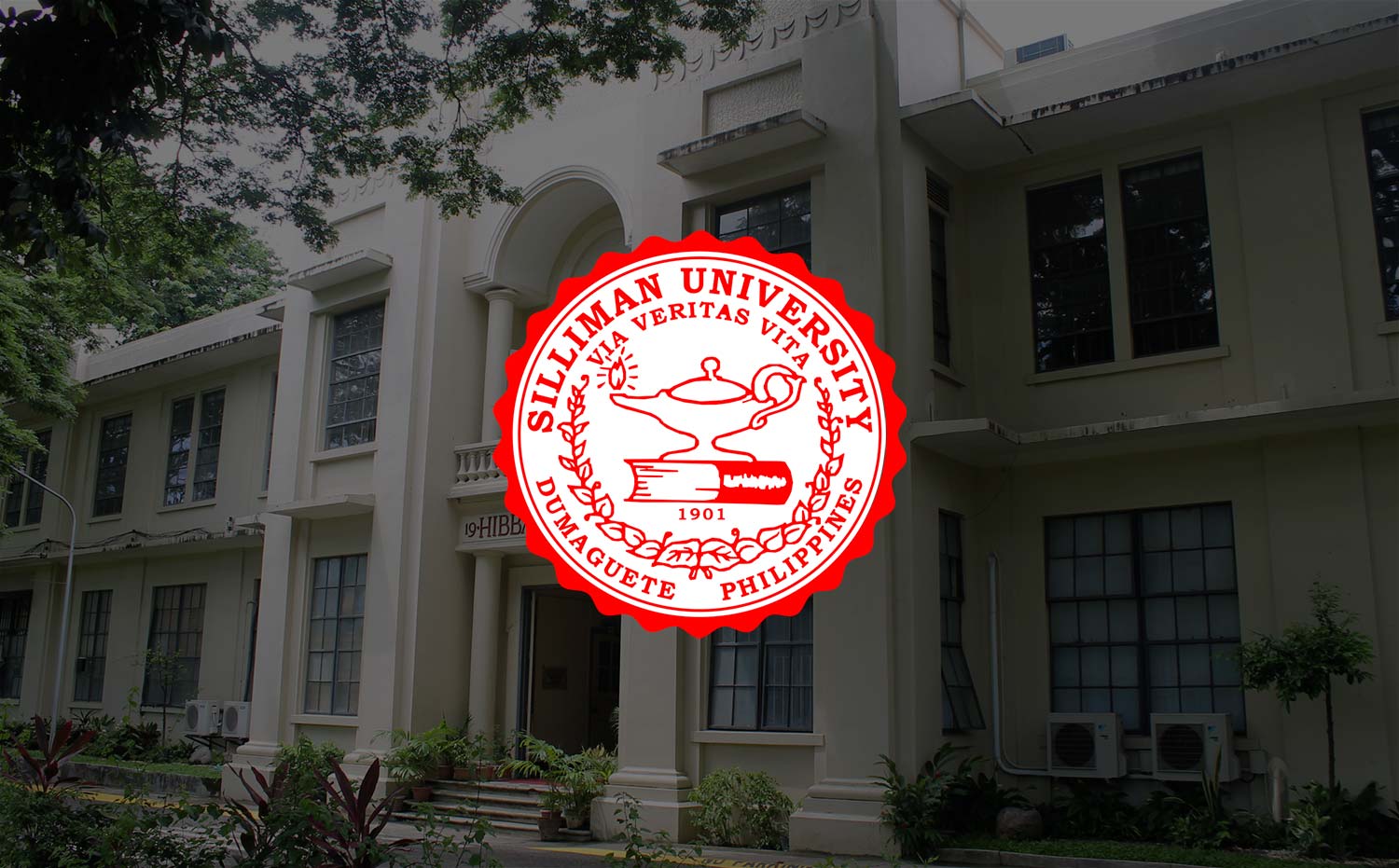 Dr. Ma. Teresita Sy-Sinda
She once feared of death. But after her brush with it, in a comatose state for a month in 2002, she hardly spoke of unpreparedness. "I'm ready to be taken anytime."
Dr. Ma. Teresita Sy-Sinda passed away ten days after her interview for this feature story intended to be released at the celebration of the 111th Founders Day of Silliman. She was the incumbent Dean of the Graduate Programs, a post she held since 2009, when the interview was conducted. She served the University in various leadership positions, including being Vice President for Academic Affairs and Officer-in-Charge (OIC) of the Office of the President, for 33 years.
Hers was an enduring love for Silliman, particularly the College of Nursing – her entry point into teaching in 1973 as a Clinical Instructor under its first Filipino Dean, Prof. Ma. Concepcion M. Roble. And the position of the person she highly admired she took on for two periods: 1986 to 1994 and 2001 to 2009.
To her students and colleagues, she was among the faces of the College of Nursing. She could have decided to rest or settle for a less-stressful post after her bypass surgery in 1999, but like a child to a mother, she went back to where her heart belonged.
"I came back because of my love for the College of Nursing and my dream to make things happen. Because of the people that I worked with and the kind of work that we did together, I was always inspired to someday look back to something and thank God for it," Dr. Sinda, who was known to colleagues as Tessie, said.
And her hard work paid off. She considered as her legacy to Silliman three things: the establishment of three buildings for use by the College of Nursing and related academic units; the USD500,000 grant that the University received from the Association of Schools and Hospitals Abroad to fund the renovation of the virtual simulation lab; and three research proposals related to primary health care approved by the Commission on Higher Education for the College as a Center of Excellence in Nursing Education.
"But I never think of myself accomplishing tasks on my own. I always tell my faculty and staff: 'Without you I can't do this. I need your help. You are valuable to this organization," Tessie said.
In between those periods when she was not Dean of the College of Nursing, she held two critical positions. Tessie was appointed Vice President for Academic Affairs from 1994 to 1999, leaving the deanship. And, before her term ended as Vice President, she was made OIC-President for six months in 1999. This was the time when the University was in transition for a new president. When she was the woman at the helm of leadership in 1999, she was confronted with what she thought was one of her most difficult experiences.
"That was when we had a labor crisis. The Administration and the faculty union had a disagreement on certain issues, and that led to a strike," Tessie shared.
At that point, she wanted to give up. "I told then Chair Col. Roman Yap of the Board of Trustees that I could no longer take it and might not be able to hold up. But he assured me of support."
Within the six months that Tessie was OIC-President, the labor crisis was addressed. She recalled: "I remember it was November 1 when we finally concluded the negotiations. We told each other it was now time for us to visit our dead in the cemetery. Despite our differences at that time, we continued to be friends."
Tessie described herself as "assertive" yet "encouraging" of the potentials of people.
"I am a person who is assertive. And sometimes, when I am myself, there are people who don't appreciate me too well," she said.
But Tessie's assertiveness never compromised how she encouraged the growth and development of her faculty, colleagues and students.
"I do my best to make people feel important by just talking to them. That's the way that I can make them become empowered. I am able to boost their self-confidence. I believe through that, they can function very well in this organization," she explained.
And how she was as a leader, Tessie cascaded to her students. In her Human Behavior in Organization graduate class, she encouraged her students to view themselves in the context of the entire organization, and not to focus only on their individual attributes.
"In fact, in my class, I give 5 minutes for value orientation. I teach my students respect, integrity and honesty. I tell them: 'Stick to your principles even if you're the most unpopular being in the world. At the end, you will be proud of yourself'," Tessie said.
Tessie's Near-Death Experience
The year 2002 was when the most challenging phase of her life came in. She was in coma for a month. "I was very sick. I had sepsis that time; the infection was already in my blood."
"That was the time that I saw my body in a coffin, being wheeled out of the Silliman University Church. I saw people I've never met before. And every time, I asked them: 'Am I dead already?'" Tessie relayed, the people would reply: "'No, you are not dead yet. You are just going through a journey.'"
A devout Roman Catholic, she thought the journey was already taking its toll on her. "I was very tired already."
In the process of ending the journey, she would move her head to the right, then to the left. And on each side Tessie saw characters resembling what the priest she later consulted would say were good and evil.
"When I turned to the right, I saw these two ugly sisters. They were 'ugly as in ugly'. They had big hair, thick lips, and were in black blouses and red skirts. And they were staring at me, as if asking: 'When are you going to die? …We're waiting'," she relayed.
Wanting to give up on that journey, Tessie turned to the other side and saw another image.
"Now what I saw on my left side was the complete opposite. I saw a very beautiful lady who was in white. She was floating by my bedside and was fixing my blanket at the foot of my bed," she said.
At that moment when her eyes were fixed on that beautiful floating lady, she felt herself uttering the line: "I want to go! I want to go!"
And after repeatedly saying "I want to go!" Tessie snapped back into consciousness.
"I opened my eyes and I saw my cheerleaders – my friends, the nurses, my family! They were telling me: 'Tessie, you're awake!' …And I saw heart cutouts, because it was Valentine's Day. My birthday was nearing that time, and they bought ice cream. It was a party in the hospital," she recalled.
Tessie's near-death experience became the main subject of her dissertation for her post-graduate degree of Doctor of Philosophy in Nursing, which she obtained from Silliman in 2010. (This was her second post-graduate degree. She earned her first, Doctor of Education, in 1986.)
Until the time she was interviewed, she could not decipher the meaning of the images she saw. She held on to what the Catholic priest told her that the Virgin Mary is always with people whenever they are confronted with death.
"I realized that every time we are on the brink of death, there is always a choice for us: whether we go or not," Tessie said.
What she experienced she validated with the six respondents of her dissertation who like her were also in coma. She shared the story of the three: one had a heart attack and woke up after his wife kept on calling his name; the other was begging for her life as she still had two young children to take care of; and the other, who was bleeding after delivery, was pleading to see her baby.
That incident changed how Tessie viewed life: "Now that I'm older, after that incident, I treasure life more. There may have been a time when I was after material things, but after that incident, I valued more my ability to take care of my soul through my interactions with people."
The near-death experience that she went through strengthened her. "I'm not afraid of death anymore. I'm ready to be taken anytime. That experience gave me the opportunity to prepare."
Tessie and Her Family
Born to a father who was a police colonel and a mother who was a public school teacher, Tessie admitted to having gone through strict upbringing. They were a brood of three, and she was the middle child. She recalled how her father was stricter with her. Her theory: because her Chinese features made her look more a child of her father, who was Chinese, than her siblings, she tended to be her father's favorite.
Tessie inherited the manner by which her father instilled in them discipline – from coming home early to getting things done (reading books, making assignments) the moment they reached the house. This value of discipline she developed well within her children, Walter Anton, 35 (a civil engineer at the Philippine National Oil Corporation in Ormoc), and Walter Kenney, 33 (a medical doctor at the Silliman University Medical Center [SUMC]).
Not known to many, Tessie preferred to be described as a "doting mother".
"People don't see that side of me, probably because of my being strict in the clinical area. Because I demand for them to meet high standards, they think I'm in the same way at home," she said.
Although Tessie did not deny her being a strict mother, her soft spot prevailed.
"I want my children to see my family intact. I want them to feel that they have their mommy, they have their daddy to take care of them. And I want them to feel that they can always go back to the house and find somebody there. And I am there. When they go home, somebody is there – that is my philosophy," she said.
It was her children and her family that prompted Tessie to forgo with plans of pursuing her post-graduate studies abroad. She graduated from Silliman with an undergraduate degree in Nursing in 1971, and completed eight years after her master's in Maternal Child Nursing. There were scholarships within her reach to pursue her doctoral studies in the United States, but Tessie could not afford to leave her children and her husband, Walter, whom she married in 1973 while a still staff nurse at the SUMC.
Her children also provided her a turning point in life when after working for barely a year on an immigrant visa she decided to leave the United States.
Tessie had her family with her when she worked as a teacher in nursing in the US. But when she was a
lready asking questions why she had to endure for a country which people had almost everything that they could ask for, and thus made it more fulfilling for her to be back in the Philippines, her children became that needed push.
"My husband had to leave his business here in the country just for us to move to the US. But when, while reflecting on the greater need for me to serve the Filipinos, my two small boys told me: 'Mommy, let us go home. Dad isn't happy here,' the decision was almost instantaneous for me to come home," she said.
Opportunities were right before Tessie for the taking. Unlike the dean of the school she worked in, she was equipped with a graduate degree in nursing. It reached a point when the dean may have felt threatened and asked if she eventually wanted to be dean. "No, I just want to be a teacher," she replied.
A mother more than anything else, Tessie said: "That was the turning point of my life. Everything was there for the taking. But my family was not happy. So we decided to come home."
Tessie described her husband as "very supportive". "He would always be with me when I'm on short trips to Cebu or Bacolod. We would take my car, and he would drive," she said. "He is very protective of me. With my medical condition, he would carry my bag and walk with me."
Tough on the outside, Tessie said she seldom cried. There were only two circumstances that made her shed tears. First, was whenever close friends and neighbors passed away.
"Because of my condition and poor eyesight at night, I am not able to pay my last respects. And I cry remembering my memories of them," she added.
And the second one she did more often: "When I am in a deep meditation and talk with my God."
"I tell him: Lord, if it is my time, take me Home."
Let us get to know Tessie more:

Describe yourself in three words.
Fulfilled (woman and mother). Principled. Assertive.
What is your mantra in life?
Dean Roble's dictum: "To whom much is given, much is required."
What makes you laugh/cry?
I laugh when I hear light jokes over the radio, and when I lose my friends and I am not able to attend their wake.
What's your favorite time/day of the week and why?
On a regular day: Early dawn or deep at night when I am in deep meditation and talk with my God.
On weekends: Sunday – when my bundle of Joy, my son Butchok's son, is with us in the house.
What do you love doing when not working?
Watch TV. I switch from HBO, Star Movies to Cinemax.
What is your favorite hangout place in the University?
Conference room of the Graduate Programs office.
What makes you blush?
When I'm given a compliment and I think it's genuine, I blush.
If you were an actor/actress, who would you be?
I like Julia Roberts for her pouty lips, big mouth and the way she chuckles. I also like Meryl Streep because her roles are out of the conventional. She is also a principled woman, and she went to school to improve on her acting.
Tell us a fact about yourself?
I'm obsessive-compulsive. Also, I'm strict at the outset but a very good friend when you know me better.
What's your favorite game growing up?
Jack Stone.
What is your idea of a relaxing day?
That is a Saturday. That is when I have more time to talk with my husband. That is also the time when you can sleep late and wake up late because there is no work waiting.
What one thing would people be interested to know about you?
How I get things done. In my years as Dean, I always make people feel that everything is a collective endeavor.
What song best describes the YOU and the life you have now?
"Amazing Grace" & "Mama Mia!" I love to dance. At our College of Nursing production, was the golden girl when we danced to the tune of "Mama Mia!"
What is the first thing you do right after waking up in the morning?
Pray.
What's your idea of a family?
A family is always there for you, through ups and downs.