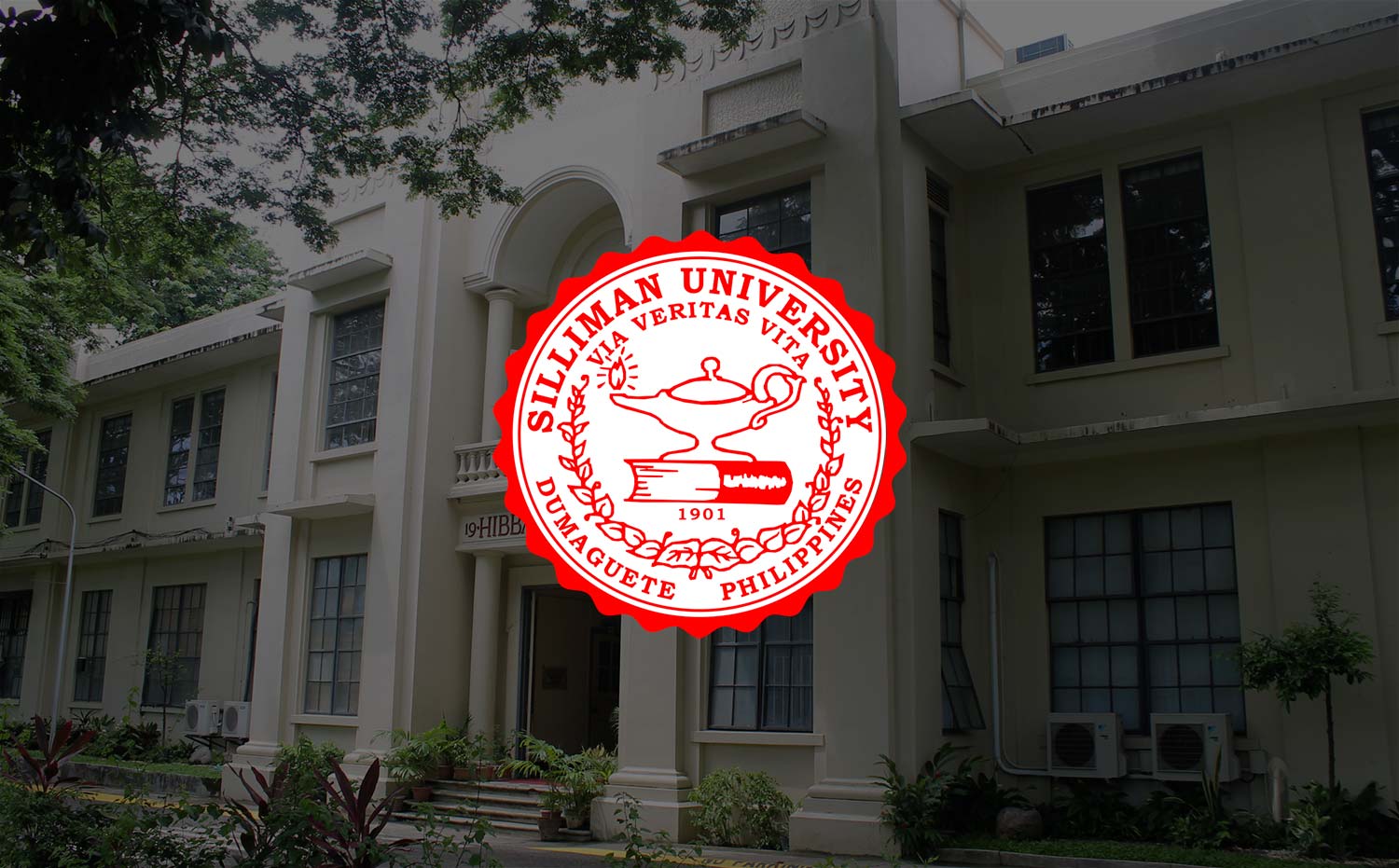 Hemophilia
NOTE: "Leadership Reflections" shares views of the different members of the University Leadership Council on matters related to campus life and the operations of the University. As well, it features opinions on issues of national and/or international relevance.
Dealing with a Hereditary Bleeding Disorder
By Atty. Myrish Cadapan-Antonio, Director, Jovito Salonga Center for Law and Development
(Excerpts from a Sermon Delivered During the 2012 University Christian Life Emphasis Week Celebration at the Udarbe Chapel.)
"We are all special in a different way."
I heard this pronouncement from a parent of twins conjoined at the head and brain, separated by surgery at Anderson Cooper's show on Talk TV some weeks ago. Both babies have survived the surgery but a few motor skills have been denied them. One can see but cannot talk, the other can see blurly but can speak fluently. While watching the show, I could not help but marvel with awe at the statement of the mother of one of them. It also allowed me to realize how good God is to me despite inheriting a bleeding disorder.
A bleeding disorder is a general term for a wide range of medical problems that lead to poor blood clotting and continuous bleeding. Doctors also call them terms such as coagulopathy, abnormal bleeding and clotting disorders. 

When someone has a bleeding disorder they have a tendency to bleed longer. The disorders can result from defects in the blood vessels or from abnormalities in the blood itself. The abnormalities may be in blood clotting factors or in platelets.
My two brothers, Reymil and Junjun, now aged 36 and 24, respectively, have been afflicted with hemophilia since birth. Hemophilia is a bleeding disorder that slows the blood clotting process. People with this condition experience prolonged bleeding or oozing following an injury, surgery, or having a tooth pulled. In severe cases of hemophilia, heavy bleeding occurs after minor trauma or even in the absence of injury (spontaneous bleeding). Serious complications can result from bleeding into the joints, muscles, brain, or other internal organs such as paralysis, a vegetable state and for the most part, death. Milder forms of hemophilia do not involve spontaneous bleeding, and the condition may not become apparent until abnormal bleeding occurs following surgery or a serious injury. They cannot run, play ball, walk long or undertake physical activities. Both my brothers have severe hemophilia.
In the early 80s, it was indeed such a tough life to lead. My dad was the only breadwinner of our family and everytime my brother had a bleed, it was necessary for him to go to Cebu by the nearest transportation available with both my parents so he could have a blood transfusion. Those days, we did not have chemically-processed plasma that we now can acquire and which would immediately cause their bleeding to cease. In those days, my brother would endure hours of pain, another 6 hours of boat ride from Dumaguete to Cebu and another day of donor cross-matching, screening and bleeding before the transfusion could be undertaken. When the transfusion commenced, he needed to wait for awhile for the healing process to ensue because what was transfused was whole blood and the plasma was only about a third of the entire transfusion. I cannot begin to tell you how watching my brother utterly cry out in pain felt whenever he had a bleed and what he had to endure before the treatment would take effect. He was delayed for one year in high school and one year in college. But God is good. In 1990, a fellow hemophiliac who just came from Australia introduced us to chemically processed Factor 8 which by a single injection would already allow any bleeding to clot at normal rate. Both my brothers have graduated from college with honors, one holds a masters degree and is a candidate for a Phd at present. The other was among only two students in the Philippines chosen by the Fulbright commission to represent the Philippines in an international gathering of computer engineering students at New York, USA during his Freshman year at Silliman University. Both have gainful employments and the older one has a family with 2 children.
In college, when I was old enough to really get a grip at reality, I had made a silent vow to skip marriage so that the hemophiliac gene in our family will cease to propagate. God did not agree with me and with his grace and guidance, Jojo came into my life and despite knowledge of such lineage, has agreed to marry me. As if the experience with my brothers was not enough, God gave us identical twins boys afflicted with exactly the same disease. To be candid with you, at the time when we knew I was pregnant, we had hoped against all hope that our gene had mutated and skipped us. After their birth, we did bleeding and clotting tests which poved normal. Sigh of relief which proved temporary. At 10 months, while playing with their toys, the twins manifested a hematoma on their hands. It was the start of our everyday ordeal with hemophilia. I say ordeal because it really is. Everyday we are on emergency mode on the look-out for a bleed or a fall either at home or in school.
But God is good. As early as when they were 1 year and a half old, the twins would know how to communicate to us when there was something wrong with them physically. Sometimes the bleed would manifest. Sometimes they could only feel it coming. Of course when they were getting older and already could understand just how much each injection cost, there were times when they would attempt to hide the truth and pretend everything was all right. When the bleed would become manifest, they already needed more injections than if they had told us earlier. Today, they have learned the lesson of early information. They have learned to accept their limitations and deal with it in a positive way. It still remains an everyday struggle. Some three years ago, God gave us our youngest angel and to date, Mari has not shown any manifestations of the hemophiliac gene.
Our everyday trials would not have been surmounted had it not been for God's grace. There have really been times when our finances were nearly dried up and we would scamper to borrow money from others to buy the medication. God has been good. Despite these, he has given us blessings and the ability to save. Saving is part of our everyday activity and we have since also trained the boys the value of money and savings.
This battle with a hereditary bleeding disorder has allowed us to minister to others through words and actions. For me personally, I have embarked on a campaign to lead a normal life and we try to provide the same to our kids. Despite their condition, I left for a Masters of Law scholarship for 10 months, leaving the welfare of our twins with Jojo and my parents. We had done short trips as a couple and as a family. The boys study at Silliman and take the wheelchair to the second and third floor of the elementary school building every single day. Our relationship with Silliman is a blessing because it has provided us with assistance in our medical needs and has provided the boys with such a caring and sharing environment. The boys participate in local and international competitions. We do not want to stop living our lives just because of this disorder. The Lord said in Luke 1:37, "For nothing is impossible with God." We believe in that promise.
These we insist on embarking to show others how good God is and how wonderful life can be despite our inherent limitations. Indeed, every person is created unique by God but made in His own image and likeness. We insist on living a normal life because that is God's plan for all of us. We insist on being the persons that we are and becoming the persons that we will become because God is with us. It is He on whom we owe our existence and living this life is our way of ministering His love and His faithfulness.
People know me to be a person of words. Walking the talk of God's love is indeed a great task to follow. Witnessing to our faith such that others might see God in us is a tremendous undertaking considering that we can never be as perfect as our perfect God. He commands us to love Him with all our hearts, all our minds, all our bodies and all our souls. Mother Teresa in her letters insist, "Without suffering, our work would just be social work, very good and helpful, but it would not be the work of Jesus Christ, not part of the redemption; for only by being one with those who suffer can we redeem them, that is, by bringing God into their lives and bringing them into God."
Too many times in my life, I have knelt down in prayer to the God in the heavens thanking Him for the day's blessings and to a greater extent, asking him for forgiveness and the blessings of good health and in the future of a possible cure. Prayer is a refuge, a deliverance, a personal moment with God comparable to no other experience. It is sublime. Its magnanimity is best exemplified when a doctoral student at Princeton once asked Albert Einstein, "What is there left in the world for original dissertation research?" Einstein replied, "Find out about prayer. Somebody must find out above prayer."
This dependence on God shown in prayer, for me, must not stop at creating a special friendship. The Late Pope John Paul calls it "the opus gloriae." The Dalai Lama calls it the "transforming mind". The special bond must transcend the personal so that it must manifest in one's deeds. For what good would one's belief in the good God be if one's action towards His neighbor is contrary to such a belief.
Like all of you, I too am not perfect. I am a sinful Christian. I do not know any other way to telling you how I walk the talk of God's love but through this testimony of my life's experience with hemophilia. I hope in this way, you might learn to count your own blessings, recognize your own special potential and be the best that you can become for God and for others.
As Gustavo Gutierrez has written:
"The correct response to modernity is not to place God beyond the limits of reason, or drag him into history from the outside or domesticate him in "religious sentiment", or bottle him up in bourgeouis mentality by making belief in him a human excellence. Nor is it the answer to assert that to move away from him is the destruction of the root of all human culture. Nor, finally, is the answer to make of him the object of a free personal decision. God in Christ is a God suffering, and to share his weakness is to believe in Him. That is what it means to be a Christian.