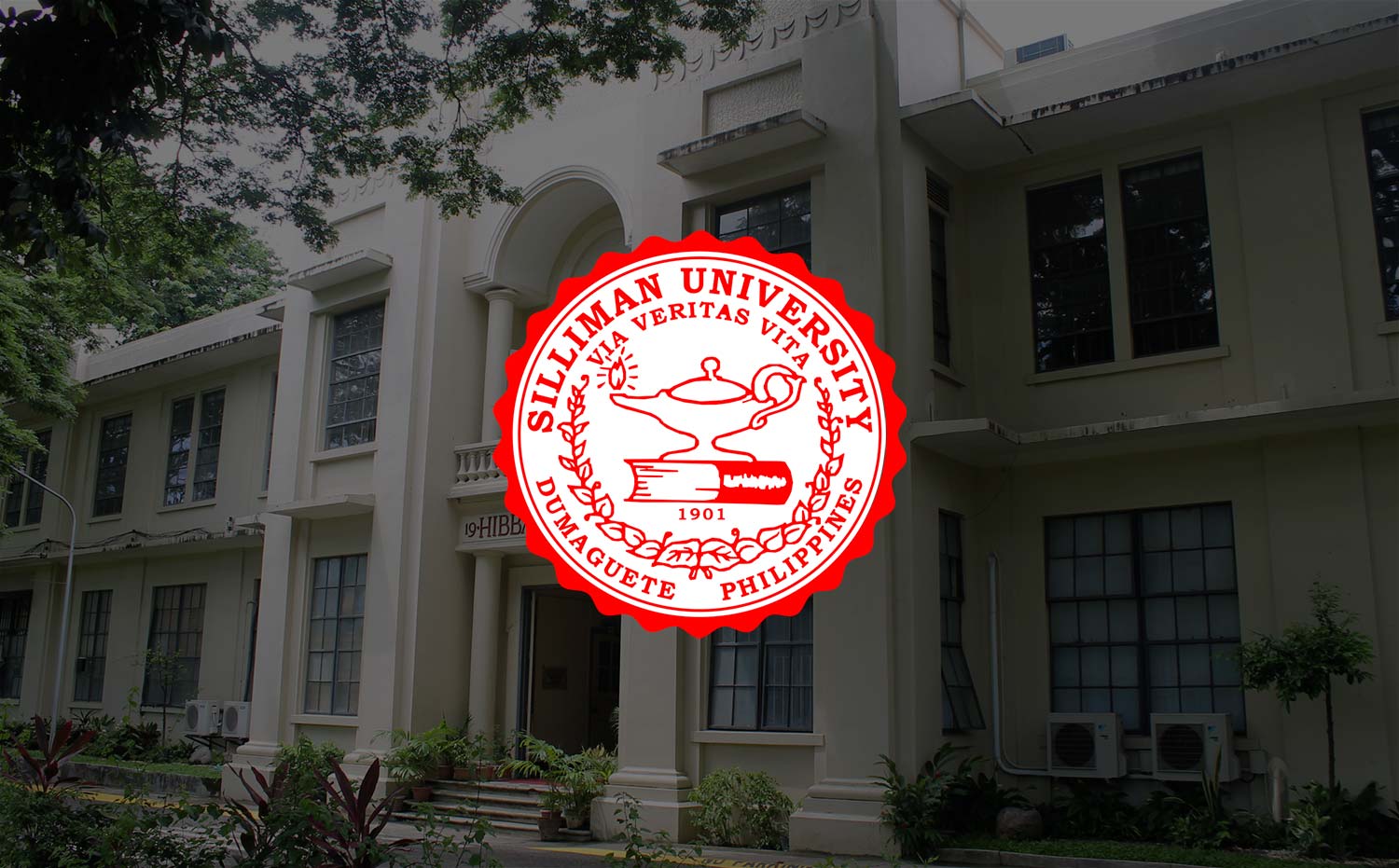 Dr. Lynn L. Olegario
This is a mother's story.
Dr. Lynn L. Olegario shares her life with her husband, Dr. Danilo and her two children plus one: Korina Joy and Pia Patricia and the Institute of Rehabilitative Sciences (IRS), former Physical Therapy Department.
People may find it ridiculous, but Lynn considers the IRS as her eldest child.
"The time when the Department was started, my children were still young, so the focus was on the PT program; the commitment was there," she explains.
Together with Dr. Reynaldo Rivera, now Dean of the School of Public Affairs and Governance, and the late Dr. Ma. Teresita Sy-Sinda, who was appointed Vice President for Academic Affairs in 1994, Lynn established the PT program of the University 1993. And like a true mother, she nurtured the growth of the program from a Department and now, into an Institute, as its Director.
No different from how she gives her best to attend to the needs of her two daughters, Lynn makes time for her "eldest". "There were several occassions when I was the first to arrive in the office and the last to go home. And now, when there are conflicting and overlapping activities, I usually prioritize my commitment to the Institute."
Lynn obtained her degree in General Science from Silliman University in 1976. She finished Medicine from the West Visayas State University in 1980. She underwent training on internal medicine at the Silliman University Medical Center and later pursued her specialization in rehabilitative medicine at the Philippine General Hospital.
Her first venture in the academe was when she was still relatively fresh from medical school. "When you start your practice as a physician, you start slow, so you have a lot of time to do other things and you need some time to establish your practice," Lynn shares. So she became assistant dean of the College of Physical Therapy at Southwestern University in Cebu.
A self-confessed workaholic, Lynn works from 7 in the morning until 8 in the evening. Interestingly, it is during conventions and conferences when she finds the needed break from all the rigors of work.
Her devotion to her work sometimes cast doubt on the adequacy of time she has for her family, especially her daughters. Lynn's orientation is significantly influenced by how she was brought up and the conditions during the time she was growing up. But she is assured that the manner by which she balances her time at work and at home has never been bereft of love and support for her family.
"My father would always tell me: 'You paddle your own canoe" — meaning you work for your own and you do not always rely on your family. And I also grew up in a time described by Alvin Toffler as the 'Agricultural Age' — you are supposed to work," she explains.
And how those were inculcated in her, she tried to replicate as a parenting style. Lynn later realized, however, the need for adjustments. She now embraces a more open and a friendlier relationship with her children. "Parents are now supportive, and a lot of hugging is now involved," she says.
Lynn also admits to a transformation in the way she relates with her students. "Previously, with the first few batches, the relationship was very formal and strict — I am the Director and you are the student. But now, they can talk to me openly and even make jokes."
After almost two decades of administrative supervision over the IRS, Lynn feels the need to let go. Her disposition on allowing further maturity can be likened to how a parent accepts the reality that her child also needs some independence.
"I don't believe in the idea that I should be there until the rest of my time or until I retire. I feel the PT program is stable. We also have committed and very passionate faculty to take over and do the administrative work," she explains.
Without hinting at what she envisions of herself beyond the leadership over the Institute, Lynn shares her lighter side: "When the tropical fruit pomelo is in season, I always volunteer to peel off the skin. That is my non-stressing and non-thinking activity."
Let us get to know Lynn even better:
Describe yourself in three words.
Diligent. Workaholic. Loyal.
What is your mantra in life?
"Work before pleasure."
What makes you laugh/cry?
I laugh while watching cartoons like "Tin-Tin" and "Howl's Castle". I cry when I hear sad stories, and at times when I am angry and I can't express my anger. But I really don't cry easily.
What's your favorite time/day of the week and why?
Sunday, since I work from Monday to Saturday — it serves as my breathing day.
What do you love doing when not working?
Read magazines, watch television, and gardening.
What is your favorite hangout place in the University?
Most of the time I am just at the Angelo King Building.
What makes you blush?
When someone pays me a sincere compliment, or when I am embarrassed.
If you were an actor/actress, who would you be?
Meryl Streep.
Tell us a fact about yourself.
As you grow older, age will really catch up with you. I used to bring test papers at home and check them until midnight. But now? …At nine o'clock I am asleep already.
What's your favorite game growing up?
Bulan-bulan, tubig-tubig, and siatong.
What is your idea of a relaxing day?
When I do some home activities, I am relaxed. Mabaw ra jud kog kalipay.

What one thing would people be interested to know about you?
My work ethics and my commitment to my job.
What song best describes the YOU and the life you have now?
I do not know so many songs and I am not so into them. I am "low maintenance" as far as pleasure is concerned.
What is the first thing you do right after waking up in the morning?
Read my daily devotional and have breakfast.
What's your idea of a family?
One that nurtures openness.
(NOTE: "Colleague of the Week'" serves as a window into the life of the faculty and staff members of Silliman University. It seeks to showcase colleagues from different departments and units, and present them as "the" faces that form part of the foundation of Silliman. Featured weekly are faculty and staff who have committed themselves to providing members of the Silliman community a campus experience that cultivates competence, character and faith within one and all. We get to know them as people who like any of us also have their fair share of challenges, successes, and an inspiring story to tell. Not all of them may be popular, but not a single one of them lives a life without hope and meaning to share.)