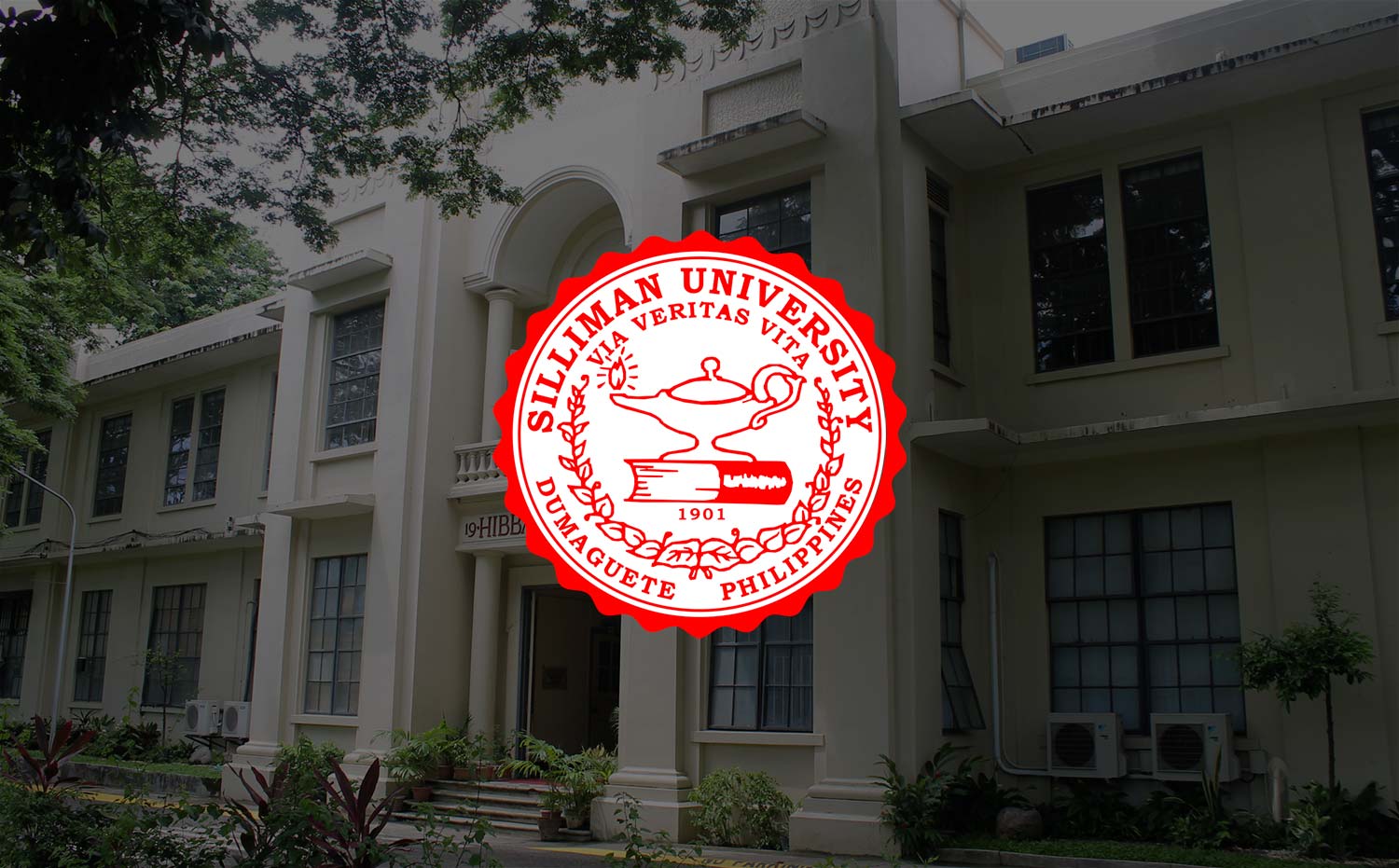 Dr. Lope B. Robin
Born in a far-flung area of Bohol to parents who are both farmers, Dr. Lope B. Robin once etched his fate away from finishing school.
"My parents were both farmers and I grew up in a farm. The idea of my parents — especially my father's –is that it is already enough for me to know how to write. They did not have the idea of pursuing education," Lope recalls.
He says, to his parents, that was enough. "We were poor. We could barely survive, so there was no more money for education.
The primary concern of his family was their "source of life" — their farm. "Everybody needed to know how to work in the farm," he adds.
It was an uncle who encouraged him to study. That built up his determination to go to school. Even if it meant trekking 3-5 kilometers every day from their house and back, Lope still pushed on to graduate. And graduate he did — with honors.
His exposure to the life of poverty, his resolve to be of service to others, and the strong Christian orientation within which he was brought up since childhood inspired him to pursue a course closer to heart. Lope studied Bachelor of Theology, and worked through college as a student assistant.
"My first choice really was to become a pastor. When I was growing up, I was already attracted to the life as a pastor. So, when I entered the seminary, my intention was clear: to become a pastor," Lope shares.
After he graduated from college in 1991, he went back to the island where he grew up to practice his being a pastor. Lope served his community for four years.
In 1995, he came back to Silliman to pursue his master's degree in theology. After completing graduate studies, he went back again to Tagbilaran and served as a pastor for two more years.
"I think the most difficult job is to be a pastor because the people look at you as the one who would help them in their crisis," Lope says.
A pastor, he explains, is not only someone who starts and ends at preaching. There are other challenges involving the people in their congregation that they need to attend to. "But luckily, we pastors are trained for that," he quips.
Despite the difficulties he encountered, he still relishes being a pastor: "My life as a pastor was meaningful, in the sense that I could feel that the people whom I served really loved me."
Lope joined the Divinity School as a faculty member in 2001. He was appointed Dean in 2011, shortly after he obtained his Doctor of Theology degree under a joint program between Silliman University and the Southeast Asia Graduate School of Theology of the Association of Theological Education in Southeast Asia.
"When I was invited by the Divinity School to teach, I realized that it is already part of my ministry. If I would remain as a pastor I would only serve my conference in Bohol. Teaching in the Seminary, I am serving the whole United Church of Christ in the Philippines. And, in addition, I am also imparting my knowledge and skills not only to Filipino students but to foreigners as well.," Lope shares.
Lope is happily married with wife Lorlyn. They are blessed with four children: Galileo Gene, Hesed Loly and his twins, Lolyn Faith and Lolyn Hope.
While he grew up in a disciplinarian family, Lope does not consider himself strict in dealing with his children. He sees to it though that they follow Christian traditions and actively participate in church activities.
Let us get to know more about the life of Lope.
Describe yourself in three words.
Diligent. Kind. Committed.
What is your mantra in life?
Philippians 4:13: "I can do all things through Christ who strengthens me."
What makes you laugh/cry?
Laugh — When I am with friends, talking with them about good things. But I normally am a smiling person. Cry — I hardly cry. I only cry when there is a serious problem involving my family.
What's your favorite time/day of the week and why?
Weekends, especially Saturdays when I am free from my work.
What do you love doing when not working?
Cleaning the house, gardening and watering the plants.
What is your favorite hangout place in the University?
The gym or any basketball court. I love sports.
What makes you blush?
Whenever I would commit a mistake or do something that is not pleasurable to others.
If you were an actor/actress, who would you be?
Fernando Poe Jr.
Tell us a fact about yourself?
I am a self-made man. I reached this level through my own effort.
What's your favorite game growing up?
Basketball and volleyball.
What is your idea of a relaxing day?
When we go to the beach and relax with my family.
What one thing would people be interested to know about you?
I would always miss my class before because my parents would always ask me to skip classes to help them in the farm.
What song best describes the YOU and the life you have now?
I am not really into songs. Can't think at this moment.
What is the first thing you do right after waking up in the morning?
Exercise and prepare for breakfast.
What's your idea of a family?
A family is the place where its members, especially the children, can be molded with the Christian faith and virtues that would help them become a good person.
(NOTE: "Colleague of the Week'" serves as a window into the life of the faculty and staff members of Silliman University. It seeks to showcase colleagues from different departments and units, and present them as "the" faces that form part of the foundation of Silliman. Featured weekly are faculty and staff who have committed themselves to providing members of the Silliman community a campus experience that cultivates competence, character and faith within one and all. We get to know them as people who like any of us also have their fair share of challenges, successes, and an inspiring story to tell. Not all of them may be popular, but not a single one of them lives a life without hope and meaning to share.)