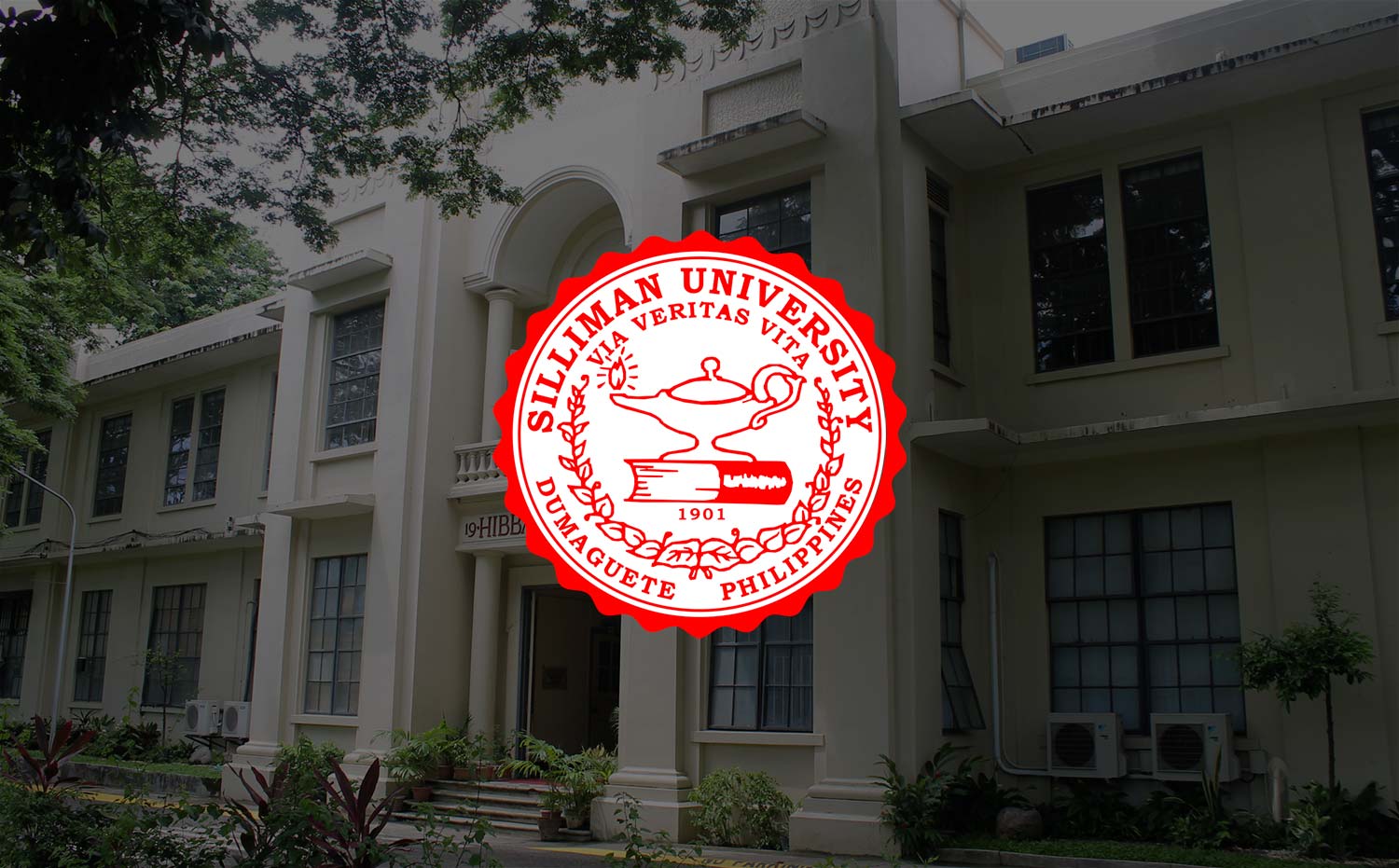 Alumni Letter September 2012
Dear Fellow Sillimanian:
September was another busy month for many of our students. The adrenalin rush of the young Sillimanians on Founders Day continued on, thanks to the celebration of Christian Education Month at the Silliman University Church. The annual event covered a lot of ministries for all ages. In addition to learning more about the empowering nature of our faith, the students also had a Prayer and Discipleship seminar, Art & Craft Fair for children, Inter-dorm Chancel Flower Arrangement contest, and many more. Youth and children were asked to share their thoughts on the theme "Empower the Youth and Children, Spirit of the Living GOD" during the dormitory weekly devotions. Whether it's their final semestral requirements or final exams preparations that preoccupy them, students still turn to the spiritual dimension of their campus life.
Silliman University hosted for the second time the Active Vista Film Festival on September 5 to 8. Nationally renowned filmmakers presented their films that strongly advocated for the promotion of human rights. Among the highlights of the festival was the filmmaking seminar-workshop called "Hasik" which was participated in by 25 students from Mass Communication, Fine Arts, Creative Writing and Theater programs. Resource persons included journalist Lourd Ernest De Veyra, film writer and director Jade Francis Castro, screenwriter and producer Raymond Lee and documentary filmmaker Ditsi Carolino. The Active Vista Film Festival is organized by DAKILA – Philippine Collective for Modern Heroism and the Cultural Affairs Committee.
Febby T. Diabordo, a University Honors recipient of Silliman University, ranked 9th in the Top 10 of the 2012 Chemist Licensure Examination with a passing rate of 86.50. Silliman has 7 new chemists, and they are among the 292 licensed chemists who successfully hurdled the examinations administered September 18 and 19. The new chemists from Silliman include Bangalando, Milburn B.; Dejelo, Carlo Jay R.; Dela Peña, Nesil M. Flores, Stanley Bernard Val B.; Pacaro, Loida B.; and Zerna, Christine May S.
Judge Denise Page Hood, District Judge for the Eastern District of Michigan
and the first African-American female president of the Detroit Bar Association, gave a lecture on the need for an efficient and a speedy trial to students at Silliman University College of Law. According to Hood, the legal institution was established to facilitate the efficient and swift dispensation of justice, both in criminal and civil cases. She told the audience, "The speedy trial issues around criminal cases have to do with protecting the defendants' right to not have their case drawn out for a long time; to allow them to have finality; to allow them to have their witnesses fresh, and the evidence [against them] fresh." Civil cases, she said, have the goal to arrive at a "timely resolution of civil actions brought by persons and corporations to recover various injuries resulting from torts and contract claims, and other civil actions."
Mr. Oscar Peñaranda, a Filipino-American writer who advocates for the establishment of Filipino ethnic studies in schools in the United States, gave a lecture on "Stranger in Both Shores" on September 24 at the Cyber Lecture Hall of the Instructional Media and Technology Center. He was in Dumaguete in 2011 to work on a possible partnership between the City and San Francisco. The program was organized by the Edilberto K. and Edith L. Tiempo Creative Writing Center under its lecture series program. The writer, known for his short stories, poetry, plays, novels, and TV and film scripts, was impressed with the rich interaction he had with Silliman students during the open forum which touched on "Filipino identity" and the challenges around it.
IN MEMORIAM: Cristito D. Cansana (father of Sandra, the Alumni Affairs Secretary) on September 11, Loreto C. Sobong (Education 1951) on September 12, former College of Business Administration Dean and Accounting Professor Lina Mendoza Cortes (BBA Accounting 1956 summa cum laude) on September 19. If you know of any Sillimanian who is not on our memorial list, please inform us.
Thank you for always being there for dear old Silliman.
President Ben Malayang has requested this office to update you regularly about happenings on campus. We are also interested in knowing what you and your alumni chapters are doing.
Please keep in touch and update your file with our office if you have not done so. We would truly appreciate it. You may reach the President's Office through this email address: [email protected] You may also contact the Alumni Affairs Office through this address: [email protected].
Sincerely,
The Officers and Staff of the Alumni and External Affairs
cc: Dr. Ben S. Malayang III