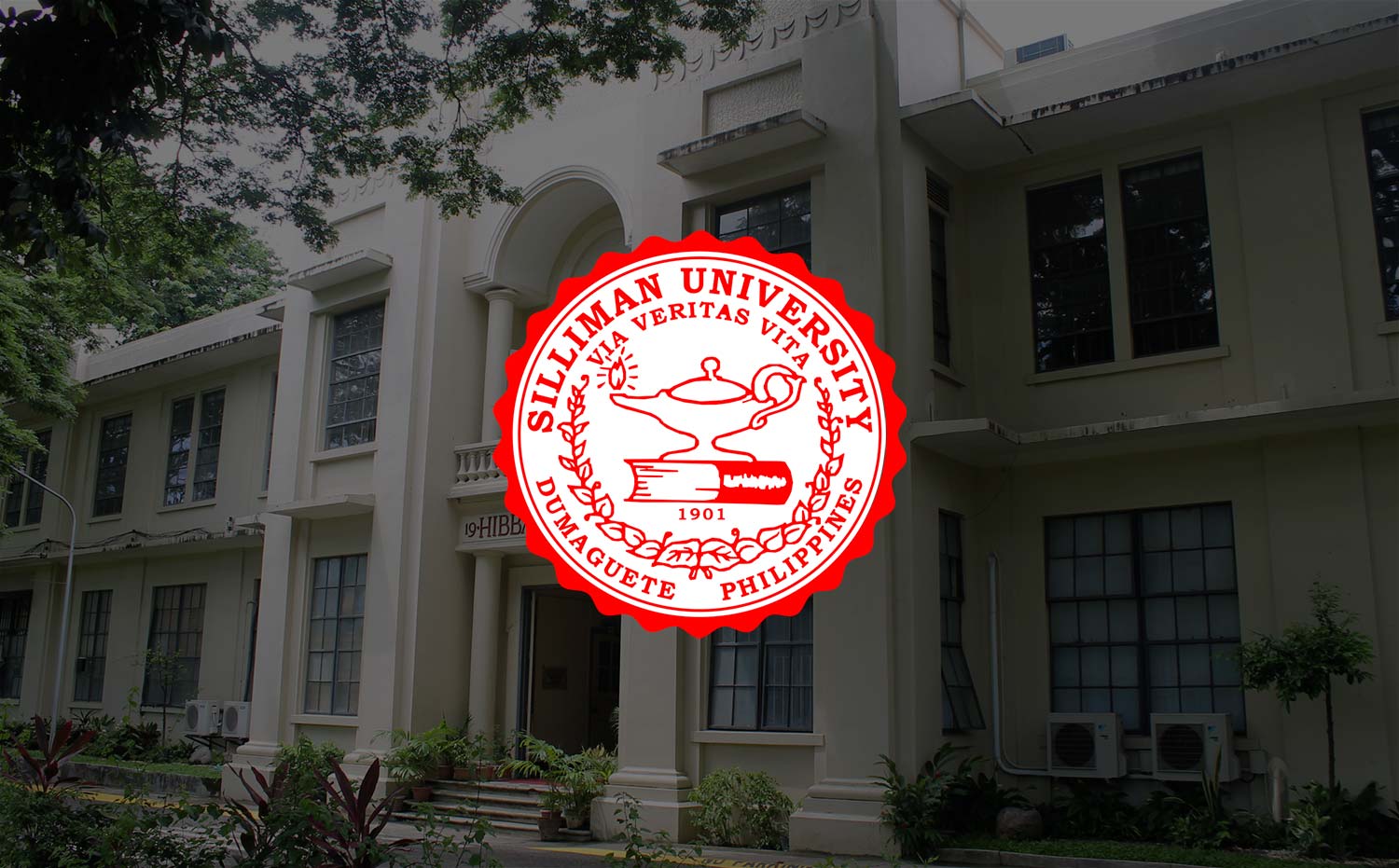 Mr. Victor A. Villaflores
On the ground floor of Guy Hall lies an office which has silently served the Silliman community for its various printing needs.
The Printing and Publishing Unit ([PPU] formerly Silliman Press), now under the supervision of the Office and Information and Publications, can be the only all-male unit in the university. And one of the personnel that sustains it is Mr. Victor A. Villafores, the bookbinder.
Victor considers his job an inheritance from his father Juan who also worked as a bookbinder at the PPU. He remembers accompanying his father and observing him carefully arranging sheets after sheets of paper. As he became more familiar with the job, the less he became interested in it. In short, he didn't like it.
In 1991, his father needed to work in Mindanao. So the search as to who will replace him somehow became a family affair. His father felt a strong need to train one of his nine children. Victor, while he frequented his father's workplace, did not volunteer. His other siblings were interested to take over anyway, he thought to himself. But his parents zeroed in on Victor; he was the top pick, despite the fact that he was just a high school graduate.
Victor, at first, dreaded what he was doing. But he mustered strength and grew love for it over time.
"Even if I did not love this job at first, I still pushed myself to learn — and even learn to love it. If I gave up, I would not have appreciated the skill and precision required for this job," he says.
Every day, Victor draws motivation to strive harder and accomplish every task at work from his family: his wife Antonio and son Zandyl Jade. "When you have a family, you always think about the future. Every time I go to work, every time I pick up pieces of paper and bind them together, I always say to myself: 'This is for my family.'"
Despite what could be a demanding work schedule that sometimes tests his patience, Victor still finds time to go out and hang out with friends and relatives.
And even as he is enjoying himself, he still thinks of his future and his family "Whenever I go out, I always make sure that I can control myself. I remind myself of consequences of my actions, and how they may affect me and my family," Victor shares.
Let's get to know Vic more:
Describe yourself in three words.
Funny. Hardworking. Friendly.
What is your mantra in life?
Be professional.
What makes you laugh/cry?
I laugh at jokes. I cry at times when I have problems.
What's your favorite time/day of the week and why?
Friday because it is "Flyday"!
What do you love doing when not working?
Reading, watching TV, and bonding with my son.
What is your favorite hangout place in the University?
Silliman Hall lawn, fronting the Rizal Boulevard.
What makes you blush?
Whenever someone makes fun of me.
If you were an actor/actress, who would you be?
Lorenzo Llamas.
Tell us a fact about yourself?
I can easily deal with people.
What's your favorite game growing up?
Football.
What is your idea of a relaxing day?
Being with friends and family.
What one thing would people be interested to know about you?
I do my best to give more than what is expected of me.
What song best describes the YOU and the life you have now?
"Can't Fight this Feeling" by Reo Speedwagon
What is the first thing you do right after waking up in the morning?
Think about the things to be done for the day. Then I take a bath.
What's your idea of a family?
The family is the most important thing in this world. It is the reason for my living.
(NOTE: "Colleague of the Week'" serves as a window into the life of the faculty and staff members of Silliman University. It seeks to showcase colleagues from different departments and units, and present them as "the" faces that form part of the foundation of Silliman. Featured weekly are faculty and staff who have committed themselves to providing members of the Silliman community a campus experience that cultivates competence, character and faith within one and all. We get to know them as people who like any of us also have their fair share of challenges, successes, and an inspiring story to tell. Not all of them may be popular, but not a single one of them lives a life without hope and meaning to share.)