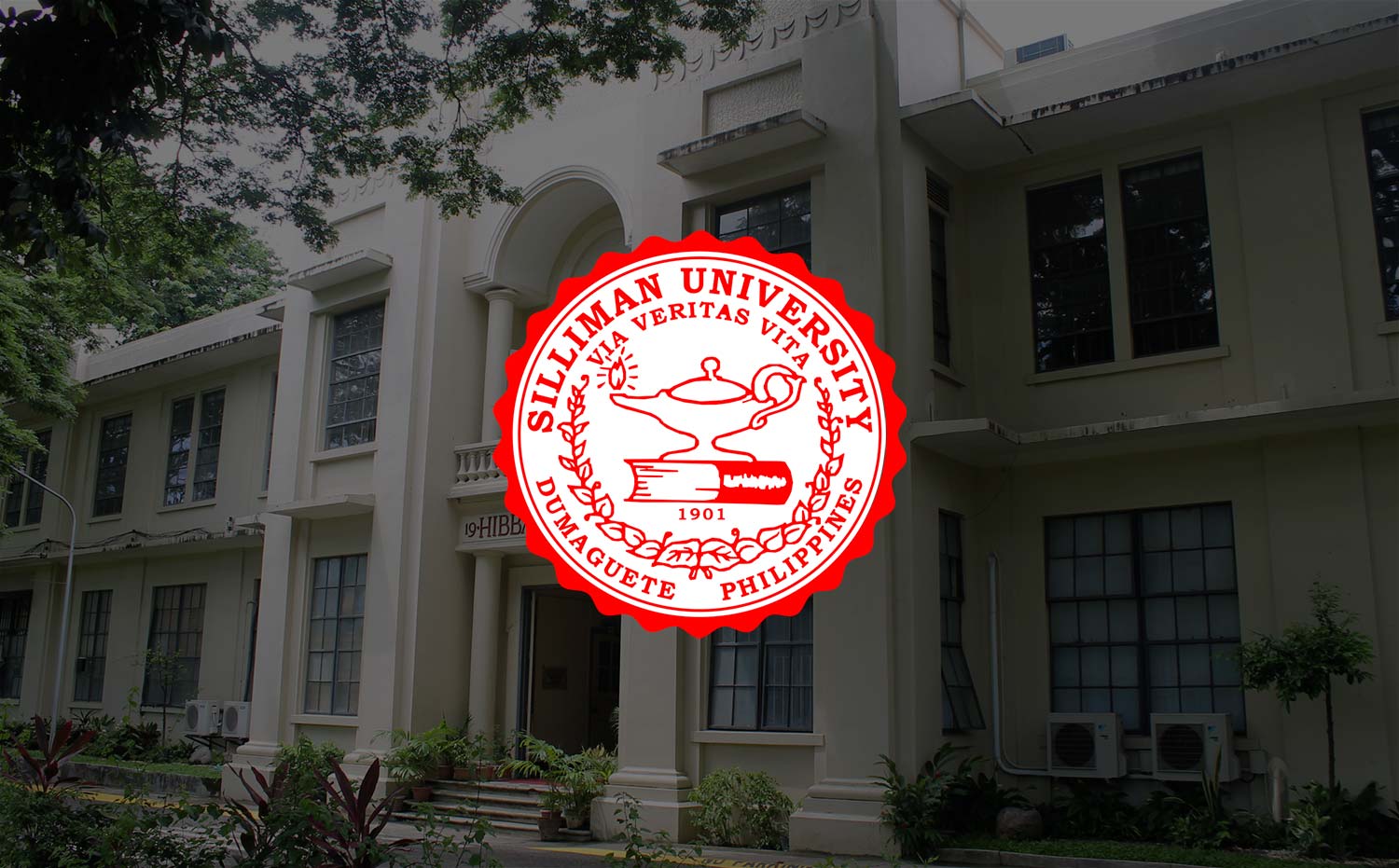 Rappler
NOTE: "Leadership Reflections" shares views of the different members of the University Leadership Council on matters related to campus life and the operations of the University. As well, it features opinions on issues of national and/or international relevance.

RAPPLER's DUMAGUETE CHAT SERIES
By Dr. Maria Cecilia M. Genove, Dean, College of Mass Communication

The attention of many readers was grabbed recently by a news item about an Anglican church, St. Paul's Church, in a southwestern town in the United Kingdom where worshippers tweeted during its services. It was reported that although the church was full of worshippers, these people were not actually praying – instead, they were all logged on to Twitter and Facebook! Six flatscreen television sets hang from the pillars of the 100-year-old church showing the tweets of the faithful as their 47-year-old pastor, the Rev. Brian Champness, delivered his sermon. In keeping with the demands of the times, the pastor's iPad lies next to his red leather-covered Bible on the pulpit.
With this innovation, the news report continued, young adults who grew scarce in church attendance, have now been engaged – with the congregation at St. Paul's Church doubling in five years – and are no longer referred to as the "missing generation" – thanks largely, or in part, to the use of social media like Facebook, Twitter, and YouTube.
Truly, the latest battlecry of media practitioners today is to be relevant and to embrace innovations like this 21st century approach of "social media for social change." Whether we like it or not, if we do not wish to be irrelevant, we should take stock of the "in" buzz words today like re-inventing, re-engineering or Imagineering.
This was the underlying message of the so-called Chat Series Forum brought by Rappler, an emerging social networking site established by visionary journalists led by Maria Ressa, former CNN Jakarta bureau chief among other affiliations, to Dumaguete last Friday, Nov. 16. Revolving around the theme, "Social Media for Social Change: Pushing Environmental Journalism Forward," the forum was co-organized by the Silliman University College of Mass Communication and attended by approximately 350 people composed of students, teachers, media practitioners, government employees, nongovernment organization members, civil society groups, business people, and other individuals who learned about it through, yes, the social media.
Keynoting the half-day forum was Maria Ressa herself, who is Rappler's chief executive officer and executive editor who said that through social media, it is now possible for science to meet religion. "Social networks spread emotions, riding on the real world. When you tweet, you are able to reach hundreds of thousands of individuals compared to texting where you are limited only to a few people," Ressa intoned.
Social media became a hot topic only sometime in June 2009, consequently overtaking pornography as the number one activity. "It's like getting dopamine (being high) and axitocin. Isn't it that when you hug someone, you feel better? Tweeting is just like hugging," explained Ressa, saying that Rappler likewise is very new, having been established only in February of this year. One feature that Rappler has in its site is its mood meter where people can click the specific mood that they are in at a particular moment. According to Ressa, studies have proven that 80 percent of how we make decisions is emotional, thus, when you identify what you feel, you will be more rational.
Dr. Ben S. Malayang III, president of Silliman University and former Undersecretary of Environment and Natural Resources during President Fidel V. Ramos' administration, shared that it is an intricate array with issues being rendered emotional, solutions looked upon as being technical, and decisions based on the existing political climate. Making a reference on the wonders and conveniences brought upon by technology, he told the audience that even while he is in Dumaguete, he had already lulled his newly born granddaughter in the US to sleep via Skype.
Chay Hofilena, Rappler citizen journalism director and a journalism professor at the Ateneo de Manila University, talked about the changing face of journalism since the yesteryears until today where everyone now has an opinion. "Rappler's vision for change actually started on Facebook with the Move.Ph series. Today, we need to be more visual instead of being heavy on text. We need to change our approach of the medium or media that we are using," said Hofilena.
Natashya Gutierrez, who calls herself a multimedia reporter or a one-person team, shared her experiences of this increasing trend, saying that for one to survive being constantly referred to as "online ka lang, dapat malakas ang loob mo at saka pakapalan ng mukha!" It is great to know that news delivery is changing and we are part of it, according to Gutierrez, adding that "online is the future and we have the power."
Michael Josh Villanueva, a technology geek and who claims to sleep with his laptop, is Rappler's special projects director who believes in the power of using Facebook for advocacy. "With the Philippines as the sixth most engaged country in the world and with 29.8 million Facebook users in the Philippines, with 68,000 of Facebook users in the 15-21 age bracket in Dumaguete, it is really a strong medium," Villanueva informed. Moreover, the tech-savvy Filipino spends an average of 8.7 hours online. "How can we do advocacy through Facebook? We can mobilize, build, engage, and act," challenged Villanueva.
Storyteller Patricia Evangelista said stories are powerful if we want to change the world and make a difference. "But these are general statements that are empty and are pure lip service only if we do not do something," she exhorted, underscoring her message by showing to the audience the story of the Baylon family in Quezon City which appeared in a recent episode of "Storyline" over ANC.
Also speaking before student groups led by Marian Vanslembrouck, president of the Silliman University Student Government, Ressa likewise encouraged the teachers to require students to blog, saying that what you do in school can be shared globally. "You are lucky because your foundational skills here at Silliman are very strong. The tools are there for your taking," Ressa said. Say online what you can say in person, she added.
The latest statistics (October 2011) have proven that print is not dead, people will just be reading the written word online considering that people spend 21.5 hours a week on the Internet, followed by TV with 13.3 hours a week, then radio with 6.2 hours a week, and newspapers at 3.6 hours a week.
Also with the team are Voltaire Tupaz and Zak Yuson.