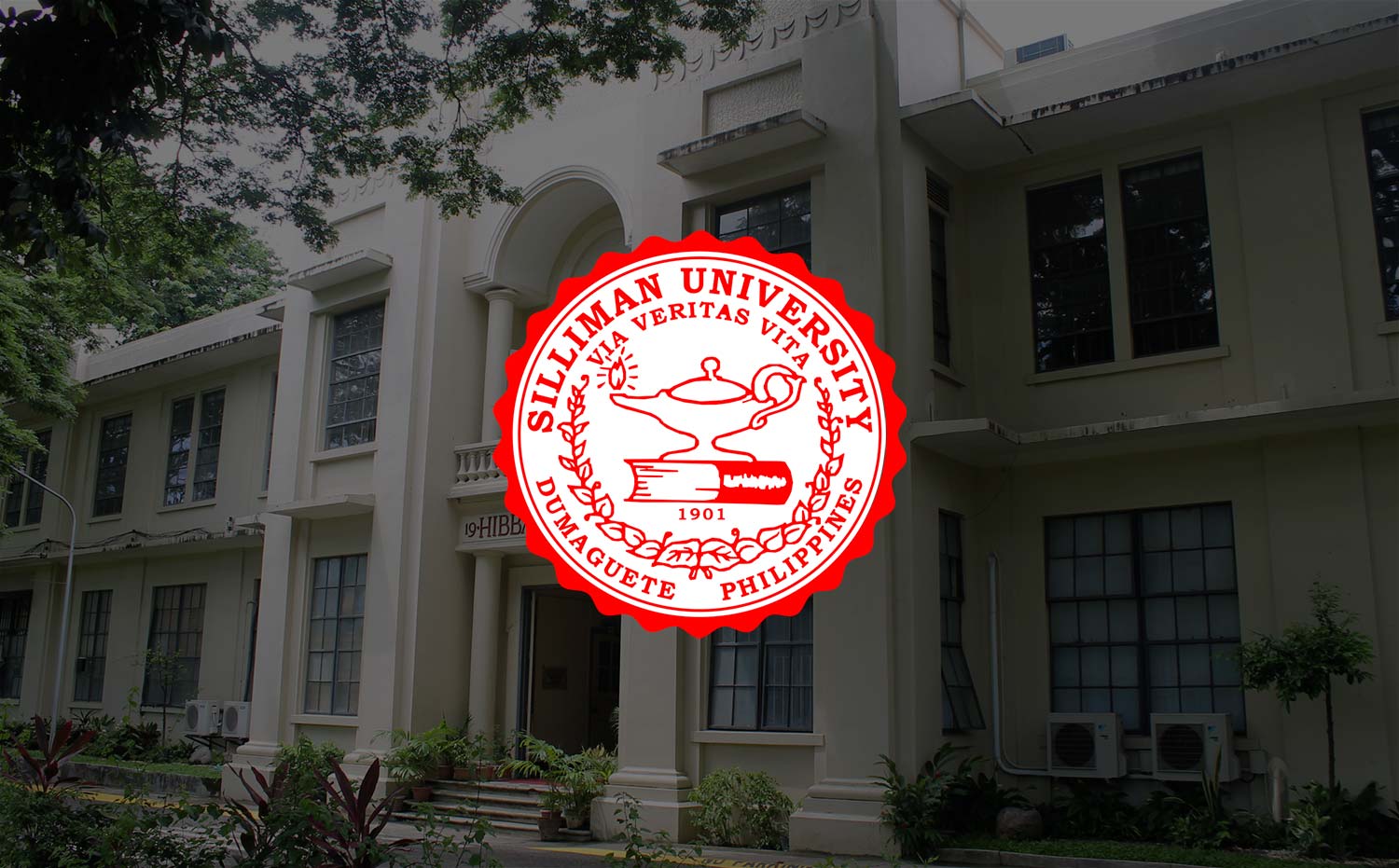 Asst. Prof. Anatoly Karpov Buss
Assistant Professor Anatoly Karpov Buss ventured into an unfamiliar territory. Yet he managed to live far from home, gained an extended family of friends, and fell in love with the charm that this City of Gentle People boasts of: Silliman University.
Fondly called Karpov by his friends, he was raised in Makati. He grew up taking responsibility at an early age, as he was usually left alone in the house while his parents were working. When it was time for him to enter college, Silliman was not his first choice. The mention of the University was more from an affiliation of his mom with it — his mother being a graduate of Accountancy from the University. He preferred a bigger university in Manila for his degree in physics, but was later convinced to fly an hour away from the busy metropolis to enroll for the same program in Silliman. He graduated with the degree of Bachelor of Science in Physics from the University in 2003 — a dream come true for when in third year high school, a degree in physics was what he had set himself out to pursue.
This cheerful young instructor who carries a positive aura retains the child in him. He has a growing collection of toys, a good number of which came from his childhood. Karpov shares that as his parents were busy professionals, he found enjoyment in toys. In fact, when fast-food chains started offering meal packages with toys, Karpov didn't pass up on the opportunity; he, too, grew his own collection.
"I used to collect those free toys given in fast-food chains, but eventually, I donated them to an orphanage," he says, realizing that there were others who can benefit more from them.
Aside from toys, Karpov maintains a collection of stamps. He already has three booklets full of stamps, most featuring Asian and North and South American countries. Alongside his stamps is his collection of key chains either bought or gifted to him by friends from travels to Russia, Singapore, Hong Kong, Malaysia, Cambodia and different places in the Philippines.
Karpov remembers how after graduating from Silliman, he was tempted to work elsewhere, with two job offers dangled before him. But because of a leadership position he was elected into at the Student Government, he decided to stay as a Graduate Teaching Fellow at the Physics Department. In 2006, he obtained his master's degree in Educational Management with a Certificate in Professional Education. In addition, he completed certificates in Psychology and Human Resource Management. In 2012, he finished his master's in Public Administration major in Local Governance.
Dedicated to a career in the academe, Karpov was appointed full-time instructor at the Physics Department in School Year 2006-2007. In 2010, he joined the School of Public Affairs and Governance. Although he admits that he was not cut for teaching at first, he learned to love it.
"In teaching, you will not become rich, but you are able to help your students. At the end of the day, when you are able to help, you reach a certain degree of satisfaction," he says.
Karpov describes himself as an open-minded teacher, avoiding to be judged strict. "I believe that you don't have to force your students to be achievers. You will only guide your students to follow the right path — and that, at the end, they will claim it to be their own."
Let's get to know Karpov more.
Describe yourself in three words.
Simple. Happy. Friendly.
What is your mantra in life?
"You don't need to worry for your own success, if you have helped other people reach their own success."
What makes you laugh/cry?
I laugh when people crack jokes. I am generally a happy person; I bring life to every situation. I rarely cry, so when I cry, I really cry.
What's your favorite time/day of the week and why?
Sunday, because it is when I am not busy.
What do you love doing when not working?
I love listening to music.
What is your favorite hangout place in the University?
KH 21 — It is where I stay most of the time. The Library, too.
What makes you blush?
When I am embarrassed, or caught in a situation that I can't easily run away from.
If you were an actor/actress, who would you be?
I watch movies and television series like the Star Wars Trilogy or Glee, but no particular actor that I want to be.
Tell us a fact about yourself?
I am mobile person, most of the time I work. I don't stay in one place for a long time.
What's your favorite game growing up?
I play chess and computer games, but I'm not completely addicted to them.
What is your idea of a relaxing day?
When I am not thinking of anything: just sitting, talking and listening to music. The idea of going to the beach, feeling the breeze while drinking buko or pineapple juice also relaxes me.
What one thing would people be interested to know about you?
I am a deep person. There are a lot of mysteries in my life.
What song best describes the YOU and the life you have now?
"I won't give up" by Jason Mraz.
What is the first thing you do right after waking up in the morning?
I drink a glass of water.
What's your idea of a family?
I don't believe that there is a perfect family, but, nonetheless, there is this basic principle that goes: "You can choose your friends but not your family." Your family accepts you for who you are, and your family never leaves you.
(NOTE: "Colleague of the Week'" serves as a window into the life of the faculty and staff members of Silliman University. It seeks to showcase colleagues from different departments and units, and present them as "the" faces that form part of the foundation of Silliman. Featured weekly are faculty and staff who have committed themselves to providing members of the Silliman community a campus experience that cultivates competence, character and faith within one and all. We get to know them as people who like any of us also have their fair share of challenges, successes, and an inspiring story to tell. Not all of them may be popular, but not a single one of them lives a life without hope and meaning to share.)