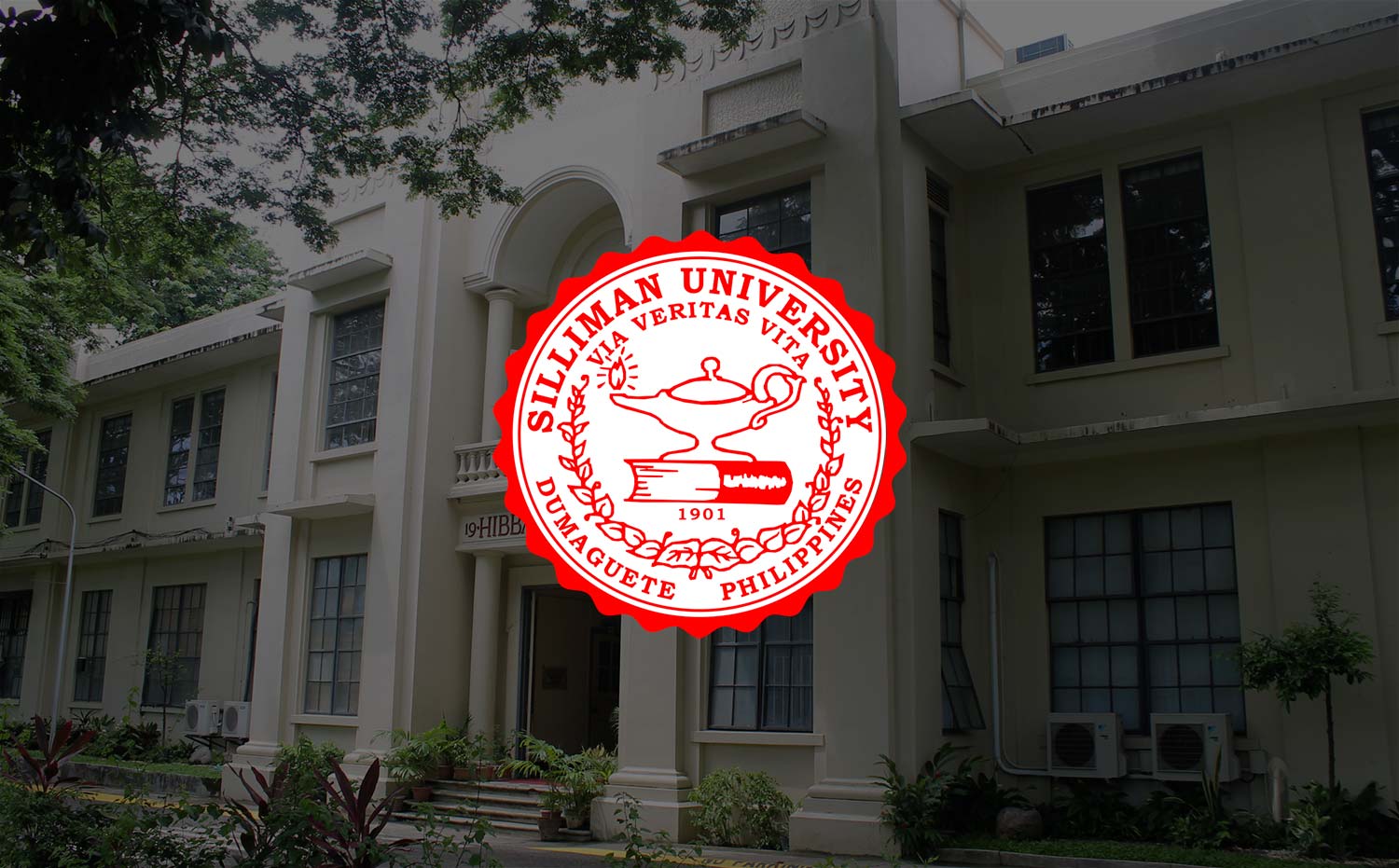 Victors in Christ
Victors in Christ
Rev. Bernadette A. Morales, Pastor for Christian Education

(Sermon delivered at the Opening Service of the University Christian Life Emphasis Week on January 27, 2013, Silliman University Church.)
37 No, in all these things we are more than conquerors through him who loved us. 38 For I am convinced that neither death nor life, neither angels nor demons, neither the present nor the future, nor any powers, 39 neither height nor depth, nor anything else in all creation, will be able to separate us from the love of God that is in Christ Jesus our Lord.
It should interest us that over the past ten years, more than 40 superhero movies have been produced and many of them became global box-office hits like the Avengers (2012), the Dark Knight (2008); Spiderman 3 (2007) . By definition, a superhero film is an action, fantasy and science fiction film that is focused on the actions of one or more individuals who possess superhuman abilities relative to a normal person and are dedicated to protecting the public. In an article entitled "Trauma, Morality and Conformity: American (Super)Heroes After 9/11", author Rüdiger Heinze shares that the rise of superhero films, especially after the September 11 Twin Towers attack in New York, resonates the unthinkable social and national trauma of a nation that deeply wants to be saved and protected. The fascination with superheroes, however, dates back to ancient times. Even to the Greeks and Romans, the desire for superhero figures were expressed through stories and myths, that centered on demi-gods that administered protection and justice. As we celebrate this semester's University Christian Life Emphasis Week here in Silliman, we pause to humbly acknowledge our sincere and natural desire for stability, permanence, strength and security in this earthly life and beyond. We affirm our instinctive longing to be rescued, to be cared for, to be sincerely loved to be saved and to be victorious. But most importantly, we also pause to recognize that as a community of faith, we need to carefully understand the issues victory from the parameters of God's Word and of our faith in Jesus Christ.
This year's UCLEW theme, "More Than Victors in Christ" is lifted from Apostle Paul's letter to the Christians in Rome. The socio-political climate during those days was filled with uncertainty. Majority of the believers in Rome were converts from pagan belief systems. Their family traditions and cultural practices were starting to create conflict with their new found convictions. Those who used to observe religious festivals honoring their gods were now wondering whether they should give up these practices or not – – – and if they do give them up, how would that affect their relationships with family and community members who did not believe in Christ? So many Christians also struggled with doctrinal confusion. The concept of God's grace was just too good to be true. The mainstream religious persuasion simply could not grasp the concept of grace, complete forgiveness and unconditional reconciliation with God – – – not based of compliance to the law, but because of God's pure love in Jesus Christ. Moreover, believers also struggled to remain faithful to Christ in the midst of growing religious persecution, economic pressures and emotional weariness. In the face of all these, Paul admonishes the believers, 36 …For your sake we face death all day long; we are considered as sheep to be slaughtered.37 No, in all these things we are more than victors through him who loved us.
For us Christians living in a relatively free nation, the concept of religious persecution is largely vague and almost non-existent. But then again, we may want to re-think this. In an article entitled, "Rut, Rot or Revival" by A.W. Tozer, believers are invited to reflect on other forms of persecution that confront them, especially persecutions that surprisingly come from within. He writes, " The treacherous enemy facing the church of Jesus Christ today is the dictatorship of the routine, when the routine becomes "lord" in the life of the church… the routine dictates, and we can tell not only what will happen next Sunday, but what will occur next month and, if things do not improve, what will take place next year…" He continues that this routine-trap is largely because of the spiritual coldness and the lack of genuine passion for God in the hearts of believers today brought about by over-familiarity with God and absence of a genuine and heartfelt relationship with Him. This should not be difficult for us to see in our time. Many well-meaning believers today have reduced God to a "superhero" than one who is truly sovereign over all things- – – someone we call can upon when we are in trouble, but someone who does not necessarily have to be followed and obeyed – – – someone who can guarantee us protection and power, but with no strings attached, please – – – someone who can open the floodgates of blessings for us without cost or obligation on our end.
Our scripture focus in this year's UCLEW reminds us that the victory that Christ offers is not cheap. It is a victory that cost Christ his own life and his very blood. It is a victory that required one to be betrayed, to suffer and to die without family or friends so that that the greatest enemy whom we call sin can be defeated. It is a victory that reconciled us with God – – – a victory that brought us freedom to draw near to God without condemnation. It is a victory that enables us and empowers us to rise above vain conceit and selfish ambitions and realize that the world does not revolve around us – – – a victory that opens our eyes to see that without Christ in our lives, everything is meaningless and chasing after the wind.
Billy Graham was asked, who was the greatest Christian who ever lived – – – and his answer was Apostle Paul, the author of the 2/3 of New Testament Bible. As you remember, Paul started as a very prominent, well-respected, zealous follower of Judaism. Guided by his passion for the faith that was passed on to him by his forebears, Paul's greatest obsession was to completely eradicate the growing Christian movement. Paul felt that the followers of Christ disgraced the very foundations of the very belief system of his nation. His obsession was disturbing and violent. He would go as far as dragging followers of Jesus – – – men and women to the streets, making sure that they are hurt, humiliated and harassed. But we all know what happened. God had other plans for him. Paul had a powerful conversion while he was on his way to one of his anti-Christian "operations." The conversion was powerful enough to change him completely – – – from one who hated Christ to one who lived and died for him. Paul never had riches to boast. He says in 1 Cor. 11: 30, " If I have to "brag" about myself, I'll brag about the humiliations that make me like Jesus." In that same chapter he enumerates his sufferings as a follower of Christ – – – the beatings, the torture, the sleepless nights; the days he had nothing to eat; the public humiliation; the betrayal of close friends – – – all for the sake of Christ. How quickly we can forget what real victory is not – – – it is not about power – – – not about control – – not about manipulation – – -not about domination – – – not about lording over the weaknesses and miseries of others. Genuine victory is a precious and costly gift to us, purchased by nothing but the blood of Jesus Christ – – – a gift that we cannot afford to throw away, but a gift that will forever remind us that in Christ, we are truly more than victors – – – victors over our own greed, our vanity and our insatiable love for ourselves. Christ does not call us to be superheroes in this world. He calls us to be servants of Christ – – – forgiven because of the blood of Christ, rooted and grounded in a sincere relationship with him, anchored on God's Word, ready to sacrifice, to be authentic, to live in the tenets of true faith and willing to embrace the reality that no matter what we do, we will always be at the mercy of God – – – in need of his strength, his wisdom, his rescuing power, his purpose and his love. Amen.

---