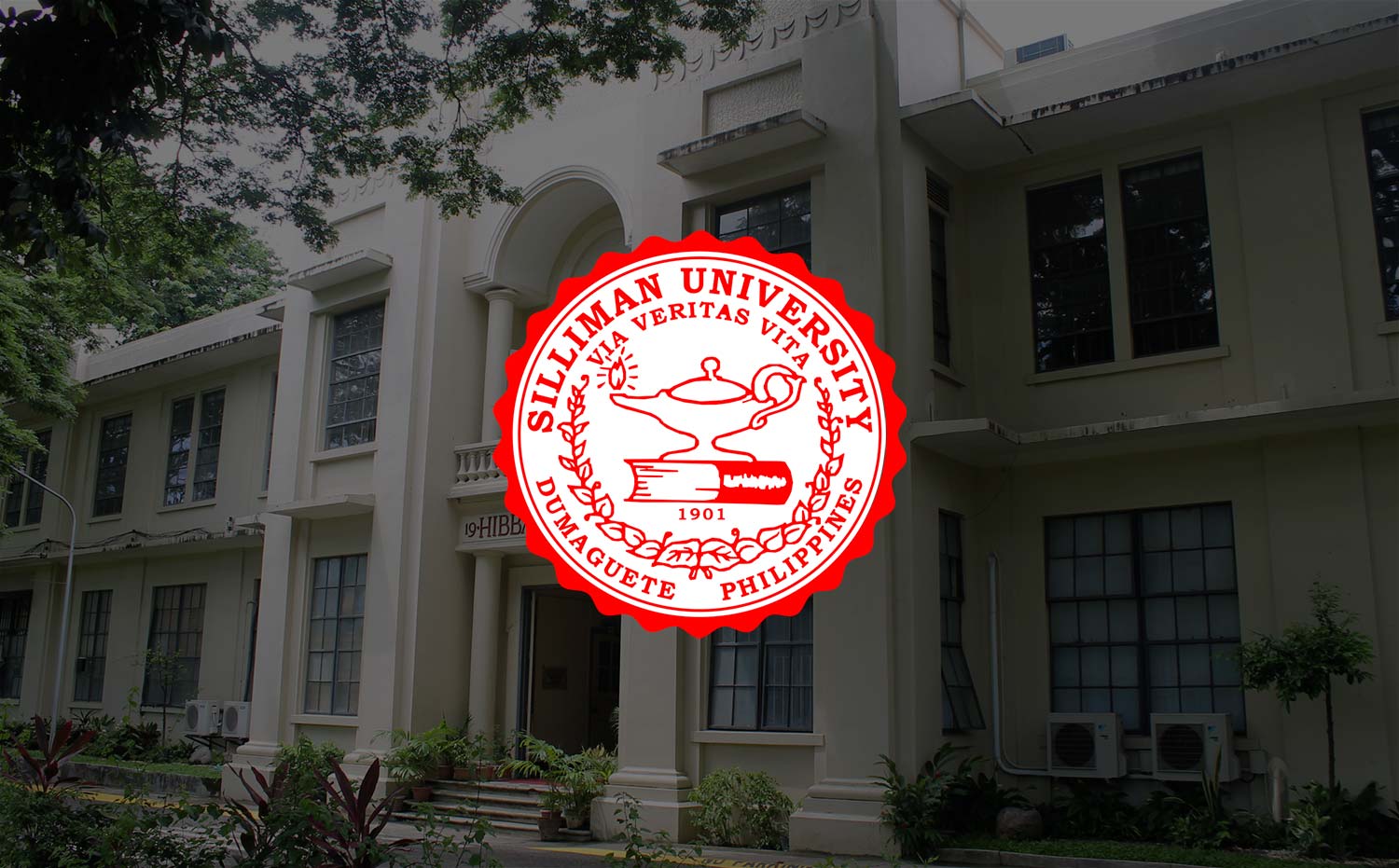 Honor Students Challenged: 'Give and Make a Difference'
In a testimony on what one can do with what one is blessed with, 548 students who were recipients of different academic and co-curricular awards were challenged: "give and make a difference".
The 55th Annual Honors Day Convocation on February 15 at the Claire Isabel McGill Luce Auditorium recognized college students with excellent academic standing. Of the 548 recipients, 25 were granted University Honors, 98 College Honors and 425 Class Honors. (Click: Full List of Honor Students)
This year's top co-curricular award, the Most Outstanding Student of the Year, went to Cherry Mae B. Gumapac, a Public Administration major who is also a recipient of University Honors.
"Does one have to be filthy rich or powerful to give and make a difference?" asked this year's Honors Day speaker. (Read: Full Text of Speech of Atty. Grace A. Sumalpong)
Atty. Grace A. Sumalpong is neither new to Silliman nor to the Convocation. Like the top students in her audience, she frequented the Luce to receive academic merits, with University Honors topping them. She was Second Honorable Mention when she finished high school from Silliman, and graduated magna cum laude with a degree in Math from the University in 1976. In the 1987 Bar Exams, which she took after obtaining her law degree from the Ateneo de Manila University, she ranked No. 19.
She is a retired banker who spent a total of 27 years with Banco De Oro in various management positions, among them as Head of Asset Recovery Litigation. Currently, she leads efforts to rehabilitate the Pasig River as Project Director of the Kapit Bisig Para sa Ilog Pasig of the ABS-CBN Foundation.
"In his book Giving, former US President Bill Clinton says 'each of us, regardless of income, available time, age, and skills' can help to give people a chance to live out their dreams," Atty. Sumalpong said.
She went on by sharing stories discussed in Clinton's book of a family and a woman who come from opposite socio-economic backgrounds but shared a commitment to making a difference in the community.
"Some people of great wealth share part of their riches for a good cause," Atty. Sumalpong said, referring to Bill and Melinda Gates who continue to spend billions of dollars on programs that address issues related to health care, AIDS, poverty and education.
"But one doesn't have to be extremely wealthy to give money," she drew a comparison, relaying a story of an 87-year-old black woman who dropped out of school to take care of an aunt, and earned a living washing and ironing clothes. Determined to help poor African-American students pursue a degree, she lived a very simple life in order to save and donate $150,000 towards establishing a scholarship fund at the University of Southern Mississippi.
Atty. Sumalpong reinforced the story with a quote from Luke 21:1-4 which depicted the selfless giving of a poor widow. Compared to the rich, the widow's offering to the church was only two small copper coins. But despite the meager amount, she said Jesus expressed more appreciation for the widow's gesture as, Jesus said: "…she out of her poverty put in all she had to live on."
Recognizing the limitations of students while still in school, Atty. Sumalpong assured them: "There is no age requirement in giving to make a difference."
She cited how a 7-year-old daughter of an American couple visiting the Philippines inspired the donation of 3,500 teddy bears around the world for the victims of typhoon Sendong in Cagayan de Oro, Iligan and Dumaguete. The little girl made a video calling for support, and uploaded it to YouTube. The response was phenomenal.
While not everyone has the same capacity to make and give a difference, Atty. Sumalpong encouraged the honor students to find within them how best they can be of service.
"Some people share their talents (as in the case of teachers)… Some make a difference by the power of their ideas (as in the case of Gawad Kalinga)… Some make a difference through innovation – Think Steve Jobs, Mark Zuckerberg… Some pay it forward, give back…"
In her case, after an illustrious career in the banking industry where she had the chance to impart knowledge as a law professor and help a niece finish school in Silliman, she continues to pay it forward.
"So, from the cushy air-conditioned offices in Makati, I now spend most of my time in the esteros. Instead of dealing in multi-million peso transactions, I now deal with people in the community, market vendors, volunteers, our aptly named river guardians called River Warriors helping to transform their lives, helping to develop their self-esteem, restore their self-respect and their dignity."
Capping her speech, she told the students: "You have been given a wonderful gift of high intellect and good quality education. Make good use of these gifts."
Atty. Sumalpong is also a Member and the Corporate Secretary of the Board of Trustees of Silliman University. She is also National President of the Silliman Alumni Association, Inc.