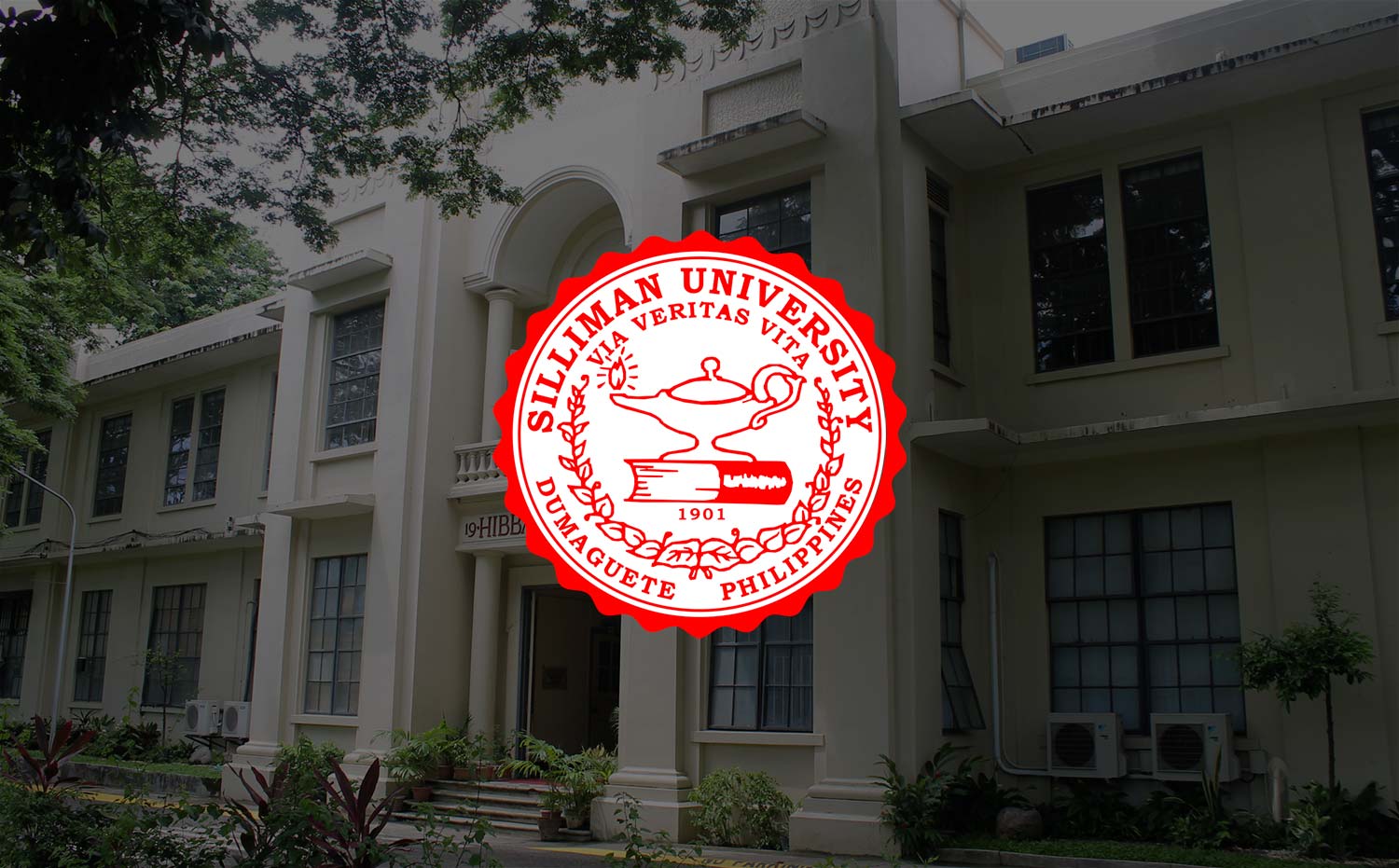 Asst. Prof. Danilo R. Mira
If you ask Silliman students who among the professors sounds very natural when speaking in Tagalog, you would probably hear a unanimous answer: "Sir Mira!"
Born and raised in Metro Manila, Asst. Prof. Danilo R. Mira graduated from Silliman University with the degree of Bachelor of Science in Secondary Education major in Filipino in 1987.
The reason behind his enrollment at the University was his father's work assignment here in Dumaguete City as an Insurance Manager. His family had to move from the urban Manila to a simple Dumaguete community during his senior year in high school. The adjustment to the change in environment was not so difficult for his family though, especially that his father was originally from Tanjay City.
Spending most of his life in Silliman, Danilo recalls that he was a simple student who joined several organizations, had many friends, and, like some, experienced shifting from one course to another. And because of those, he says he enjoyed a colorful and happy student life.
After graduating from college, Danilo pursued a career in the academe, developing the love of teaching from his mother, who was a teacher. He taught Filipino at the Silliman University High School until 1996, the same year when he became a full-time college instructor at the Filipino and Foreign Languages Department under the College Arts and Sciences.
For Danilo, he can claim that he has been an effective teacher whenever he bumps into former students who are now successful in their chosen careers. It is always a joy for him whenever they would recognize him and recall memories of his class.
Being a mentor, he imparts to his students not only the importance of the Filipino language but also the significance of faith in the Almighty.
"I always remind my students that in our life, we undergo trials. But as long as we live, we should not quit hoping. Also with every trial, there is that One Mighty Being whom you can call on," Danilo shares.
He takes pride on the relationship that he has established with his students, many of whom continue to communicate with him. This, Danilo attributes to how he does his best to become not only a teacher to them but also a foster father, a friend or an older brother.
Looking back and reflecting on his 25-year career as a professor, Danilo expresses so much gratitude to the university for the privileges he and his family continue to avail. Two of these are the educational benefits for his children and the opportunity to acquire for free a Master of Arts degree in Filipino last 2002.
As a father, he is proud that one of his greatest achievements is having been able to send to school his children. "Hindi lang basta school yan, Silliman pa!" he adds.
Living a happy and contented life, Danilo is blessed with wife, Luna Nora Cruspero, a teacher at the High School Department, with whom he has four children namely: Dondee, Dexter, Daryll, and Darxee Don. His additional sources of inspiration are his grandchildren: Dawn Kendall, Dawn Chelsie, Deandre Kaiser and Dan Shen.
He wants to be remembered by his family as an ideal and a respected father, one that they can be proud of.
Let's know more about Danilo.
Describe yourself in three words.
Friendly. Understanding. Loving.
What is your mantra in life?
"Don't take things seriously."

What makes you laugh/cry?
I cry when any member of the family is sick, or if the family has a problem.
What's your favorite time/day of the week and why?
I love Saturdays and Sundays as I spend them with my family.
What do you love doing when not working?
Stay at home and cook for my family, especially for the kids.
What is your favorite hangout place in the University?
Filipino (and Foreign Languages) Department at the Katipunan Hall.
What makes you blush?
None.
If you were an actor/actress, who would you be?
Eddie Garcia.
Tell us a fact about yourself?
I am happy and contented.
What's your favorite game growing up?
Basketball.
What is your idea of a relaxing day?
A day spent at home, watching TV while enjoying the food and the company of my family.
What one thing would people be interested to know about you?
I am a happy-go-lucky person.
What song best describes the YOU and the life you have now?
"You've Got a Friend"
What is the first thing you do right after waking up in the morning?
I start the day with a prayer to thank the Lord for a new day.
What's your idea of a family?
My family is my life and it gives me strength to strive hard.