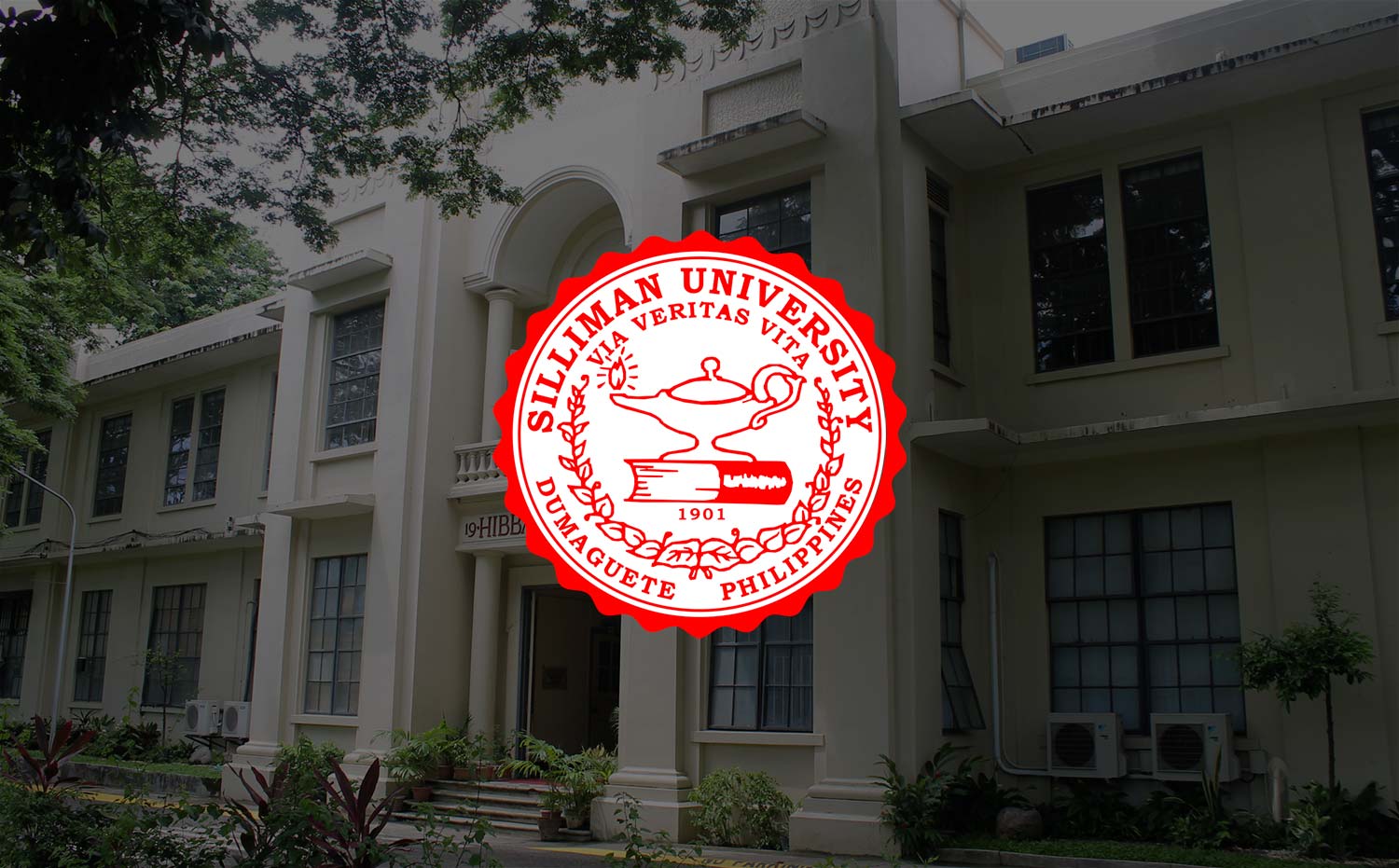 4 Silliman Researchers Present Studies at Regional Review
Four researchers from Silliman University presented their individual projects in the recently conducted Regional Commodity Research and Development Review held March 7 to 8 in Dumaguete.
Prof. Robert S. Guino-o of the Biology Department, Mr. Abner A. Bucol of the Angelo King Center for Research and Environmental Management (SUAKCREM) and Mr. Persie Mark Q. Sienes and Ms. Jean Asuncion T. Utzurrum, both of the Institute of Environmental and Marine Sciences (IEMS), discussed results of their respective studies to a gathering of researchers from universities in Bohol, Cebu and Dumaguete.
Professor Guino-o tackled findings of his research on "Morphomeristic-based taxonomy of Philippine mullets (Teleostei: Mugillidae)". His work was one of 14 shortlisted for the Professional Level Category presentation.
Under the Student Level-Completed Studies Category, Mr. Bucol, a graduate student in Biology who is connected with SUAKCREM, outlined results of two researches: "Status and Potential Resilience to Climate Change of Marine Reserves in the Bantayan Group of Islands, Cebu Province, Philippines" and "Responses and Recovery of Coral Reef from Typhoon Damage in Siaton, Negros Oriental, Philippines".
On the other hand, Mr. Sienes and Ms Utzurrum, who are actively involved in research studies conducted by IEMS, discussed their outputs under the Ongoing Studies-Professional Level Category.
A post-graduate student in Marine Biology, Mr. Sienes presented about his ongoing study on "Steward: Science Towards Well-Being and Resource Development for Society in a Changing Climate", while Ms Uzurrum, a graduate student in Marine Biology, talked about the "Development of a Conservation Program for the Irrawaddy Dolphin (Orcaella brevirostris) in the Visayas in Line with the Coral Triangle Initiative National Plan of Action."
The said gathering was organized by the Bureau of Fisheries and Aquatic Resources-Region 7 through the Regional Research Development and Extension Network (RRDEN). Schools that were present were Silliman University, Cebu Technological University, Bohol Island State University, University of San Carlos and Negros Oriental State University.
One of the five panelists and evaluators in the said event was Prof. Roy Olsen de Leon, the Chairperson of the Biology Department.
RRDEN was formally launched in 2002 and continues to serve as an avenue for the exchange of ideas and discussions on researches relating to fisheries and aquaculture.