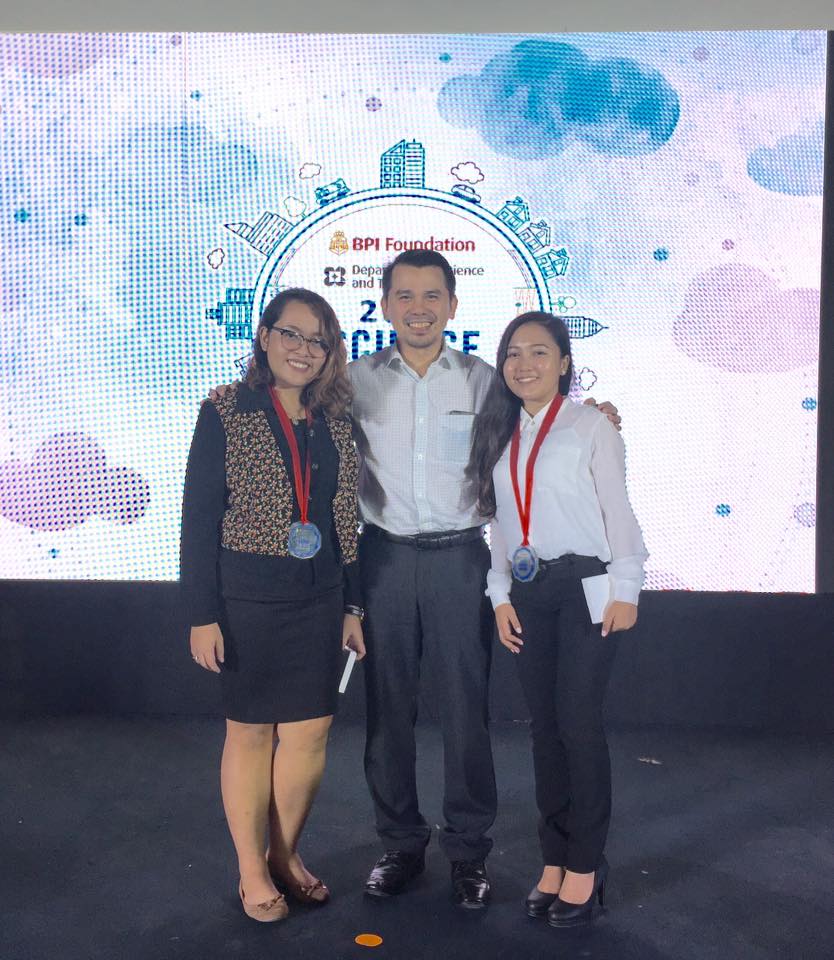 IT, Mechanical Engineering Fresh Grads Receive BPI-DOST Science Award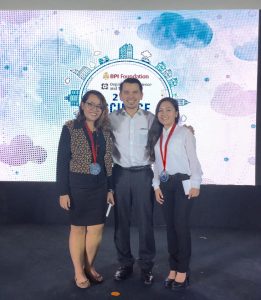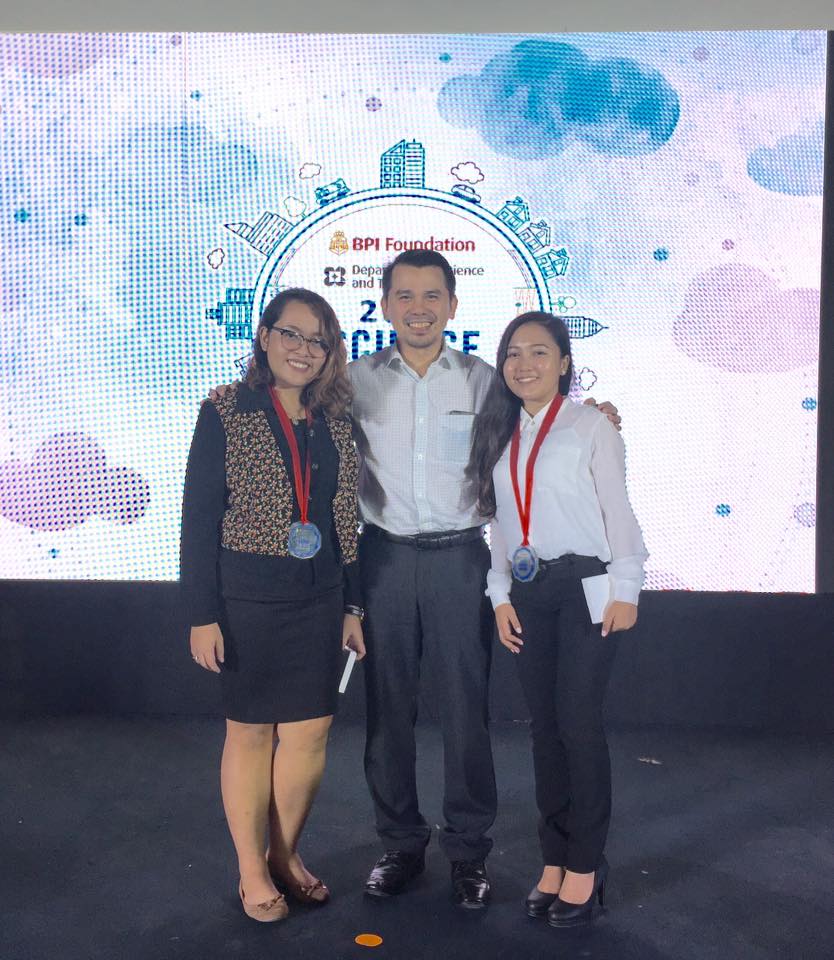 Fresh graduates Clarice Pocot (Information Technology) and Jone Zelita Orlina (Mechanical Engineering) were among the 23 young scientists from around the country who received the Bank of the Philippine Islands-Department of Science and Technology (BPI-DOST) Science Award on June 4 in Manila.
The BPI-DOST Science Award is a competitive program. One of its primary criteria in the selection of recipients from around the country is the strength and relevance of the students' research works.
Pocot's research, "DAGIT: An All-in-One Directory, Navigation Guide, Parking, and Traffic Advisory Mobile Application for Dumaguete City", aims to aid traffic management in Dumaguete City. It proposes a mobile and web application that allows users to receive traffic and parking advisories, and access the map of the City and a directory of emergency and social services available in Dumaguete.
Orlina focused on the "Design and Fabrication of a Dual-Powered Sand Sieving Machine", an efficient particle-sizing machine that can be operated manually through a pedal, and automatically through the use of a motor. Through this, Zelita hopes to create an affordable machine that can be utilized by small-scale construction companies.
Now on its 29th year, the BPI-DOST Science Award recognizes science and engineering students who demonstrate strong potential in contributing to the industry and to nation-building. It provides incentives, including a cash award of P25,000 and an offer of a junior officer position in the BPI.
(Dean of the College of Computer Studies Dr. Dave E. Marcial [center], who represented Silliman University during the awarding held  June 4 in Manila, with the BPI-DOST Science Award recipients: Jone Zelita Orlina, left, and Clarice Pocot.)