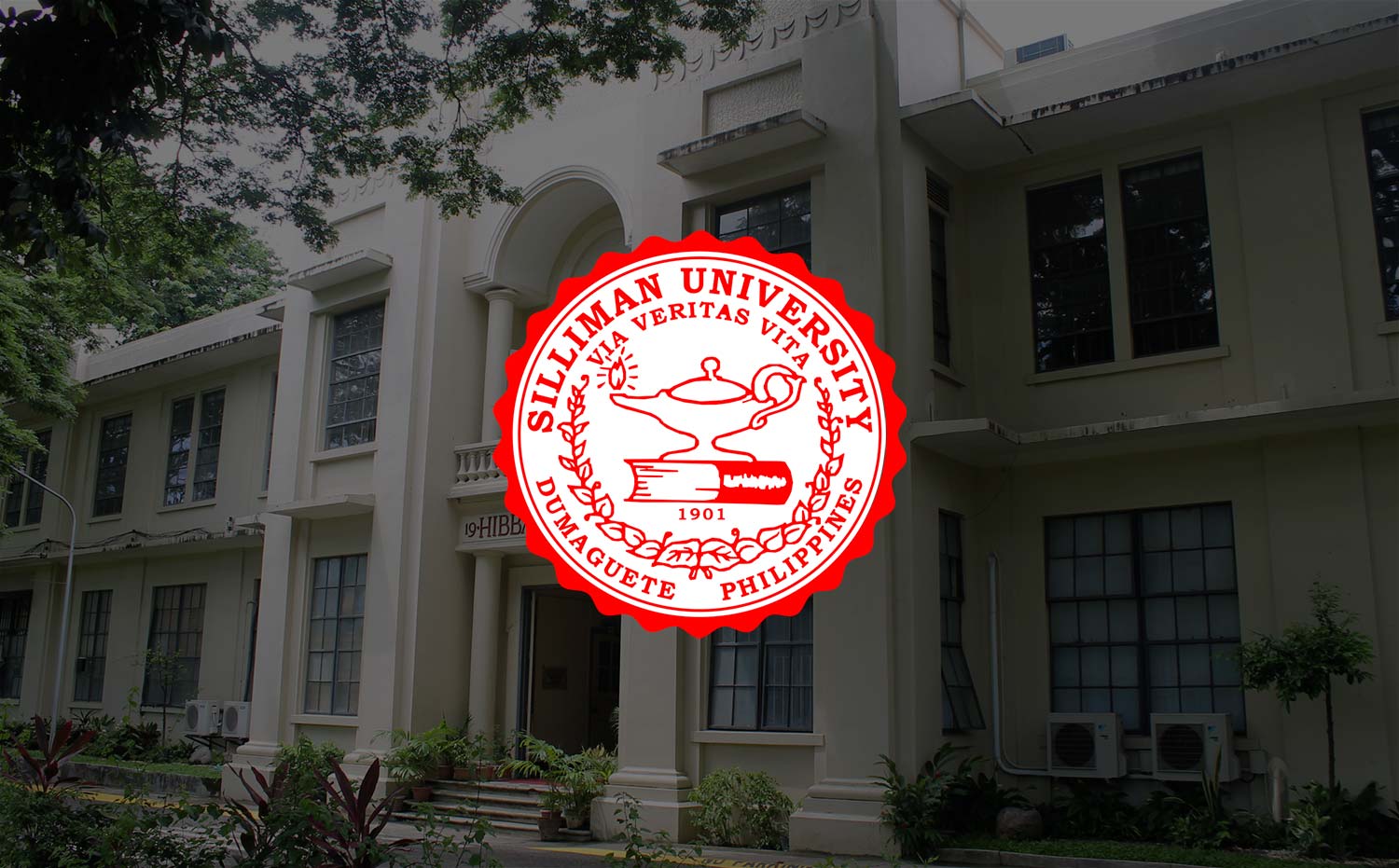 Alumni Letter April 2013
Dear Fellow Sillimanian:
SADYA MINDANAW is a pioneering undertaking by the Sillimanians in Mindanao who had their second gathering on April 26 to 28 in Cagayan de Oro. The fellowship was, indeed, loaded with fun events.
Among the highlights were the Mapawa forest trek, the white river rafting, the riverside picnic, the fellowship dinner and the Sunday worship service. It attracted participants, including balikbayans from the United States. A Bacolod-based alumnus decided to echo the event for the Visayas alumni and it will be called Hudyaka Visayas 2014.
Sadya, a Tipon USA-inspired event, had its first gathering in General Santos City and Sarangani province . In 2015, it will be the turn of the Davao Sillimanians to host Sadya Mindanaw. (It was already announced that the welcome event will be an all-white boat party around Samal Island and will be loaded with lots of adventure trips.)
Other April events include:
CHRISTIAN WITNESS
The Silliman University Church had student volunteers for the annual Vacation Church School (VCS.) They conducted classes which creatively echoed the theme "We Believe" from April 8 to 12. The module anchored on 1 John 3: 23 ("And this is his command: to believe in the name of his Son, Jesus Christ, and to love one another as he commanded us.") and focused on the importance of faith in family life. Outreach classes were also held in Looc and Cadawinonan on April 8 to 13 and April 15 to 19, respectively.
Church leaders and scholars from Indonesia, Korea, Taiwan, Philippines and the US took part in the "International Theological Consultation" held April 26 to 29 in Silliman University. A series of discussions on the theme: "New Partnerships, New Paradigms, New Possibilities" were conducted. The Philippine delegation was composed of Divinity School professors Dr. Noriel Capulong and Dr. Jeaneth Harris-Faller, Justice and Peace Studies Center Coordinator Dr. Muriel Orevillo-Montenegro, Southern Christian College's Rev. Virginia Musni and Bishop Erme R. Camba who represented the Theological Education Board of the United Church of Christ in the Philippines.
ACADEMIC EXCELLENCE
Vice President for Academic Affairs Dr. Betsy Joy B. Tan was a resource person in a training on service-learning on May 1 to 5 in Timor Leste. Participants were faculty members and administrative officers of seven institutions on higher education in Timor Leste. Service-learning was introduced as a teaching pedagogy in this program sponsored by the United Board for Christian Higher Education in Asia.
RELEVANCE AND REACH
Silliman University hosted the 28th Philippine Chemistry Congress on April 8 to 12. More than 500 chemistry teachers, researchers, industry practitioners and students were in attendance. The sessions are credited for the mandatory continuing education of professionals in the field. The 2013 theme is "Chemistry in 3D: Discovering, Defining, Developing".
Department of Education (DepEd) Secretary Bro. Armin Luistro expressed gratitude to Silliman University for hosting the Autonomous Region in Muslim Mindanao (ARMM) delegation during the Palarong Pambansa. He cited Sillimanian's special welcome extended to the 500-member ARMM delegation, during his speech at the cultural night featuring Silliman groups. Some Silliman facilities served as the playing venues for basketball, football, softball, tennis and chess.
Among the Central Visayas winning athletes were four Sillimanians from the School of Basic Education. Sixth grader Sophia Rosanne Gravador bagged a silver medal in the 50-m breaststroke and a bronze in the 100-m breaststroke categories, Louis Chee ranked fifth in the 100-m breaststroke and James Oscar Gravadaor, sixth in the 200-m butterfly. As a team, Gravador and Ian Colipapa placed fifth and seventh, respectively, in the 4×50-m medley row and the 4×100-m freestyle relay.
Thirty shortlisted young talents in theater, including some from Mindanao, were at a three-week Music Theater Workshop conducted by the Youth Advocates Through Theater Arts (YATTA), in partnership with the Divinity School. The training included workshops in writing, composition, stage performance, and mounting an original musical theater production. The workshop had the elements of faith and advocacy as inspiration. Held last April 15 to May 3 at the McKinley Hall, the sessions were directed by a pool of facilitators headed by YATTA's artistic director Ms Dessa Quesada-Palm, an international theater mentor.
The Silliman University Salonga Center for Law and Development and the College of Law hosted a representatives from key offices, civil society and volunteer groups in a forum aimed at protecting the integrity of the May 2013 elections, dubbed the "Inter-Agency Covenant on the Conduct of Free, Credible, Honest, Orderly and Peaceful Elections in Negros Oriental".
GOVERNANCE AND DEVELOPMENT
Silliman University inked an agreement with a local property developer on the construction of an access road to an area it owns where the expanded Zoological and Botanical Learning Facility will be established. The Memorandum of Agreement, signed by Silliman President Dr. Ben S. Malayang III and Mr. Luisito Tijing, president of PhilSouth Properties and Development Corporation, facilitates the plan of the University to expand its wildlife conservation initiatives currently under CenTrop.
IN MEMORIAM: Rito Enopia Jr. (BBA Management) on April 2 and Teofila Gamo (AA 1947) on April 29. If you know of any Sillimanian who is not on our memorial list, please inform us.
Thank you for always being there for dear old Silliman.
President Ben Malayang has requested this office to update you regularly about the happenings on campus. We are also interested in knowing what you and your alumni chapters are doing.
Please keep in touch and update your file with our office if you have not done so. We would truly appreciate it. You may reach the President's Office through this email address: [email protected] You may also contact the Alumni Affairs Office through this address: [email protected].
Sincerely,
The Officers and Staff of the Alumni and External Affairs
cc: Dr. Ben S. Malayang III