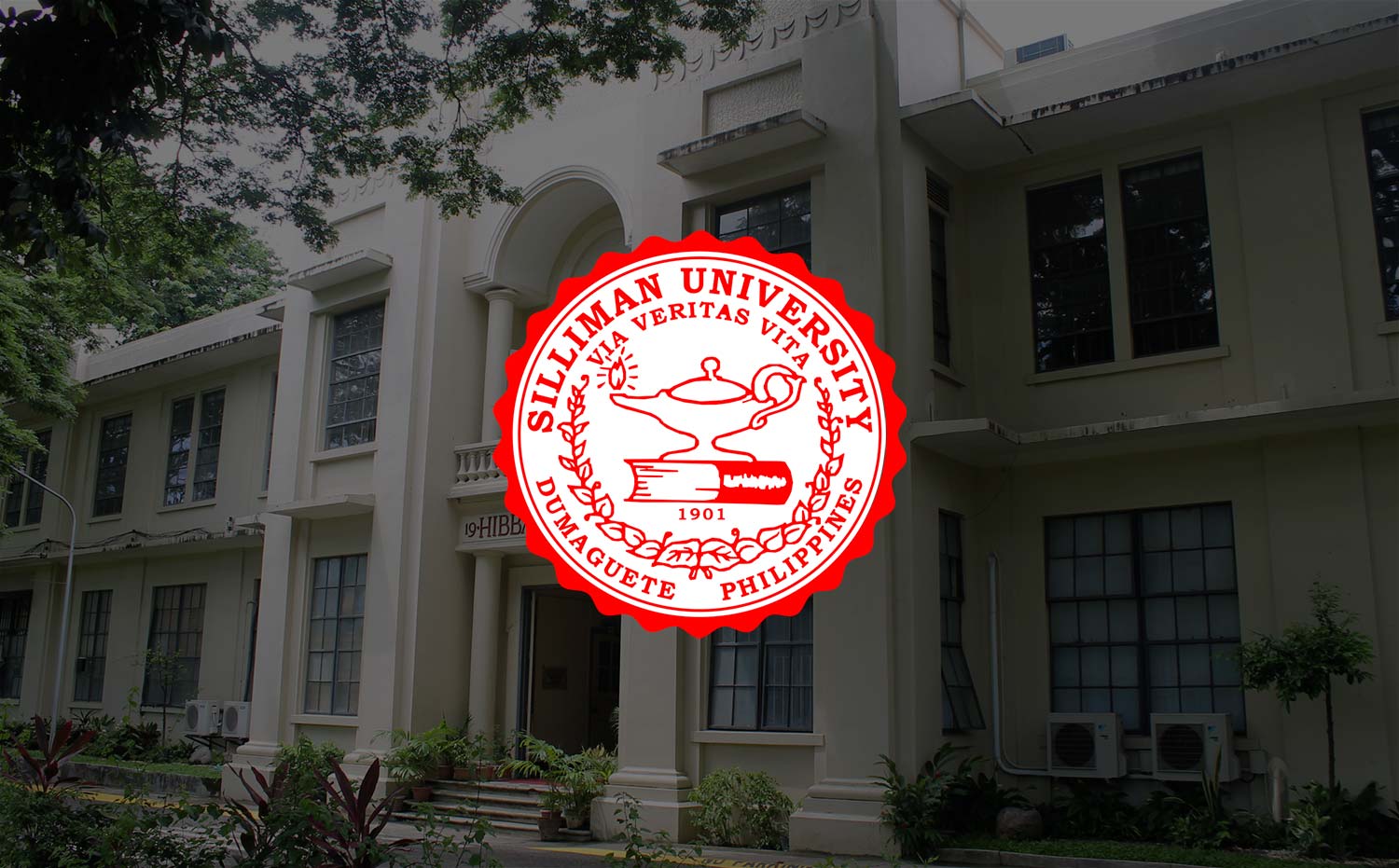 Father's Day
Children of a Perfect Father: A Father's Day Message
By Prof. Jane Annette L. Belarmino, Vice President for Development
(Delivered on June 9, 2013 at the Silliman University Church.)
Fathers shape the first impressions of a child of what God's forgiveness and unconditional love mean.
For me, it happened one early morning after breakfast. When i was a child, about 8 or 9 years old, my brother finally agreed to lend me his new slingshot. So i very excitedly went to our front yard, and slung stones as far high into the sky as i could. Of course, in a few minutes, the sound of stones hitting the roof of our neighbor's house could be heard. When my father heard the small stones hitting iron, he came to see what i was up to, warned me to be careful and not point in the direction of the houses nearby. I said "yes" and my father went back inside the house, expecting peace and quiet. I turned to the opposite direction and continued playing. I was having such a good time, that in a short while, i forgot what my dad said. Sure enough, i hit the roof of my uncle's house and the sound caused my dad to come out very angry. He ordered me to go to my uncle's house and say sorry. I was so terrified at the intensity of dad's anger. Very much ashamed, i went to my uncle and said i was sorry. When i got back, my dad was still angry with me, confiscated the slingshot and sent me to my room. I cried very, very hard, because i was sorry, ashamed, hurt and felt rejected. About an hour later, my brother told me that my father wanted to see me. I went out the room and found him sitting in the living room. I ran to him, he embraced me very tightly, and said he waited to see if i was alright.
That simple lesson on the consequences of disobedience – that i hurt others, hurt myself, and hurt my own father, stayed with me. The single act of forgiveness in a loving embrace made a big impact in my life. That my dad, so big and strong, the authority in the house, waited to comfort a hurting, little child who did wrong. You see, my father could have gone on to work and left me to my misery. Served me right, as some would say. But he stayed and waited for me to come to him. His assurance of love and acceptance made me love him even more. The choice to obey, henceforth, for me, was motivated by love.
That was my first conscious memory of forgiveness and unconditional love demonstrated by an earthly father. This memory helped me to understand in part, the love of our heavenly Father.
There may be some of us who feel regret or sadness for having missed out on the experience of unconditional love from our earthly fathers. But our heavenly Father wants all of us to know that we can have that love. Jesus came to earth as a man so that He can demonstrate unconditional love. He is waiting for us to come to Him.
We cannot choose our earthly fathers. But our Heavenly Father chose us first, even while we were still sinners. We have to choose for ourselves, to decide to believe. The Bible says in John 1:12, "Yet to all who received him, to those who believed in his name, he gave the right to be children of God."
For some, it is so difficult to think of God as a loving father. Our own experiences with our earthly fathers may have a lot to do with it. Stern, demanding, controlling, being around him reminds us of what losers we are.
But our Heavenly Father, Jesus Christ, is gentle, patient, kind, loving, forgiving, generous, not quick to anger, judge nor condemn. He has plans to prosper us and not to harm us plans to give us hope and a future ( Jeremiah 29:11.) He is perfect in every way and all that we ever need.
God loved us first. We can come to Him just as we are. We need not be afraid or ashamed because Jesus Christ already died for us. There is nothing that we can do or not do that would make Him love us any more or less than the way He loves us right now. His love is always there for us regardless of our failures. God loves all sinners like you and me the same way.
The love of family members and friends can change based on what we do or not do to meet their expectations. The more we please them, the more valuable we are to them, the more we feel that they love us. But God's unconditional love never changes. In spite of our weaknesses, failures, or sins, He loves us just the same.
When we love somebody, we want to spend time with that person. The same is true with our heavenly Father. He wants us to know Him, to spend time with Him. He wants our attention and wants us to love Him back. And by His grace, when we ask of Him, He will enable us to know Him more so that we can love and trust Him more.
There are many sermons that tell us that we are servants of the Living God. We are also children of our Heavenly Father. "Yet to all who received him, to those who believed in his name, he gave the right to be children of God." That is who we are, children of God, our true identity. We can therefore hold on to each and every promise He has made. As children of a perfect, loving, heavenly Father, let us choose to live our lives to please Him, giving Him all thanks, praise and glory.