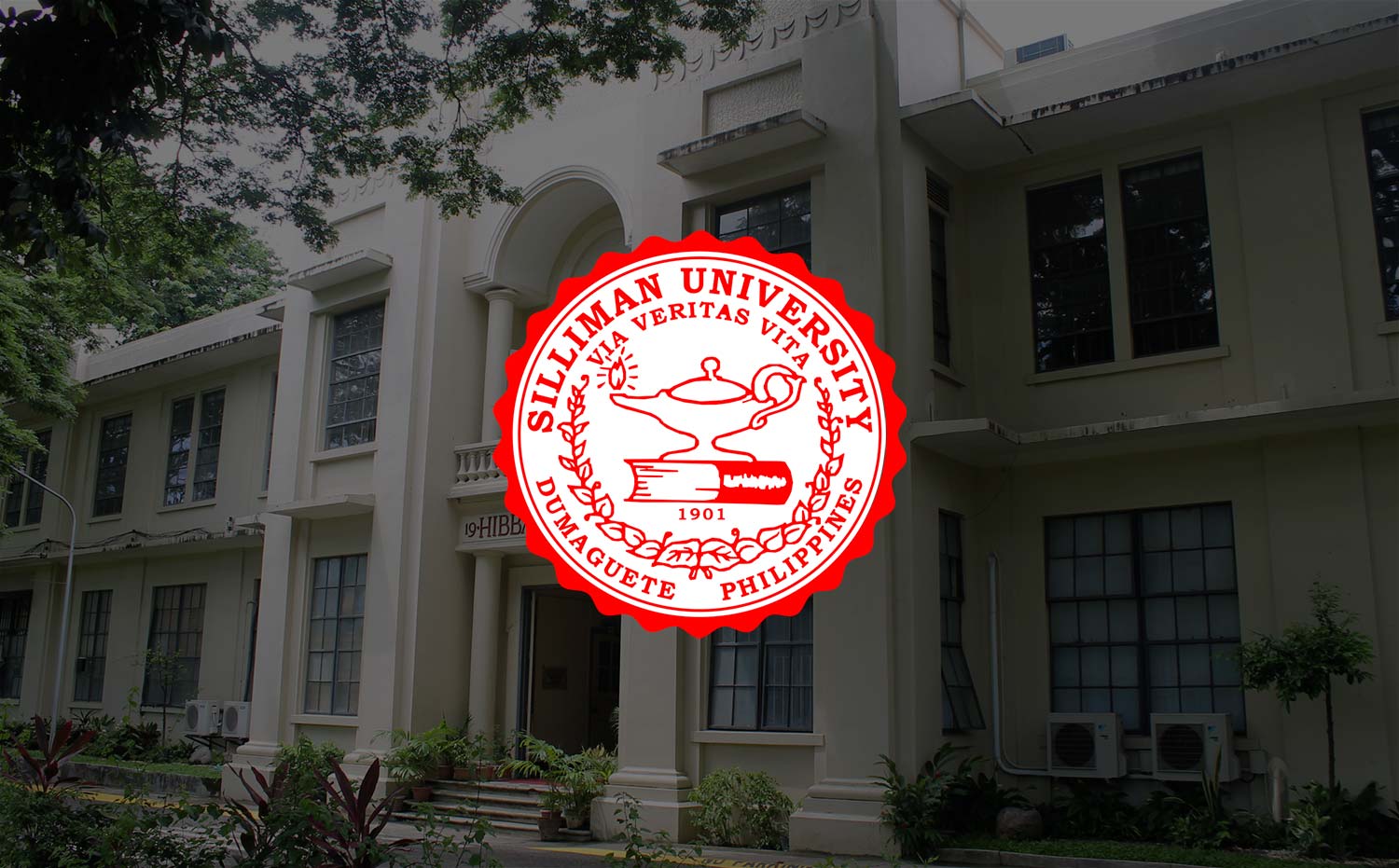 Mr. Ray V. Espina
To some men, the responsibility of looking aft
er the needs of their children in the house and school are best left to their wives. But to Ray V. Espina, an office assistant at the College of Computer Studies (CCS), doing it is a special moment that he treasures the most.
Being a mother and a father to his kids at the same time was a decision that Ray and his wife, Elizabeth Joy, had to make. His wife left for New York to work as a physical therapist in order to better provide for the family. This arrangement has made Ray appreciate more his wife and the role of a mother to their children: Ajay Rickzi, Maira Christelle and Jireh Kristelle.
Ray started working in the University in 1994. He was assigned at the then Silliman Press (now Printing and Publishing Unit under the Office of Information and Publications) as a binder and an alternate cutter. Two years later, he was granted regular status. In 2012, he was endorsed to become an office assistant at CCS.

It was then that he transferred his children to Silliman, taking advantage of the educational benefits due all regular employees.Sending his children to Silliman was a dream come true. Now, he excitedly counts the days when he can see each of them march the stage with their respective diplomas.

Ray was athletic in his teenage years. His was the opportunity to join the Philippine team as a baseball player. He was already in Manila in a training, just a few steps away from realizing what he was very passionate about. But news reached him that his father was ill. He could have chosen to wait a little longer, but his heart was with his family. He bid goodbye to his chances at joining the Philippine team.
Until today, Ray holds an admirable commitment to taking care of his family. He narrates experiences of misunderstanding with his siblings over matters that put his mother on top priority. But to him, while they live their individual lives now, he still continues to draw strength from the woman who gave birth to him. He can't abandon the woman to whom he owes his life.

Ray maintains a positive outlook in life, despite the trials that rocked his life. He admits that the worst that hit him was when his marriage was put on the line. He thought that was the end of it. But he and his wife persevered; they found a reason in each other to keep the bond strong. That experience, he says, was a turning point that allowed him to learn more the value of patience, humility and understanding.

At present, Ray devotes his free time serving as a singer and an accompanist in Bukas Loob sa Diyos, a religious group. Through this, he is able to build a stronger relationship with the Lord.

Ray looks forward to next year when he will be receiving his loyalty award for 20 years of service to Silliman University.
Let is get to know Ray more:

Describe yourself in three words.
Humble. Shy. Snobbish.
What is your mantra in life?
"Walk by my side and be my friend."
What makes you laugh/cry?
I laugh easily at jokes. I cry when hurtful words are said about me.
What's your favorite time/day of the week and why?
On Sundays. That's when I bond or go outing with my children.
What do you love doing when not working?
Perform some household chores.
What is your favorite hangout place in the University?
CCS Lobby.
What makes you blush?
When someone throws green jokes at me.
If you were an actor/actress, who would you be?
Robin Padilla.
Tell us a fact about yourself?
I share the same middle name with my wife, but we are not related.
What's your favorite game growing up?
Baseball and soccer.
What is your idea of a relaxing day?
At home, feeling relaxed while playing the keyboards.
What one thing would people be interested to know about you?
I give my best when I help people.
What song best describes the YOU and the life you have now?
"I've Been Waiting" by Guy Next Door
What is the first thing you do right after waking up in the morning?
Pray and drink water.
What's your idea of a family?
Where happiness and love dwell.