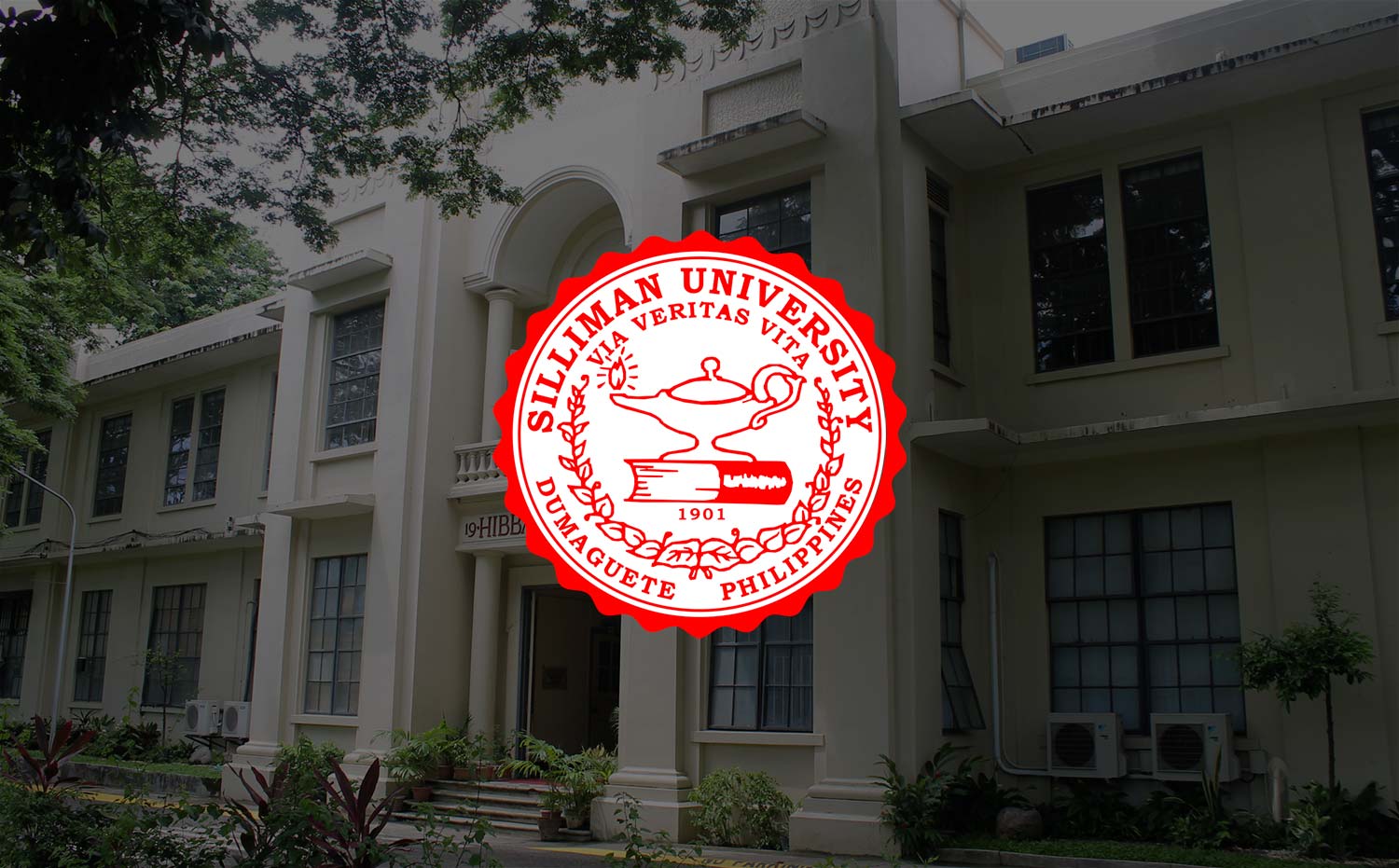 Liberation
A Good Day for Liberation
By Mr. Adlai J. Amor, 1994 Outstanding Sillimanian in Environmental Journalism
(Delivered during the Sunrise Service of the 112th Founders Day.)

Readings: Isaiah 58:9b-14; Luke 13:10-17
Our Gospel lesson this morning tells of Jesus, who while teaching in a synagogue, heals a woman who has been suffering from an unknown affliction for 18 years. Upon healing her, the leader of the synagogue accuses Jesus of not observing the sabbath. But Jesus replies that if observant Jews can untie their ox and give them water during sabbath, why can't a woman who has been sick for 18 years be healed?
Often this passage is used for discussions on keeping the sabbath holy. This morning, I would like to focus not on this debate, but rather on Jesus gracing this unnamed woman by liberating her from her affliction.
This story takes place at the point in Jesus life when word about him was spreading throughout Galilee, the northern end of what is now Israel. In fact, this passage starts with the sentence: "Now he was teaching in one of the synagogues on the Sabbath." While in the synagogues – in this particular case, probably a synagogue in Samaria – he would combine his teachings with miracles. He was teaching by example.
While this happened centuries ago, I have seen parallel stories today – stories of how women and men liberate themselves from an unjust system and from oppression.
This particular parable brings to mind my cousin Choot Amor Jordan who currently lives in Bakersfield, CA. She is a wonderful, crazy cousin and we have traveled to Europe together. Like many families, her branch of the Amors is very dysfunctional – with brother and sisters fighting each other. She got married to an American veterinarian, they leave for the USA, they have one child, her husband commits suicide, she falls into deep depression but yet took care of her ill mother, and after her mother died, she was thrown out of the apartment by her siblings, and spent days as a homeless person in Bakersfield.
Choot would have stayed homeless were it not for a Filipino who gave her shelter, and a pastor and his church who eventually helped to stabilize her and, through the love of Christ, has become a strong advocate for mental health in the Filipino community.
She often tells me that without the help of fellow Christians — Choot belongs to a Mennonite church — she would never have been liberated from her mental illness, from the oppressive family relationships that imprisoned her for decades. Today, she walks tall, proclaiming God's grace and, like the unknown woman in Luke, publicly praises God from freeing her from bondage and healing her of her infirmities.
Indeed, God's liberating grace is available to anyone at any time, whenever it is needed. Any day is a good day for liberation – even during sabbath.
As many of you know, my family are third generation Sillimanians, starting with my father and his sisters, then my brothers, cousins, and I and now, with our nephews and nieces and their cousins. When we leave the halls of Silliman and roam the world oer near and far, we often encounter interesting adventures.
One of the adventures which we often do not speak publicly was the liberation of my brother, Jun Amor. Today, you know him as the supremo of an underground army in Negros – an army composed of millions of worms. Today, he is helping rebuild our soils, made barren by commercial fertilizers and unsustainable farming practices, into productive communities of microbial life which in turn produce healthy, organic food.
This would not have been possible today had he not been liberated – in the nick of time – by my father an uncle a few days after the dictator Ferdinand Marcos declared martial law on Sept. 21, 1972. Manoy Jun was then the chairman of the student council of the University of the Philippines in Los Banos and his wife, Boots was a high official in the council. As such, they were on top of the arrest list of the military. I do not know how they managed to elude arrest in the first few days of martial, but they did and were able to contact my parents.
My father mounted a rescue, and together with my uncle – then a refrigerator salesman – smuggled him out of UPLB in a refrigerator container. They had to pass several military checkpoints. It started to rain as they approached the first of the military checkpoints – and then my uncle's van stopped in the middle of the checkpoint. The soldiers were visibly irritated that they had to go out into the rain and help push the van through the checkpoint, unaware that they were helping the very person they ere searching for to escape military detention.
Indeed any day – even a rainy day – is a good day for liberation from any form of oppression. I am sure my brother, my sister-in-law, my father, and my uncle were praying hard that God grants them safe passage. But I would like to think that God granted them liberating grace even if they did not ask for it – very much like the woman in the healing parable,
And now for my final point. Throughout this Founders Day many groups have started medical missions or feeding programs, just as my high school class as started Lisa's Bowl. This is all well and good – and in fact, considering the fact that more than one-third of Filipinos – 39 million by the last count – go to bed hungry each day.
For me, my new image of hungry Filipinos is not of bloated stomachs or stunted children –this was the predominant image during the Marcos dictatorship. It is now the poor family – father, other, child – who huddle while eating their lunch of rice and salt on the sidewalk of Katada Street, within a stone's throw of Guy Hall. I am ashamed that I have been too busy during our Founders Day celebrations to stop and talk to them or find out how I can help them. But my shame eggs me on with renewed vigor to work to help those whom Jesus calls the least of us.
As we leave Silliman to our respective homes, to our respective vocations, let us go with the knowledge that God's grace is all-powerful, liberating us from the bonds of oppression, empowering us to root out the systems that support this oppression – at any day of our lives, not just on sabbath, a rainy day, or on Founders Day.
Thanks be to God.
________________________
Mr. Amor is currently director of communications at Bread for the World, an advocacy organization for hungry and poor people, in Washington, DC. He graduated with a Bachelor in Journalism (magna cum laude) from Silliman University.