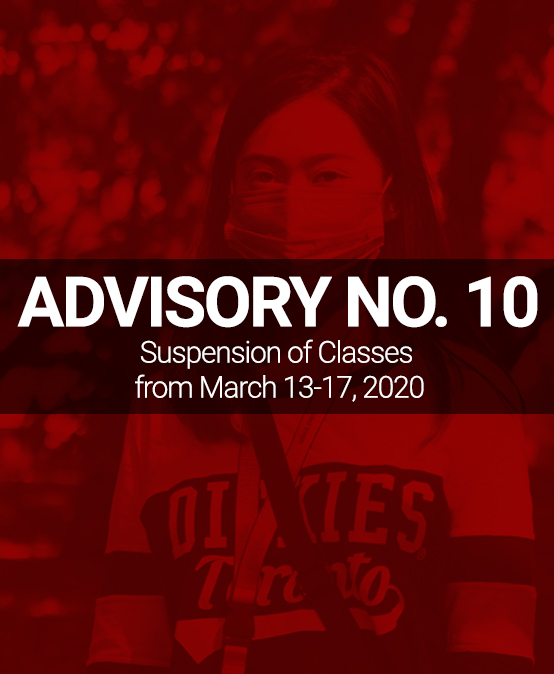 ADVISORY NO. 10: Suspension of Classes from March 13 to 17, 2020
Consistent with Executive Order (EO) No. 17 issued by Gov. Roel R. Degamo dated March 12, 2020, Silliman University is suspending classes and other academic activities in all levels from March 13 to 17, 2020.
All students and dormitory residents are strongly advised to stay in their respective homes and dormitories while the suspension is in effect in accordance with EO No. 17, that directs the Philippine National Police to ensure that all school children and students would stay in their respective residences.
Academic heads will issue specific instructions regarding changes in the schedule of final examinations.
For faculty and staff, a skeletal workforce may be maintained to allow continuity of operations. In line with this, the unit heads shall determine the number of personnel who will report for work to maintain the delivery of services to all stakeholders.
The University is asking the Silliman Community to be united in prayer as we seek for God's mantle of protection in the midst of this COVID-19 outbreak.