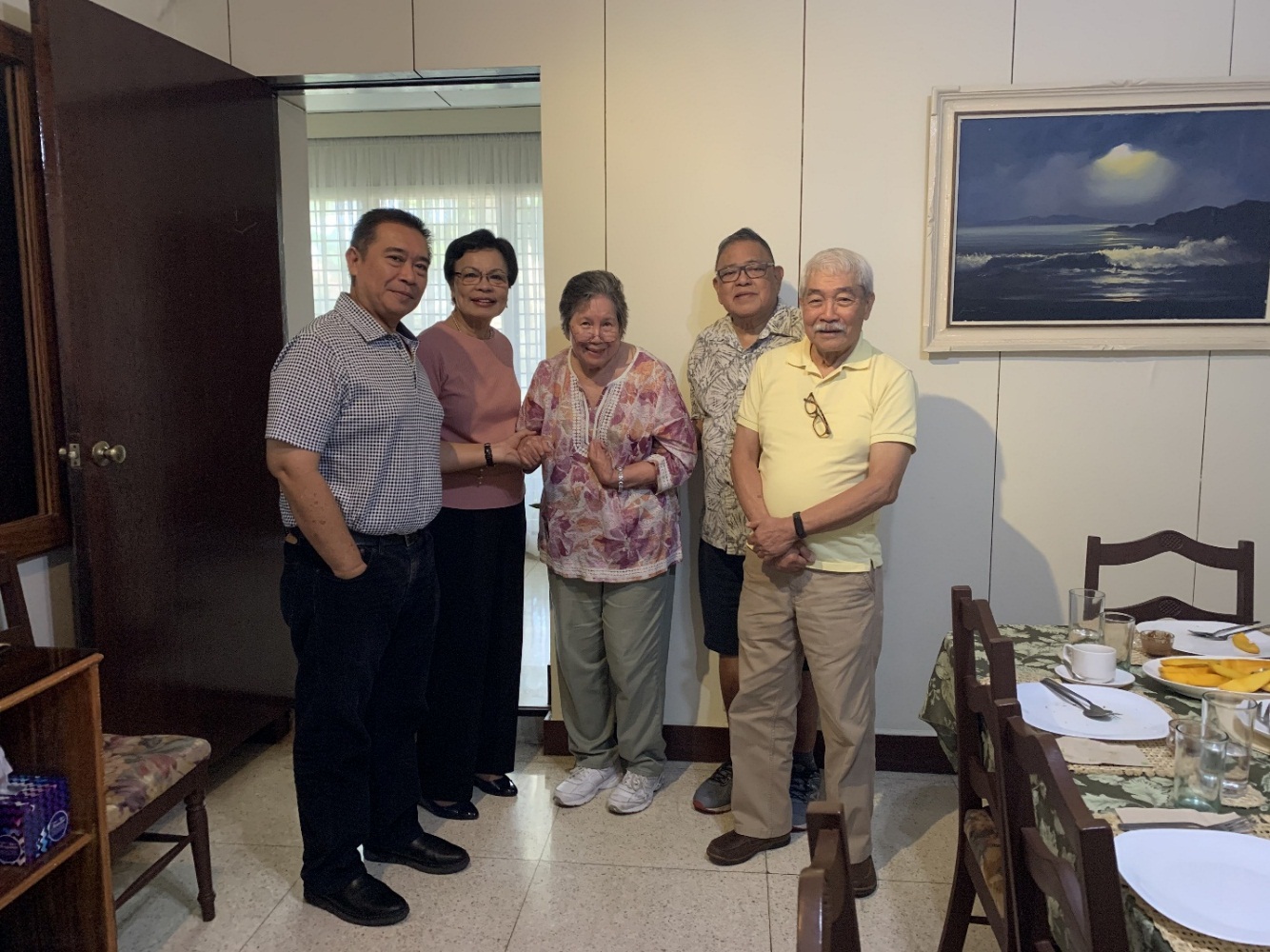 Alumni Update January 20 – 26, 2020
Former SU  professors visit  'Campus by the Sea'
Outstanding Sillimanian Awardee in Theater Arts 2006 and former Silliman University Speech and Theater Arts Department Head, Prof. Amiel Y. Leonardia, visit's Silliman and gave a Master Class lecture to the Speech and Theater Arts students last January 22, 2020, at the Woodward Theater.
Leonardia completed his Bachelor of Arts degree from Silliman in 1961. He earned his niche as a theater actor while still a student, and pursued directing when he became a faculty in the University under the then Department of Language and Dramatic Arts. He holds a master's degree in Fine Arts in Drama and Theater from the University of Hawaii. Leonardia was appointed theater technical consultant during and after the construction of the Claire Isabel McGill Luce Auditorium in the 1970s, and his production of the musical Fiddler on the Roof was one of the inaugural shows held at the Luce. In 2013, Leonardia returned to Silliman to direct the play, In My Father's House, a story of Filipinos during the colonization of the Japanese Imperial Government. This World War II family drama was written by Elsa Martinez Coscolluela, a Silliman alumna and Palanca Awards Hall of Famer.
After Silliman, Leonardia moved to the University of the Philippines (UP) in Diliman to teach at the Speech Communication and Theatre Arts Department. In his 26 years with UP, he chaired the department for 7 years. Leonardia, is now based in Vancouver, Canada.
Also visiting the campus is Dr. Salvador T. Martinez, a former dean of the College of Arts and Sciences and a faculty of the Philosophy and Religion Department, together with wife, Norma M. Martinez. Dr. Martinez was at one time Secretary for Theological Concerns for the Christian Conference of Asia.
Dr. Martinez taught at the Payap University, McGilvary College of Divinity in Thailand and focused in the school's Master of Divinity – International program. Now retired, the Martinez couple are based in Los Angeles, CA.