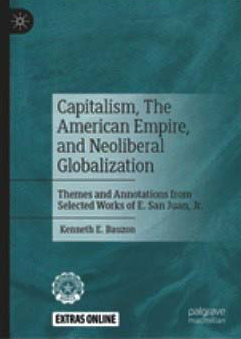 Alumni Update January 6 – 12, 2020
Outstanding Sillimanian Awardee (OSA), Dr. Kenneth E. Bauzon, recently released his book entitled, Capitalism, The American Empire, and Neoliberal Globalization, through New York publisher, Palgrave Macmillan, last November 29, 2019.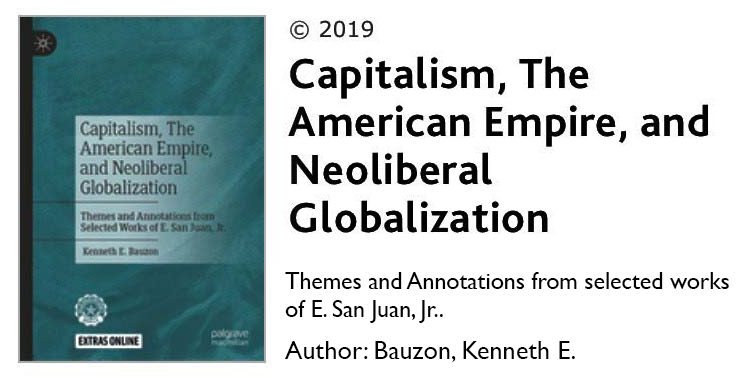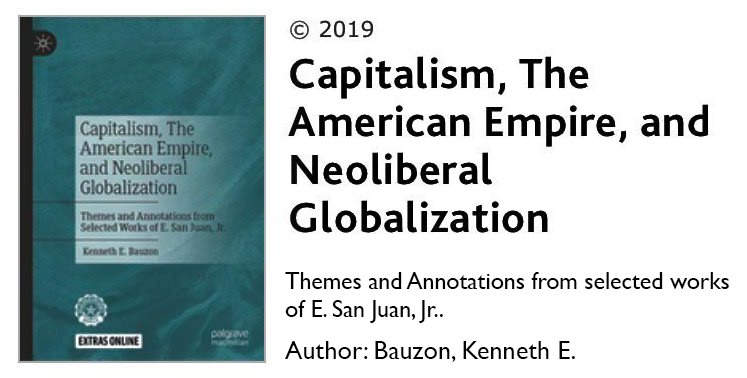 "This book looks at facets in the history of capitalism from the Enlightenment period, through the emergence of the American Empire in the Pacific, and to the contemporary era of neoliberal globalization. This re-telling of history is done by drawing from the works of E. San Juan, Jr. (henceforth, San Juan), considered arguably one of the great contemporary cultural and literary critics of our time. In this author's view, San Juan's lifetime of works offer a living documentation of, among others, the history and thought of the modern world highlighted by the rise of capitalism through the contemporary era of neoliberal globalization, and shepherded to its hegemonic status by what stands today as the preeminent empire of the United States.  The book also underscores the symbiosis between contemporary capitalism as an economic system based on accumulation on the one hand, and the American imperial state on the other, just as it revisits the colonial project that was carried out in capitalism's wake, the violence and subjugation inflicted on its victims, and how this colonial project has morphed into a new form of colonialism (or neocolonialism) maintained and enforced through the rules and institutional mechanisms of what is popularly known as neoliberal globalization that also provides the ideological and  legal rationale for the commodification and the ultimate grab of the global commons reminiscent of the classical, albeit cruder, form of colonialism." (Palgrave Macmillan)
The book highlights themes and sub-themes drawn from the works of eminent Filipino American cultural theorist E. San Juan, Jr. It also connects the dots between capitalism, the racialized US empire, the use of force, and neoliberal globalization. Bauzon's scholarly study draws inspiration from, and takes as a model, the pioneering work of Dr. Jose Rizal, who encouraged the study of Philippine history. Bauzon in his college days at Silliman University founded the Rizal Youth Club in 1967, one of the longest existing non-Greek student organizations at Silliman.
This Postcolonial Philosophy book of 304 pages, composed of 8 chapters, is available on line through this link, https://www.palgrave.com/gp/book/9789813290792.
Dr. Bauzon graduated from Silliman University High School in 1966 and finished his AB Political Science degree also from Silliman in 1970. He then earned his PhD in Political Science at Duke University in Durham, NC USA in 1982. Silliman University conferred on Dr. Bauzon the Outstanding Sillimanian Award in the field of Political Science in 2009. Dr. Bauzon continuous to teach and is a Professor of Political Science at St. Joseph's College in Brooklyn, New York, USA.