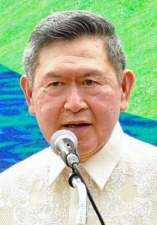 Alumni Update May 4 – 10, 2020
Outstanding Sillimanian Awardee and Order of Horace Brinsmade Silliman inductee, Dr. Eusebio C. Kho, was recently presented with the Albert Nelson Marquis Lifetime Achievement Award by Marquis Who's Who.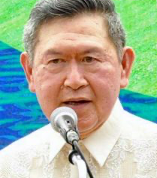 Marquis Who's Who, the world's premier publisher of biographical profiles, cites Kho as an accomplished listee, known for his many years of experience in the medical field as a surgeon, and has been noted for achievements, leadership qualities, and the credentials and successes he has gathered through the years.
Inducted into the prestigious Order of Horace B. Silliman in 2010, Dr. Kho is a longtime benefactor of Silliman. He has established two professorial chairs at the College of Business Administration and Medical School.  He has also donated several scholarships that continue to benefit poor but deserving students.
Dr. Kho is a diplomate of the American Board of Surgery and a retired Colonel of the United States Army. He finished high school and obtained his pre-medicine degree from Silliman in 1952 and 1955, respectively.  He had also served the Silliman University Medical Center for four years.
Here is the link to the full press release on Dr. Kho's Albert Nelson Marquis Lifetime Achievement Award,
https://www.24-7pressrelease.com/press-release/472386/col-eusebio-c-kho-md-presented-with-the-albert-nelson-marquis-lifetime-achievement-award-by-marquis-whos-who.