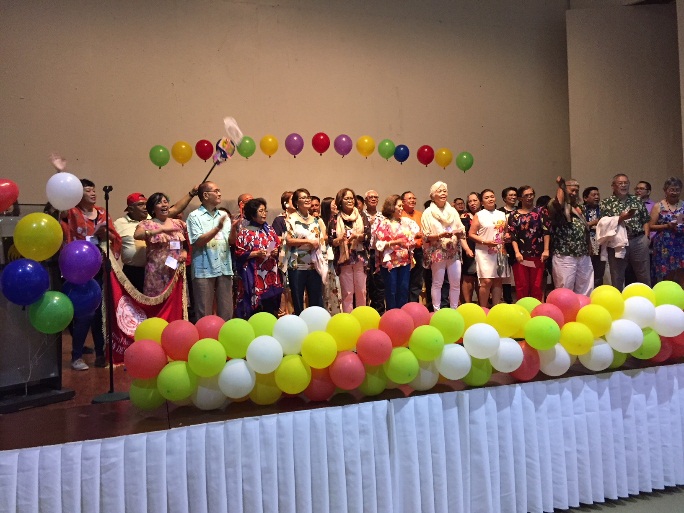 Alumni Updates (April 30 – May 6)

The University of San Augustin (USA), Iloilo City conducted a bench-marking activity with Silliman University on May 4, 2018. Director for Philanthropic, External and Alumni Relations Fr. Jack Lunawas with his team composed of Jeremiah John Vardeleon, Charmaine Rose Frosa and Hyacinth Bangero. The group met with Silliman University Alumni and External Affairs Director Ruben N. Bokingo, Office of Information and Publications Director Mark Raygan Garcia and Student Recruitment Officer Yolanda Valente-Maxino. Their bench marking focused on fundraising, marketing, crisis communication, and student recruitment strategies. A campus tour capped their visit.

The recently concluded alumni gathering, Galak Luzon, held April 26-29, 2018 at the Development Academy of the Philippines (DAP) in Tagaytay City, Cavite convened close to a hundred alumni from the Philippines and abroad.  Sillimanians In Southern Tagalog (SINTA) alumni chapter hosted the gathering. This summer alumni event brought the group to various popular destinations around the area, including Hacienda Villa Escudero, Ugu Bigyan Pottery, Taal town and alumnus Rico Omoyon's Milea Bee Farm. Next year's alumni summer gathering, Hugyaw Visayas, will be in Tacloban City, hosted by the Tacloban City Alumni Chapter.