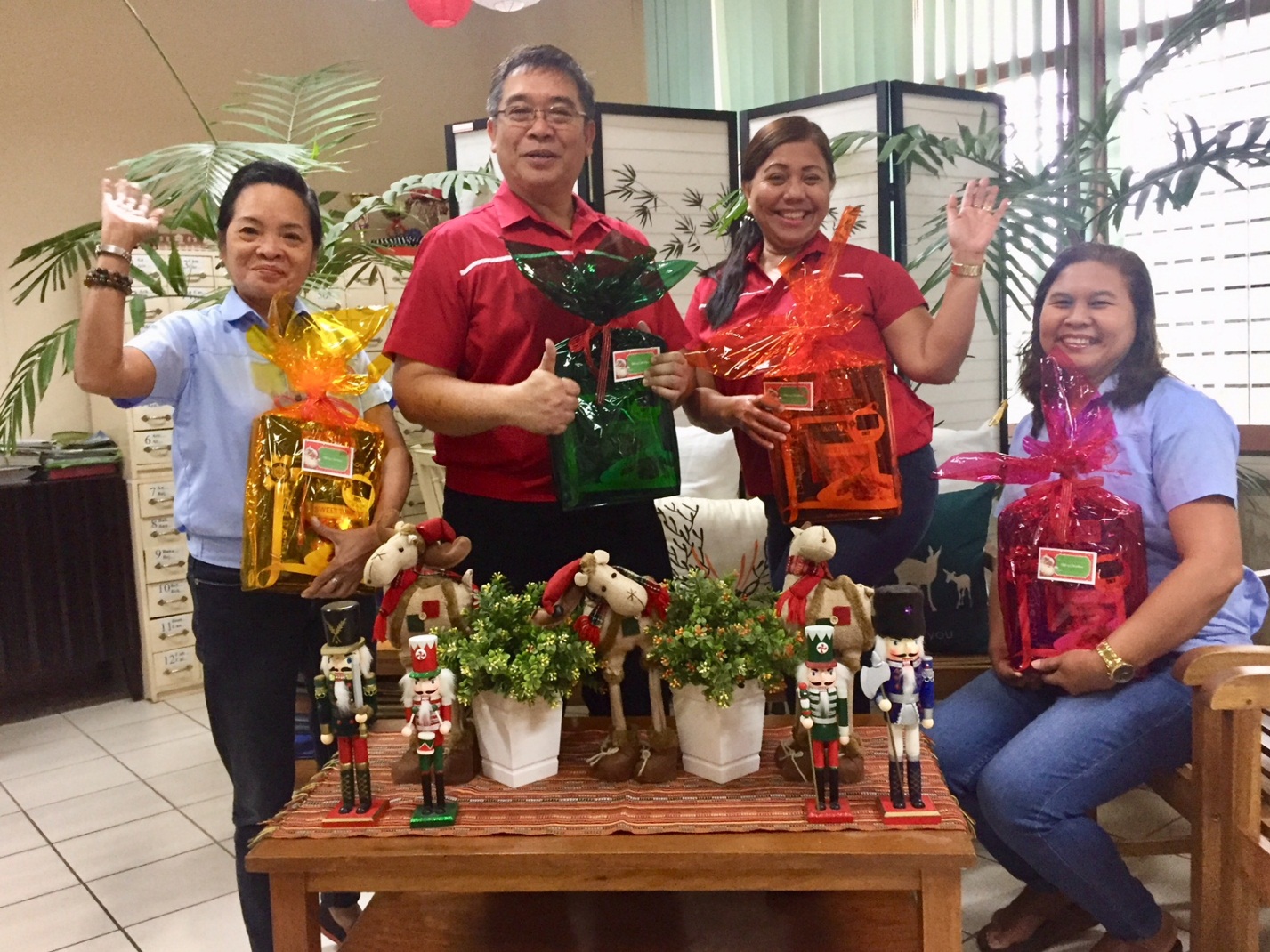 Alumni Updates (December 11-17)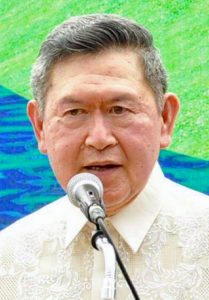 Outstanding Sillimanian awardee Dr. Eusebio C. Kho (Medicine, 1989), was recently honored as "Guest of the Night" at the Scott Memorial Hospital Christmas party last December 2, 2017. A slideshow highlighted Dr. Kho's many years of service to Scott Memorial Hospital, to the community and the United States. Dr. Kho served in the US Army and was stationed in Kuwait City during Operation Desert Storm.
Dr. Kho received a plaque recognizing his 45 years of hospital service and a bench with his name etched in perpetuity that will be set at the back of the hospital campus for patients and hospital staff to sit and enjoy.
Dr. Kho is a diplomate of the American Board of Surgery and a retired Colonel of the United States. He finished high school and obtained his pre-medicine degree from Silliman University in 1952 and 1955, respectively.  Inducted into the prestigious Order of Horace B. Silliman in 2010, Dr. Kho is a longtime benefactor of the Silliman University. He has established two professorial chairs: one at the College of Business Administration and another at the Medical School. He has also donated several scholarships that continue to benefit poor but deserving students.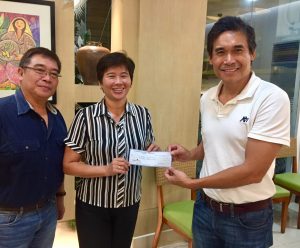 Engr. Rene Tuballa, newly installed president of the Silliman University Alumni Association of New York-New Jersey chapter, hands over a check for US$1,000 to Silliman University Vice President for Development Prof. Jane Annette L. Belarmino and Alumni and External Affairs Director Mr. Ruben N. Bokingo, in support of the Student-Alumni Scholarship Matching Program of the Alumni and External Office. In 2015, the same chapter had donated US$3,000 to the same scholarship that was established to benefit working students.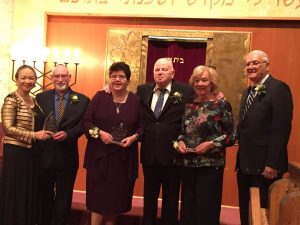 Silliman alumna and former President of the Silliman University Alumni Association of New York-New Jersey Chapter Dr. Felella Kiamco-Millman and her husband Dr. Arthur E. Millman recently received the Temple Beth O'r Beth Torah L 'Chaim (To Life) Award in a Testimonial Award Dinner last November 12, 2017 in Clark, New Jersey. The Millmans are outstanding members of the Temple Beth O'r Beth Torah community. Felella is also an active member of the Temple Sisterhood whose mission is to engage women in cultural and educational activities that enhance the community. The Millmans were awarded together with 2 other couples (the Youngs and Lavroffs).
——————————–
A Christmas Message from the Office of Alumni and External Affairs

 Dear Alumni and Friends,

 Christmas is about everlasting love, and we are fortunate to have such warm hearted alumni who are generous supporters to the mission of education. We continually see the Silliman Spirit at work and we know this is God's gift to all of us.

 On this festive occasion, we wish you and your family a cheerful Christmas full of happiness and success for the coming New Year.

 God bless.

 Your Alumni and External Affairs Family