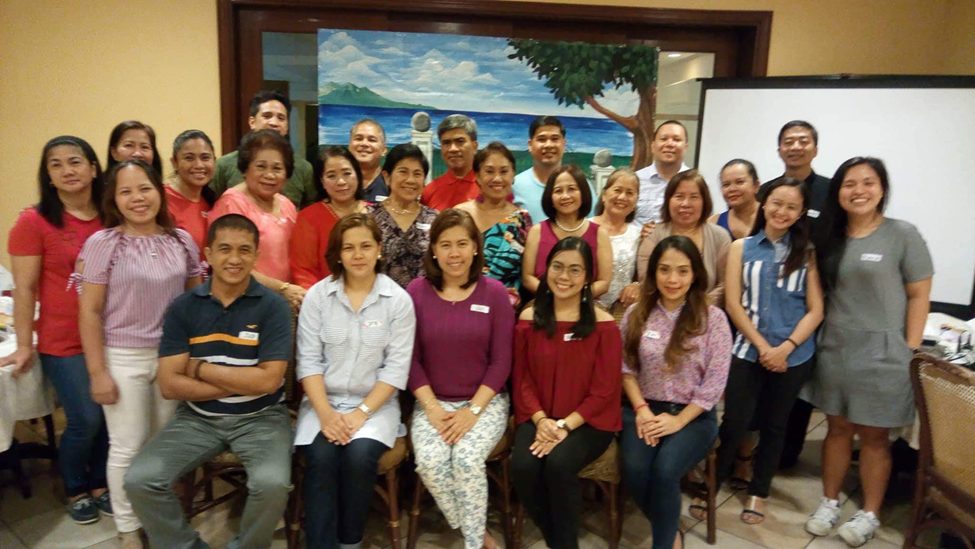 Alumni Updates (December 4-10, 2017)
Sillimanians, both in the country and abroad, gathered early to celebrate Christmas. Here are some photos of the different alumni groups that have already gathered and rekindled the Silliman Spirit early this month. In whatever situation we are all in, we continue to thank God and celebrate the goodness He has graced us with.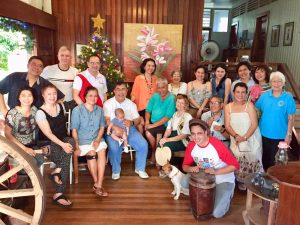 The Silliman Alumni Association, Inc. (SAAI) Dumaguete Chapter gathered at the Balay sa Bantayan of Chapter President Leo G. Mamicpic, on December 3, 2017 for its annual Christmas potluck party. The lighting of the first Advent candle and the decorating of Leo's Christmas tree highlighted the gathering. Youngest chapter member is Zeik Montebon Diao (seated center, on the lap of Dr. Ben S. Malayang).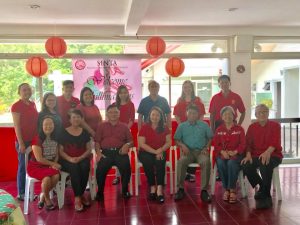 Sillimanians In Southern Tagalog (SINTA) alumni chapter, led by the Chapter President Luna Tizon-Molina, had their Christmas party on December 2, 2017 at the Grand Garden Villas, General Trias, Cavite.  Three Outstanding Sillimanian awardees were present during the gathering: Edna C. Mijares (Entrepreunship 2011), Dr. Romeo P. Ariniego (Medicine 2010) and Dr. Perla Rizalina M. Tayko (Organizational Development 2007).
SINTA will host the Galak Luzon alumni gathering in Tagaytay scheduled on April 26 – 29, 2018.   For more inquiries on Galak Luzon, click this link, https://www.facebook.com/galakluzon2018/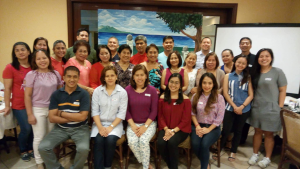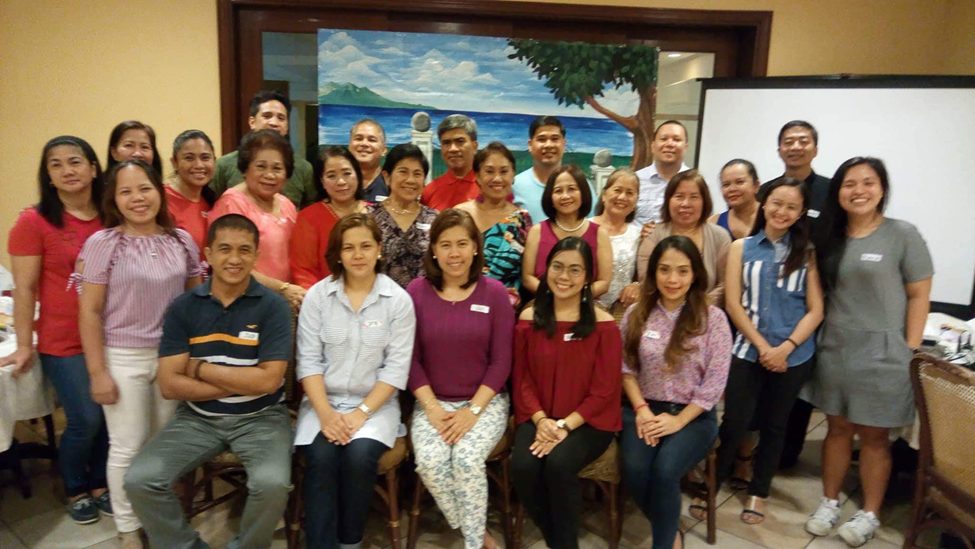 The Silliman Alumni – Davao Chapter gathered for their chapter's Christmas Party on December 2, 2017 at the Las Terrazas Clubhouse, Ma-a, Davao City.
Attended by alumni from different batches, it was another fun-filled fellowship capped by each one's posting on the Gratitude Wall on "What am I grateful for in 2017?"
Indeed, it was a night of rekindling friendships, making new acquaintances and fostering camaraderie brought about by the indomitable Silliman Spirit.  For Davao Sillimanians, the gathering is never complete without the singing of the Silliman Song. The current Davao Alumni Chapter President is Yasmin Mamicpic Alih.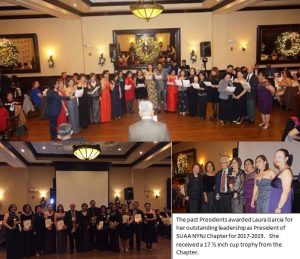 The Silliman University Alumni Association of New York-New Jersey Chapter held their Christmas party on December 2, 2017 at the Maggiano's Little Italy, 70 Riverside Square, Hackensack, New Jersey.  It was a double celebration as the Chapter also had their Induction of Officers and Board of Directors for 2017-2019.  It was an opportunity to also recognize past chapter presidents and officers that have contributed much to the association.
The Chapter officers for 2017-2019 are: President – Rene Tuballa, President Elect – Jannette Baloyo-Abella' Vice President, NY – Emma Cruzado-Gornez, Vice President, NJ – Modesta Angela Gamo-Dumalag, Secretary – Cecille Duyongco, Assistant Secretary – Nenita Caballes-Lodh, Treasurer – Lani Ratunil-Paw, Assistant Treasurer – Nella Pineda-Marcon, Auditor – Doreen Camino-Scott, Assistant Auditor – Christine Vendiola, PRO – Sevelita Cortes-Orendain and Assistant PRO – Brix Pajunar Palin.
Members of the Board of Directors are: Dr. Laura Garcia (Immediate Past President, Ex Officio Member), Moses Alcala, Dr. Joseph Calderon, Jocelyn Juele-Cesario, Prossy Sevilleno-Dagdayan, Susan Arrieta-Gamallo, Edelisa Bravo-Gaviola, Guadalupe Bernardez-Hicks, Exuperia Dagpin-Merecido, Elizabeth Lasmarias-Santos, Noeta Silva, Sam Tomale and Flora May Ymalay.
The Advisory Board is composed of the chapter's past presidents: Dr. Felella Kiamco-Millman (President, 2013-2015), Josephine Palopo-Cagara (President, 2011-2013), Dr. Dely Po-Go (President, 2009-2011), Josephine Juele-Jalandoni (President, 2007-2009), Joel Pal (President, 2001-2004), Ester Taclob-Suelto (President, 1995-1998), Dr. Evangeline Bravo-Manjares (President, 1992-1995) and Dr. Lowell Taclob (President, 1989-1992).