Alumni Updates (February 5 – 11)


US-based alumna, Ms Lutie Orteza-Lee (BSEED '71), shared her insights on "Cultural Clash among Filipino-American Students", in a town hall discussion with Silliman students held February 8, 2018 at the American Studies Resource Center, Robert B. and Metta J. Silliman Library. Ms Orteza-Lee will soon be publishing her book, Culture Clash: an Immigrant Filipino Parents 'Guide on Their Teenagers and Young Adults'.
Silliman University is home to around 300 international from 50 countries in Asia, America, Africa and Europe. Foreign students have their own International Adviser under the Office of Student Services.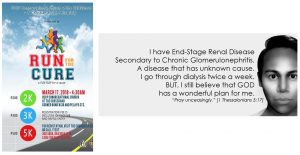 A Run For The Cure, organized by the Christian Youth Fellowship (CYF) of the United Church of Christ in the Philippines (UCCP) Davao City Congregational Church for Sillimanian Karlo Garren C. Villas, who was diagnosed in August 2014 with End Stage Renal Disease Secondary to Chronic Glomerulonephritis, is scheduled on March 17, 2018, 5:00 AM at the Church Grounds.
The run hopes to raise funds for Karlo's kidney transplant which amounts to P1.5 Million. Karlo is the youngest son of former Silliman University Church Pastor for Christian Education Rev. Hidita C. Villas.
Registration will be at the Church Entrance every Sunday and at the Church office from Monday to Saturday. The race categories are: 2K – Php 200, 3K – Php 300 and 5K – Php 500. But if you are moved to give more than the registration fee, you may do so by directly contacting  the UCCP Davao City Congregational Church office at (82) 3007136. Karlo may be reached through his Facebook account at https://www.facebook.com/keigivi.