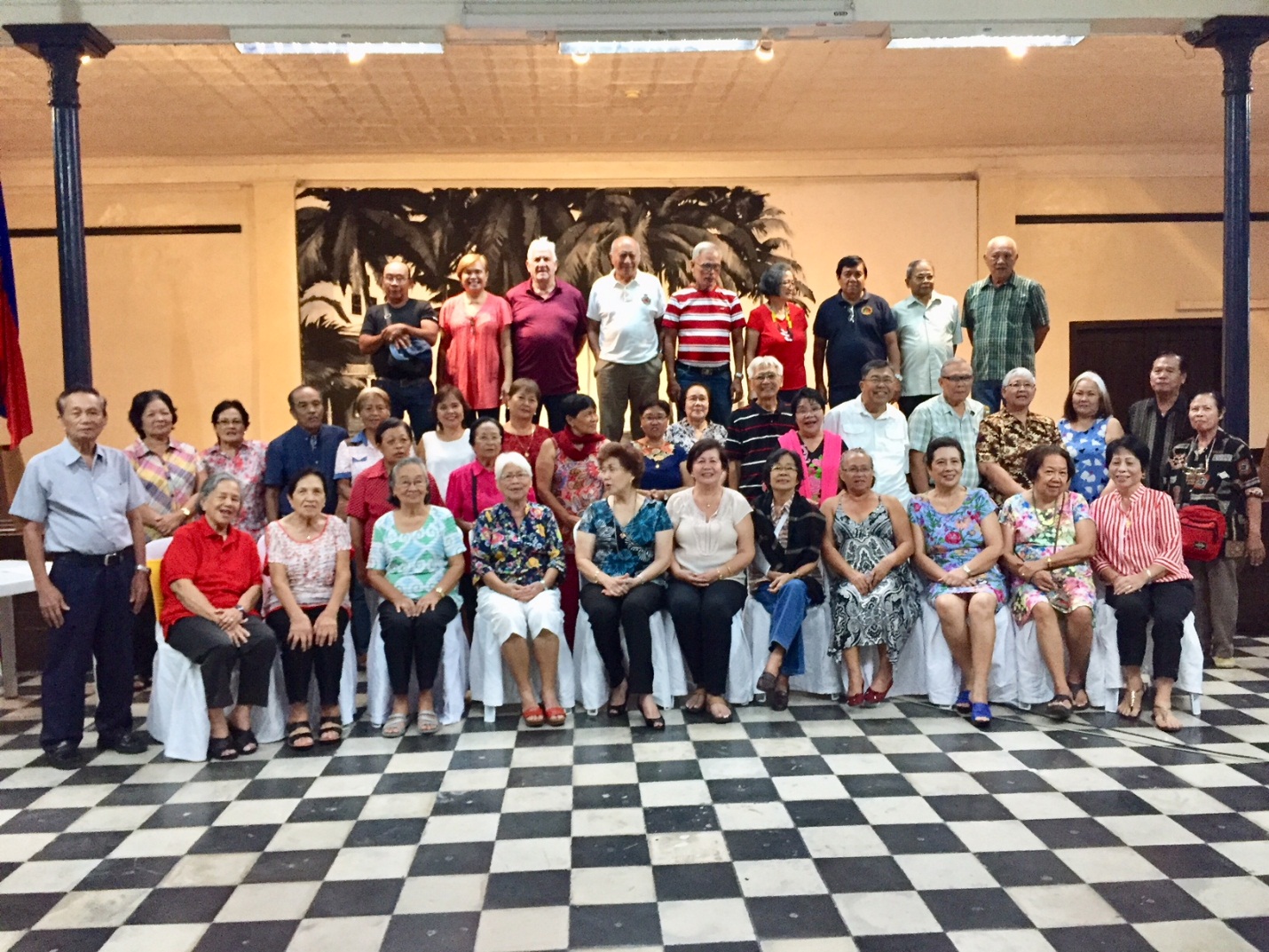 Alumni Updates (January 1-7)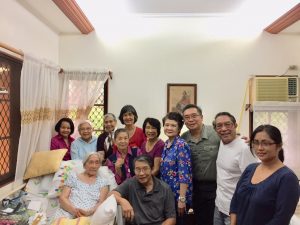 Former Silliman teacher Mrs. Remedios Gargantiel-Gaudiel had early morning well-wishers last January 3, 2018 at her home to serenade and celebrate her on her 99th birthday. The serenaders were led by Mrs. Betty M. Bergado, Luz Camacho Forbes and Atty. Pearl Estacion. Present during the serenade were the Gaudiel children: Dr. Remo G. Gaudiel, Dr. Lorna Gaudiel-Venkataraman and Dr. Refe G. Gaudiel.
Mrs. Gaudiel, married to the late Outstanding Sillimanian and Dean of the College of Law, Atty. Felix G. Gaudiel, Sr., was a former SU High School Home Economics teacher. She graduated from Silliman University High School in 1938 and earned her Bachelor of Science in Education major in Home Economics in 1949. Mrs. Gaudiel is one of the pillars of the Silliman University Home Economics Alumni Association.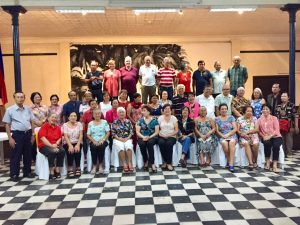 With the rush of Christmas parties on campus last December 2017, the Silliman University retirees were not left out at all. The retirees Christmas gathering was held at the Silliman Hall last December 28, 2017.  A meaningful Christmas message was shared by SU Church Pastor Dr. Noriel C. Capulong, following the lighting of the advent candles. Silliman President Dr. Ben S. Malayang III also interacted with the retirees on updates on campus. Musical entertainment was provided by the College of Visual and Performing Arts. Atty. Joshua Francisco J. Ablong, Human Resource Development officer, gave out Christmas tokens to the attendees.