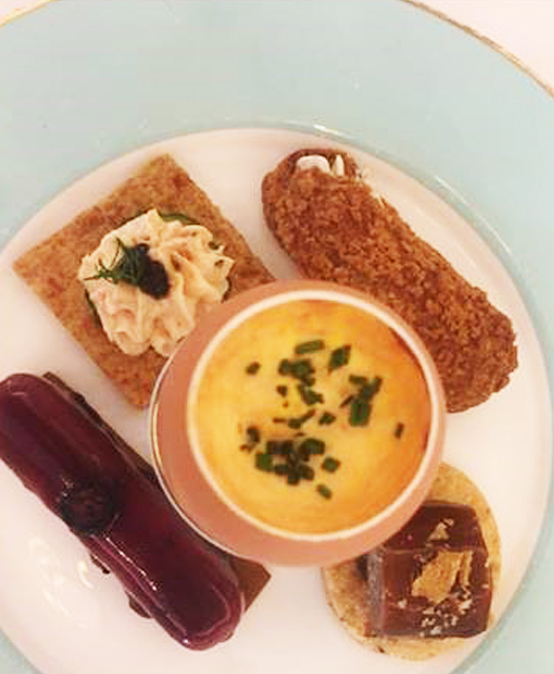 Alumni Updates January 3 – 9, 2019
Sillimanian and head pastry chef of Fortnum & Mason Scott Stewart A. Villacora gets to be featured by Tatler Philippine's T.Dining section of the December 20, 2018 issue of their newsletter. As the saying goes, there is a tale behind every detail of Fortnum & Mason's Afternoon Tea experience – from the scones freshly baked each day to the china being used in the Diamond Jubilee Tea Salon.
Scott is a champion in delivering British tradition with a twist. He finished high school in 1996 and obtained a degree in Management in 2001, both at Silliman University. He later received his diploma in Culinary Arts at the Philippine School of Culinary Arts and his diploma in Food Preparation and Cooking NVQ 2 at the City and Guilds of London Institute.
Here is the link to Tatler's feature article – An Afternoon Tea With Fortnum and Mason's Filipino Pastry Chef, written by Robbie Santos. https://ph.asiatatler.com/dining/an-afternoon-tea-with-fortnum-and-masons-filipino-pastry-chef.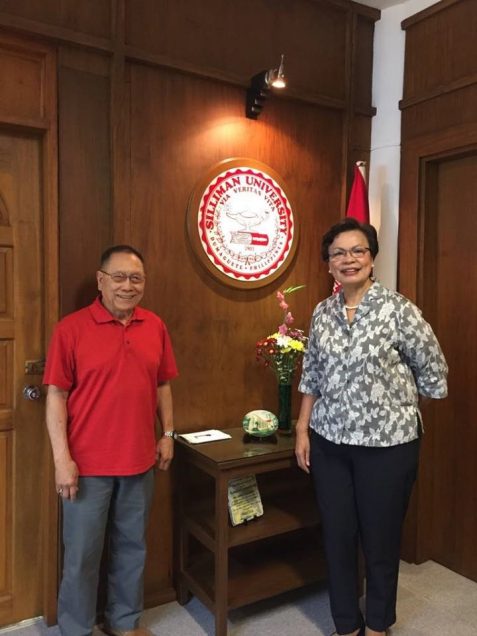 Rev. Dr. Francisco D. Somera, Jr., 2009 Outstanding Sillimanian awardee in the field of Military Service, pays a courtesy visit with Silliman University President, Dr. Betty Cernol-McCann, last January 8. Rev. Frank Somera and his wife Nelly Absin Somera, also an SU alumna (AB 1961; LLB 1965), are based in Copperas Cove, Texas, USA. He finished his Elementary (1951), High School (1955), and Master's degree in Divinity all from Silliman. Rev. Frank and Nelly Somera are active members of the Association of Central Texas Sillimanians (ACTS).
IN MEMORIAM: Rico M. Medina (AA Pre-Med 1947, Former BOT) on October 21, 2018; Bienvenido A. Deloria (LLB 1967) on October 23, 2018; Susan Lourdes Maria Somoza-Prieto (BSN 1978) on October 27, 2018; Rolando V. Del Carmen (AB 1953, LLB 1956, OSA 1982, OHBS 2007, Doctor of Laws Honoris Causa 2016) on October 31, 2018; Benjamin T. Ramos Jr. (BBA 1982) on November 6, 2018; Avelex S. Amor (Elem 1988, HS 1992) on November 20, 2018; Ralph S. Funda (BBA 1966) on November 23, 2018; Erwin Leo C. Gadiana (BBA Acctg 1992) on November 24, 2018; Grant Merced Gonzalez (Elem 1989) on December 3, 2018; Percival A. Adalla (LLB 1991, MPA 1998) on January 1, 2019; Rembert G. Merced (ECS 1969, Elem 1975, HS 1979) on January 3, 2019; Benjamin H. Lajot, Jr. (AB History 1990, LLB 1994) on January 4, 2019; Catalina J. Palarpalar (BSE HE 1954) on January 5, 2019; Virgilio C. Valencia (BBA 1954, Retired BG employee) and Renato F. Gutierrez (LLB 1966) on January 8, 2019.