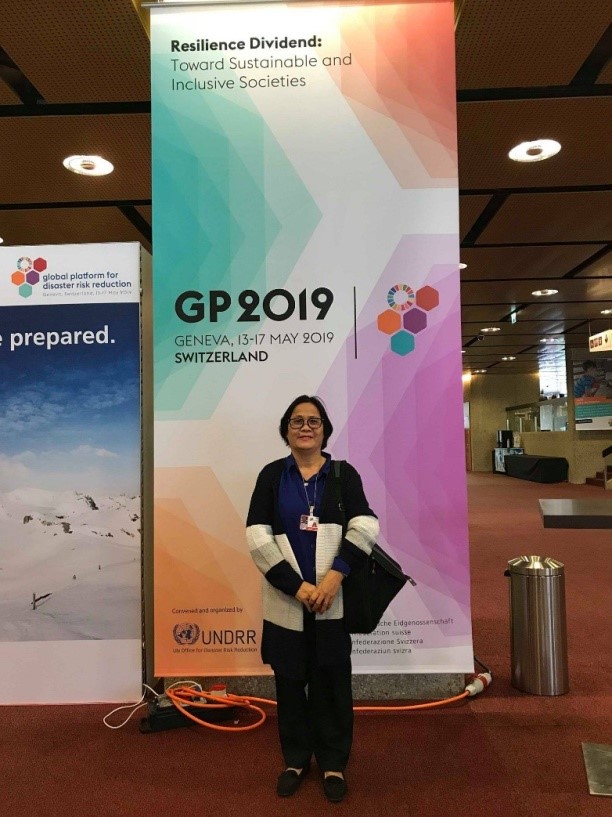 Alumni Updates June 10 – 16, 2019
Sillimanian Represents Philippines at GP2019 in Geneva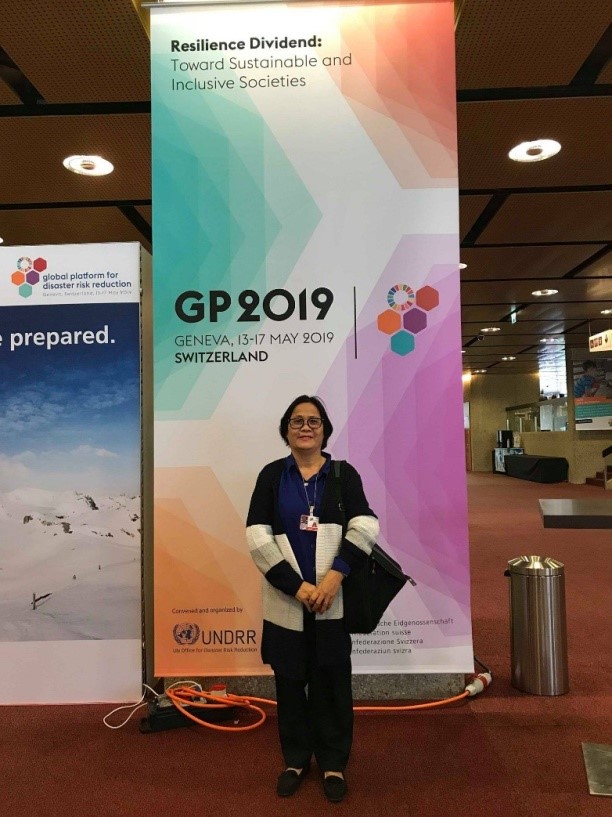 Silliman nursing alumna, Dr. Grace Sardual-Burgos, represented the Philippines at the recent United Nations Global Platform on Disaster Risk Reduction in Geneva, Switzerland, last May 13 – 17, 2019.
This is the sixth Session of the Global Platform for Disaster Risk Reduction (GP2019), convened and organized by the UN Office for Disaster Risk Reduction (UNISDR) and hosted by the Government of Switzerland. Discussions were on preparedness, mitigation, response, recovery, resiliency and the financial dimensions for consideration.
These GP2019 sessions are co-chaired by Switzerland and UNISDR. It will represent the next important opportunity for the international community to boost the implementation of the Sendai Framework and related Sustainable Development Goals of the 2030 Agenda, as well as commitments of the Paris Climate Agreement.
Dr. Burgos graduated from SU College of Nursing in 1981. She also earned her PhD in Nursing in 2017 from Silliman. Grace together with her family are based in Houston, Texas.
IN MEMORIAM: Luisito Norberto U. Rondario (BBA Accountancy 1981) on March 26, 2019; Leoncio P. Deriada (PhD in English & Lit., OSA 2006 Creative Writing) on April 3, 2019; Mark Joseph S. Cornelio (HS 1981, BSCE 1982 FS) on April 7, 2019; Agapito M. Bayron, Jr. (BSED English 1997) on April 10, 2019; Lydia Padilla-Ferolino (BSE 1983, Retired Librarian) on April 22, 2019; Edmund M. Tan Pastor (HS 1971) on April 23,2019; Filemon "Titus" M. Teves (BBA) on April 25,2019; Vincent P. Solis (HS 1982, BBA 1986) on April 30, 2019; Mariano C. Mira (BSE 1968) on May 2, 2019; Zenas M. Navarro (BBA 1971) on May 7, 2019; Basilisa L. Cual (BBA 1978) on May 19, 2019; Justo de Jesus Paras (HS 1954, LLB 1960) on May 20, 2019; Nelia N. Demerre (BSEED 1965) on May 22, 2019; Cari T. Quijano (BS Pre Med 1962 FS) on June 3, 2019; Millinette Chiu- Centeno (HS 1976, BSMT 1981) on June 4, 2019; George A. Nocete (BSME 1941 FS) on June 5, 2019; Emmanuel O. Valdenor (HS 1971) on June 6, 2019; Gracia Perla Sayre-Javier (BBA 1973) on June 8, 2019; Gia Gomilla-Patangan (BBA 1980) on June 9, 2019.
---
Update your alumni records on-line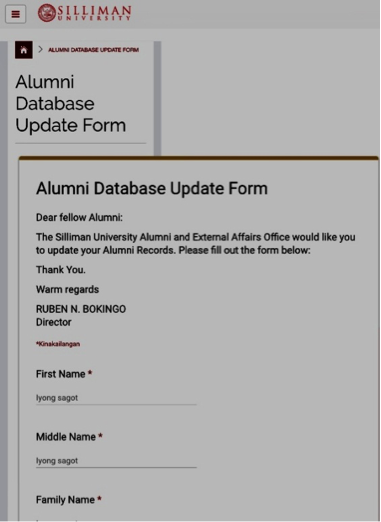 We are encouraging all alumni to update their records with the Office of Alumni and External Affairs using the online form. The form may also be downloaded and mailed to us directly. Click here to access the online form or you may use the link below: