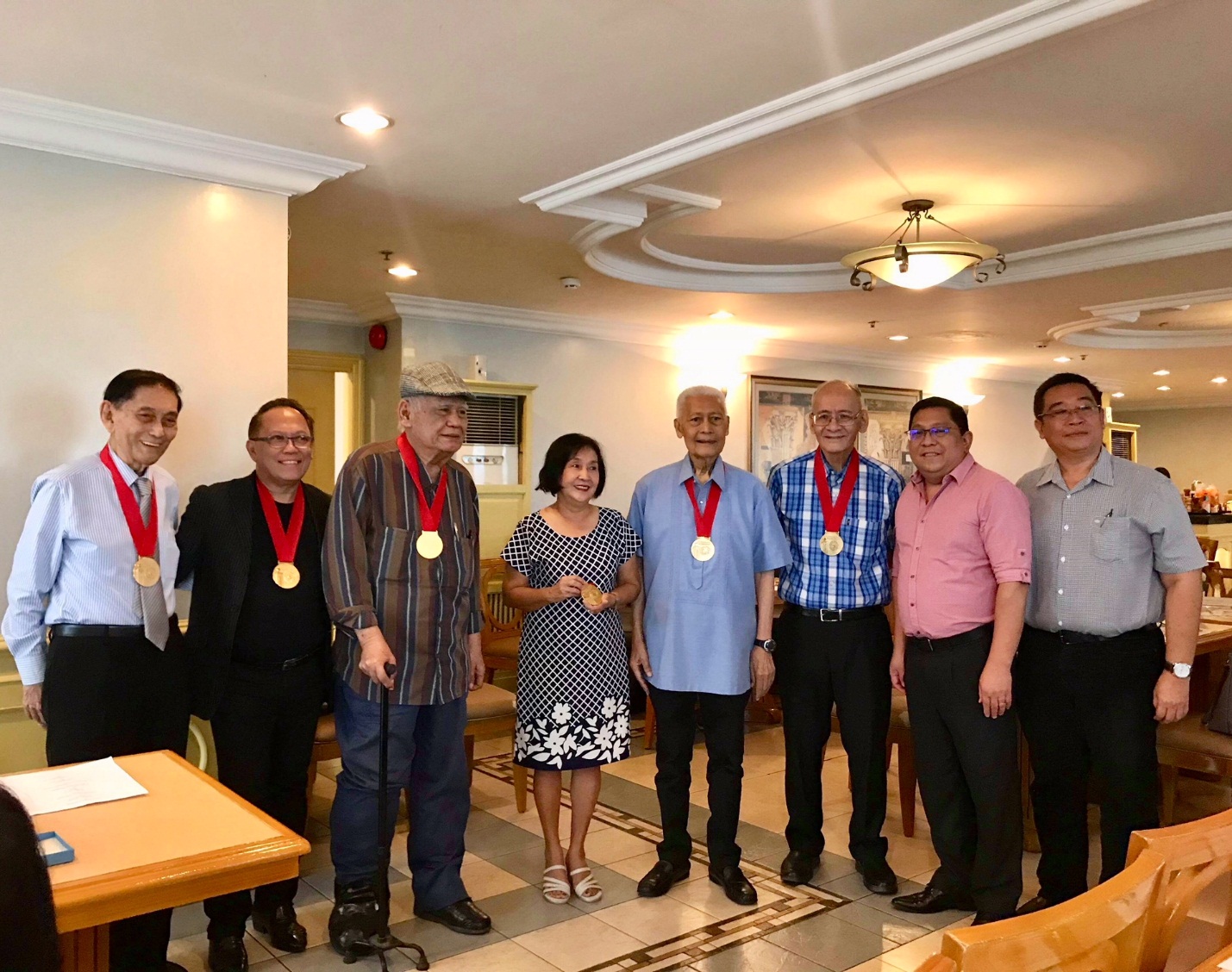 Alumni Updates (March 19-25)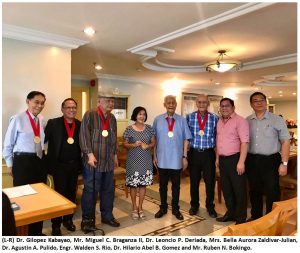 The Silliman Alumni Association, Inc. (SAAI) – Iloilo Chapter, gathered at The Grand Dame Hotel, March 17, 2018, to honor Outstanding Sillimanian Awardees based in Iloilo and Panay.  The highlight of the alumni gathering was a Ceremony of Sacred Trust and Donning of the Outstanding Sillimanian Awards (OSA) Medallion.
The Medallions were donned by Silliman Trustee and Outstanding Sillimanian Dr. Agustin A. Pulido on Leoncio P. Deriada, Creative Writing 2006; Gilopez Kabayao, Music 1966; Walden S. Rio, Engineering Education 2003; and Vicente L. Zaldivar (posthumous), Civil Service 1965, who was represented by his daughter, Mrs. Bella Aurora Zaldivar-Julian.
Also present during the ceremony were New York-based Outstanding Sillimanian Miguel C. Braganza II, SAAI president Dr. Hilario Abel B. Gomez, Silliman University Alumni Affairs Director Ruben N. Bokingo, Iloilo Alumni Chapter president Mrs. Rose Mary "Palangging" Verzosa-Añalucas.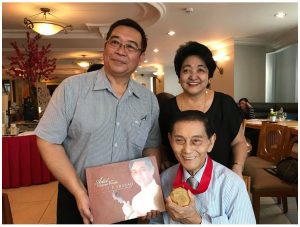 Outstanding Sillimanian Dr. Gilopez Kabayao donated a copy of his coffee table book entitled Artist for the Filipino People Gilopez Kabayao last March 17, 2018, in Iloilo City, were he was also honored by Silliman University with an OSA Medallion. The book is about his life story as Philippines' foremost violin virtuoso and celebrates his success, both in achieving virtuosity as a concert violinist and in seeing the positive results of his personal crusade of music proselyting among the youth and his countrymen – all of six decades. Dr. Kabayao graduated from Silliman University Elementary School in 1939.