Alumni Updates (March 22-April 3)
---


The Silliman University Marina Mission Clinic (SUMMC) in Dauin, Negros Oriental is a facility where alumni and friends of Silliman may find interest in supporting. SUMMC today is a primary health care facility catering to outpatients for general consultation and treatment in an outpatient basis. The clinic serves the rural community in Dauin and other neighboring towns. It also doubles as a venue where our students undertake service-learning and volunteer community services.
The University annually allocates a budget for SUMMC. Silliman welcomes alumni and friends to complement these allocations. Gifts for the SUMMC shall be set aside in a restricted Marina Development Fund to be used only for supporting programs and capacity-building initiatives, including outreach activities in surrounding communities. Last year, the Silliman University Alumni Association of Northern California donated an ambulance for SUMMC's use.
For more information, contact Extension Director Asst. Prof. Emervencia L. Ligutom at [email protected].

The Department of Labor and Employment (DOLE) – Negros Oriental Field Office has identified the Alumni and External Affairs Placement Desk as a Public Employment Service Office (PESO). This linkage has helped Silliman's Placement Desk in its effort to assist fresh graduates and alumni in identifying recruitment agencies and companies that observe DOLE recruitment guidelines. Alumni and External Affairs Director, Mr. Ruben N. Bokingo, attended the regular PESO meeting last March 31, 2016.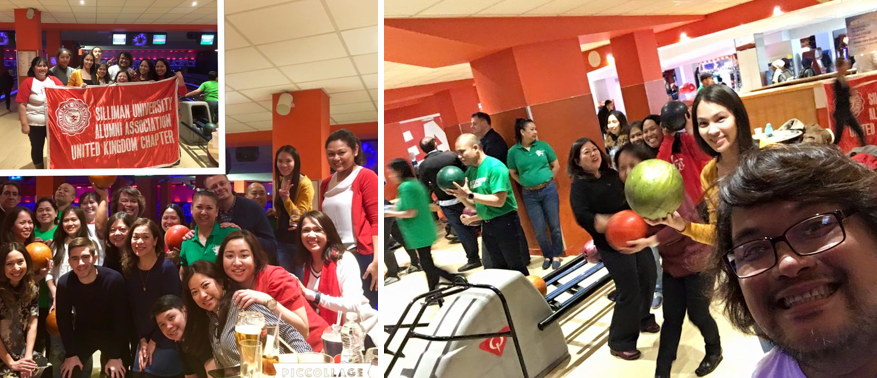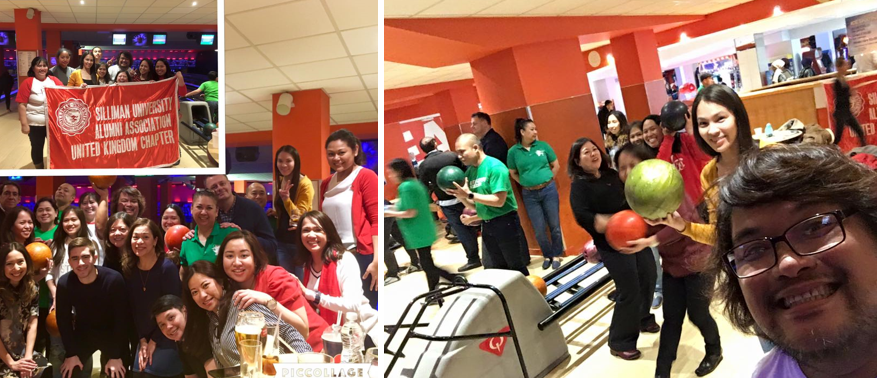 The Silliman University Alumni Association – United Kingdom (SUAA-UK) participated in the "First Open Bowling for a Cause" hosted by One La Salle UK alumni chapter last March 5, 2016. The fundraiser was held at the Queen's Ice And Bowl, Bayswater in London. It was attended by alumni associations from Silliman University, La Salle University, Assumption University and University of the Philippines. The event brought together UK-based alumni groups to raise funds in support of the fight against modern-day slavery. Socials and networking followed at the Park City Hotel Kensington at Lexham Gardens. Funds raised during the event reached £725.