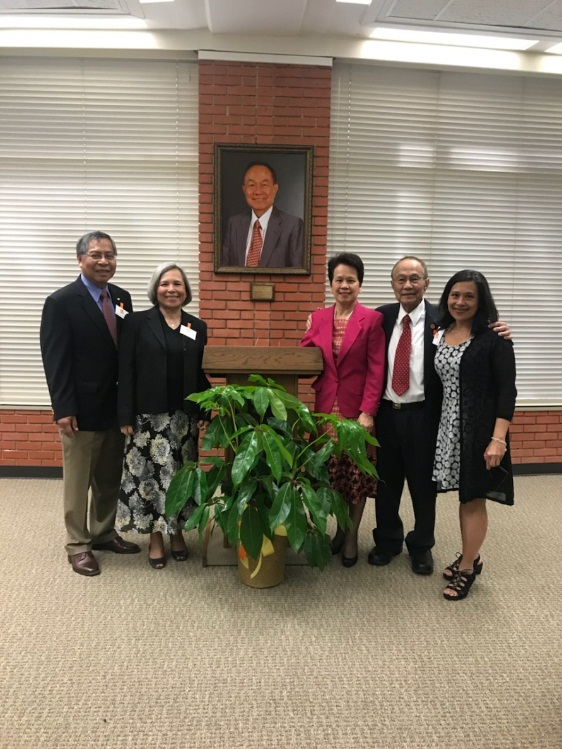 Alumni Updates (May 7-13)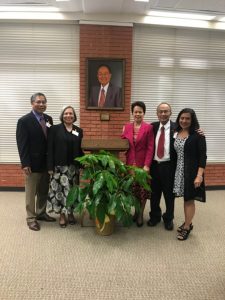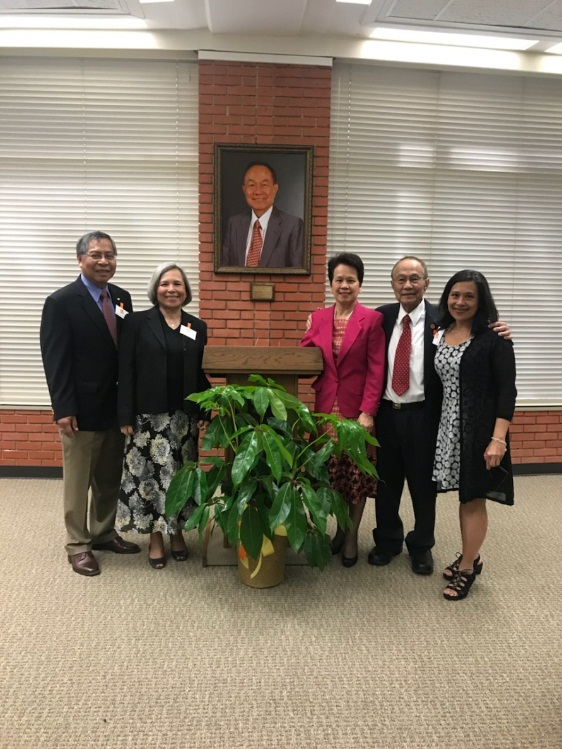 Outstanding Sillimanian Dr. Rolando Villanueva del Carmen was awarded the Defensor Pacem Medal by the College of Criminal Justice, Sam Houston State University, last April 28, 2018. The awarding ceremony was held at the George J. Beto Criminal Justice Center. Dr. del Carmen was recognized for his contributions to the field of criminal justice. A room was also dedicated in his honor for his over 45 years of commitment to students and colleagues.
Expressing his appreciation upon receiving the Defensor Pacem Medal and the naming of the room at the Criminal Juctice Center after him, Dr. del Carmen said: "The whole day was so surprising and emotional for me. The pictures and displays in this very big room are all my memorabilia and awards. I do not know how they got those. They did a whole lot of work – and I sincerely thank them."
Dr. Del Carmen is a retired professor of criminal justice at Sam Houston State University and one of the foremost experts in the same field in the United States.
Dr. del Carmen was recently on campus last March 5, 2018 to inaugurate the Rolando Villanueva del Carmen Honors Hall, a two-storey co-ed dormitory donation to Silliman University designed to accommodate 28 honor students every semester. The Honors Hall envisions providing residents with opportunities to learn from each other, collaborate and test out their creativity and ingenuity, nurture similar goals and aspirations, and enrich the intellectual life on campus.
Dr. del Carmen received his Outstanding Sillimanian Award in the field of Legal Education 1982, and was inducted into the Order of Horace Brinsmade Silliman in 2007. In 2016, Silliman conferred on him the degree of Doctor of Laws, honors causa.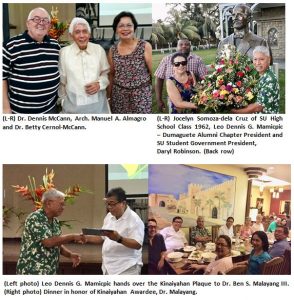 The Dumaguete Alumni Chapter spearheaded an alumni gathering last May 6, 2018 to honor Dr. Horace Brinsmade Silliman on his 108th death anniversary.  A solemn memorial service was held at the Silliman Hall. Outstanding Sillimanian Awardee Architect Manuel A. Almagro, who has been part of different restoration projects, including the Statue of Liberty in New York and the Silliman Hall itself, was guest speaker.
It has become a tradition of the Dumaguete Alumni Chapter to offer flowers to the man who paved the way for the establishment of Silliman University. The SU High School Class of 1962 also offered flowers during the memorial.  Dr. Silliman died on May 4, 1910. His bust is located by the Silliman Hall fronting Rizal Boulevard.
The second part of the alumni gathering was the honoring of Dr. Ben S. Malayang III with the Kinaiyahan Award. The award is Dumaguete Alumni Chapter's way of recognizing individuals that have made a difference in environmental protection and conservation.
Previous KINAIYAHAN awardees are: Dr. Nona Calo, Congresswoman Belma Cabilao, Rene "Tatay Ite" Vendiola, Dr. Angel C. Alcala, Cecilia Hofmann, Ester Windler and Benjamin A. Bokingo (posthumous).
The Dumaguete Alumni Chapter hosted a dinner to honor this year's Kinaiyahan Award recipient.