Alumni Updates November 4 – 10, 2019
Dulamal-Nandwani book now online
---
True blue Sillimanian, Balma Dulamal-Nandwani, (Kindergarten '67, Elementary '73, High School '77 and Mass Communication '81), has her latest book, Taking God to Work with you, available on line at amazon.com. The book is a simple guide for working men and women on how GOD can play a vital role in bringing them to their full potential based on Bible verses and teachings. This Kindle edition has 85 pages with illustrations by Edgar Dionela.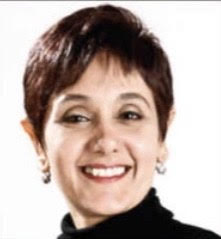 Balma Nandwani calls on business managers and supervisors, for whom this book was written for, are who she appeals to, seek Christ first in their lives, and bring Him to the work place.
Dulamal-Nandwani and husband Sunder, live in Bacolod City, Philippines. They have two daughters, Anjali and Rekha, and a son Ryan. Of Indian descent, she was born and raised in Dumaguete City, spending her student life in the sprawling Christian campus of Silliman University, where she majored in Journalism and Advertising.
Her past business involvement included having been a franchisee of Shakey's Pizza Restaurants, and Dunkin' Donuts outlets in Bacolod City. She uses her free time to make quality trophies and plaques.
After over 20 years as a licensed Philippine instructor of the world acclaimed Dale Carnegie Training teaching High Impact Presentation, Corporate Business Development Solutions, and The Dale Carnegie Course, Balma formed her own Training, which offers Soft Skills, such as Customer Service, Business Ethics, and Emotional Intelligence, among other training, to business organizations, and civic groups. Her work transforms how organizations treat and build up internal and external customers.
She is a Master Practitioner of Neuro Linguistic Programming (NLP), certified in London, England, as well as a licensed Real Estate Broker in her own company, Sunny Balm Realty.
As a Born-Again Christian, this book is a testament to the Glory of God in her life, family, and businesses, and to share Christ's message of love and salvation to others.
To order a copy of Balma's book, you may click on this link. https://www.amazon.com/s?k=Taking+God+to+Work+with+you&i=stripbooks-intl-ship&ref=nb_sb_noss
Update your Alumni records on-line
---
We are encouraging all alumni to update their records with the Office of Alumni and External Affairs using the online form. The form may also be downloaded and mailed to us directly. Click here to access the online form or you may use the link below:
http://archive.su.edu.ph/page/282-alumni-database-upda