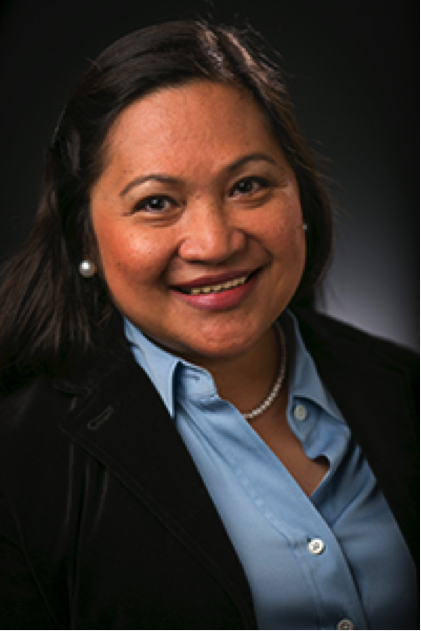 Alumni Updates September 30 – October 6, 2019
SU Alum guests "Care Work is Climate Work" talk
Silliman alumnus, Nella Fe L. Pineda-Marcon, Board of Director and Founding Member of the Climate Justice and Disaster Relief Committee at the New York State Nurses Association (NYSNA), will be featured as guest discussant of Naomi Klein, a Gloria Steinem Chair in Media, Culture and Feminist Studies at the Institute for Women's Leadership at Rutgers University, New Brunswick, New Jersey, on October 7, 2019. Klein will moderate the "Care Work Is Climate Work: A Series on the Green New Deal" discussion with four other leading organizers in the fields of teaching, nursing, domestic labor, and disability rights. The panelists will explore how climate impacts are already changing, what it means to be a care worker, and imagine how their sectors should be transformed by and for the Green New Deal (GND), a proposed United States legislation that aims to address climate change and economic inequality.
This event is presented by the Department of Women's and Gender Studies in the School of Arts and Sciences, the School of Communication and Information, the Leap, and the Institute for Women's Leadership of Rutgers University.
Marcon works as Assistant Nursing Care Coordinator at the Mount Sinai Hospital in New York and is a proud union member of the New York State Nurses Association for over 25 years. NYSNA is the largest nurses union in New York State with over 43,000 members. She has volunteered with other NYSNA-RN Relief Network nurses on several medical missions. Her latest one was held at Dauin, Negros Oriental, last August 24 – 26, 2019. Her climate activism began while on a medical mission to the Phillippines in 2013 when she witnessed firsthand the massive destruction caused by Typhoon Haiyan. Marcon is a Board of Director of the Migrant Center of New York and also belongs to the Advisory Board of the New York Riverkeeper, a concerned group that defends the Hudson River and its tributaries, and protects the drinking water supply of 9 million New Yorkers.
Marcon completed her High School in 1977 and her Bachelor of Science in Nursing degree in 1981 at Silliman University. She then pursued her medical studies at Perpetual Help College of Medicine, graduating in 1987. Currently, Marcon is President-elect of the Silliman University Alumni Association of New York-New Jersey.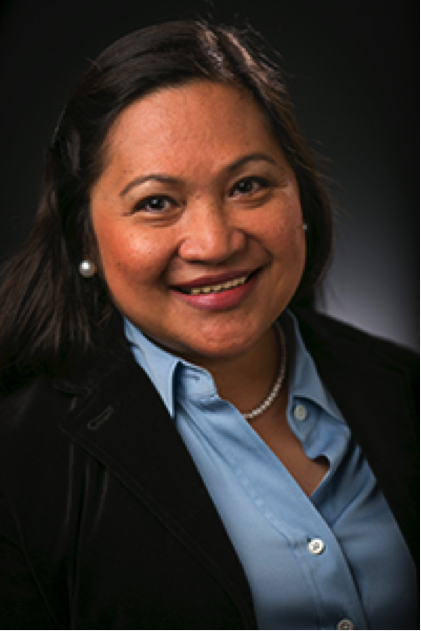 Nella Fe Pineda Marcon, NYSNA Board of Director
Photo credit: www.nysna.org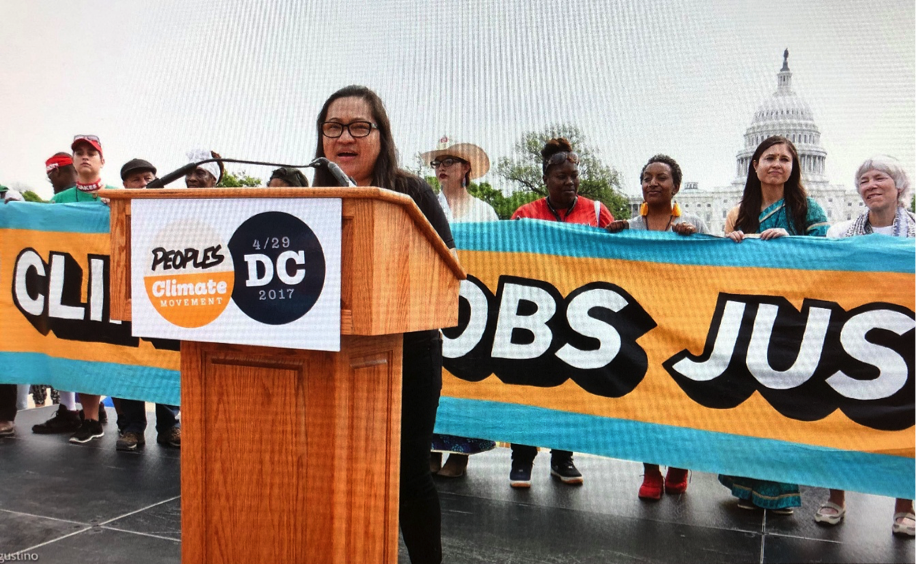 Nella Fe Pineda Marcon, New York State Nurses Association, participates in a press conference prior to the People's Climate March held April 29, 2017, in Washington D.C. USA.