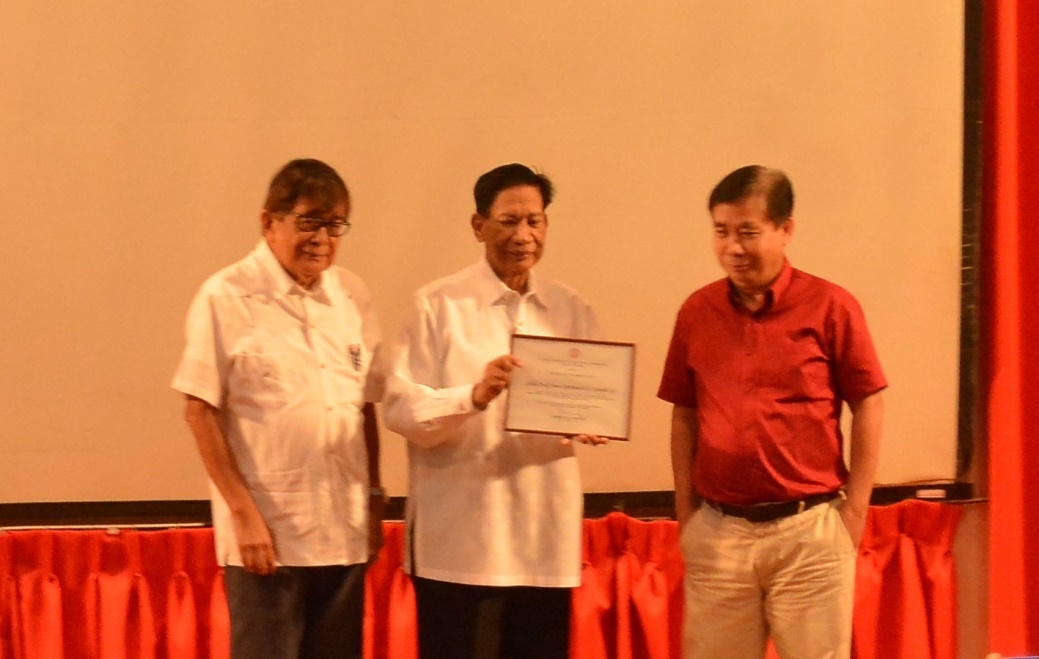 Ambassador Lozada Shares Insights as a Diplomat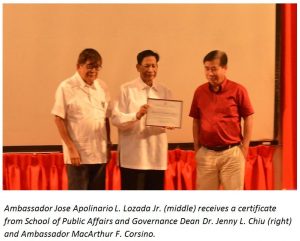 Ambassador Jose Apolinario L. Lozada Jr. was on campus on September 15 to give a talk on his experiences as a diplomat, touching on the Philippines' relations with and foreign policies in dealing with the United States and China.
His talk was organized by the School of Public Affairs and Governance (SPAG), under which academic unit in the University the program of Bachelor of Science in Foreign Affairs is administered.
Ambassador Lozada held postings in Austria, Vatican and the Republic of Palau. He is a former Member of the House of Representatives, hailing from Negros Occidental. He had also served as a Presidential Adviser.
Among those in the audience was Ambassador MacArthur Corsino, an Outstanding Sillimanian who is one of the professors in SPAG handling courses in diplomacy and foreign affairs, and a former colleague of Ambassador Lozada.