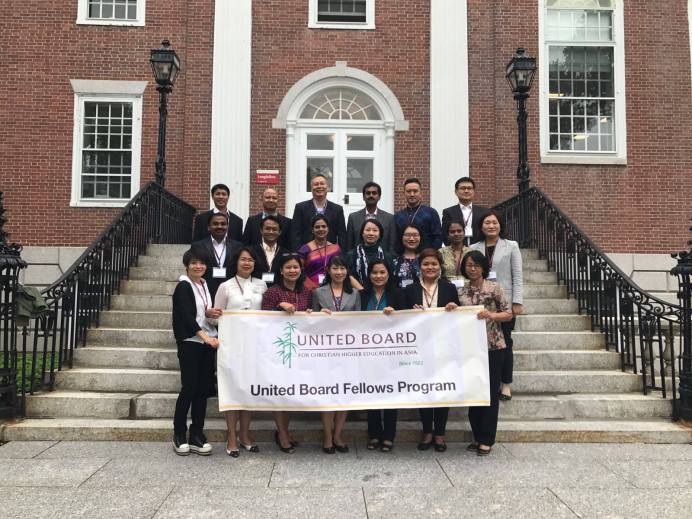 Associate Dean Completes First Part of UB Fellowship at Harvard U
College of Arts and Sciences Associate Dean Dr. Mae Brigitt Bernadel L. Villordon completed the first half of her fellowship with the United Board for Christian Higher Education in Asia at Harvard University in Cambridge, Massachusetts from July 10 to 28.
A two-phase fellowship, the United Board Fellows Program is designed for emerging leaders in higher education in Asia to be exposed to new leadership concepts and practices. It prepares the fellows, who are mid-career faculty and administrators in United Board's partner universities in Asia, for future leadership roles in their home universities.
The first phase of the United Board Fellows Program for Dr. Villordon and her batch is the United Fellows Program-Summer Institute offered by the Harvard Institutes for Higher Education at the Harvard Graduate School of Education. This was an intensive program that provided conceptual and practical overview of the key features (both personal and institutional) of effective higher education leadership. It also offered different lectures and workshops focusing on higher education leadership and management, insights into the major aspects of university administration, and opportunities to network with institutions at the forefront of higher education innovation.
Following the completion of the first phase, Dr. Villordon is set for her two-month Asia assignment. She will undertake international leadership and mentoring exposure at the Hong Kong Baptist University in Hong Kong from October to November this year.
Dr. Villordon, who is a Biology professor with a PhD in Science major in Automatic, Signal and Images Processing from the Universite de Nice in Sophia, France, is one of 20 fellows from around Asia and one of only six from the Philippines.  She is the lone fellow from Silliman University this year.
In June 2018, the 20 fellows will be convened in a week-long culminating activity where they will share their experiences and reflections.