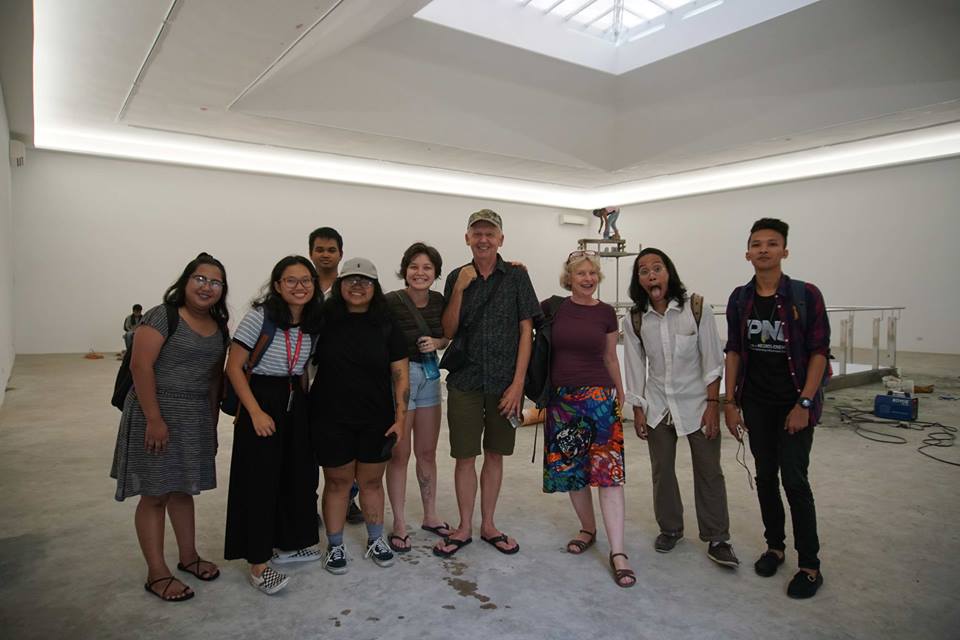 Berlin-Based Artists Explore "Colors and Lines of Dumaguete"
"What are the colors and lines of Dumaguete?"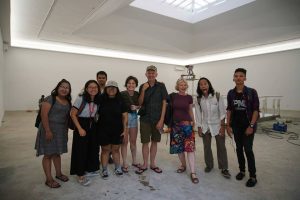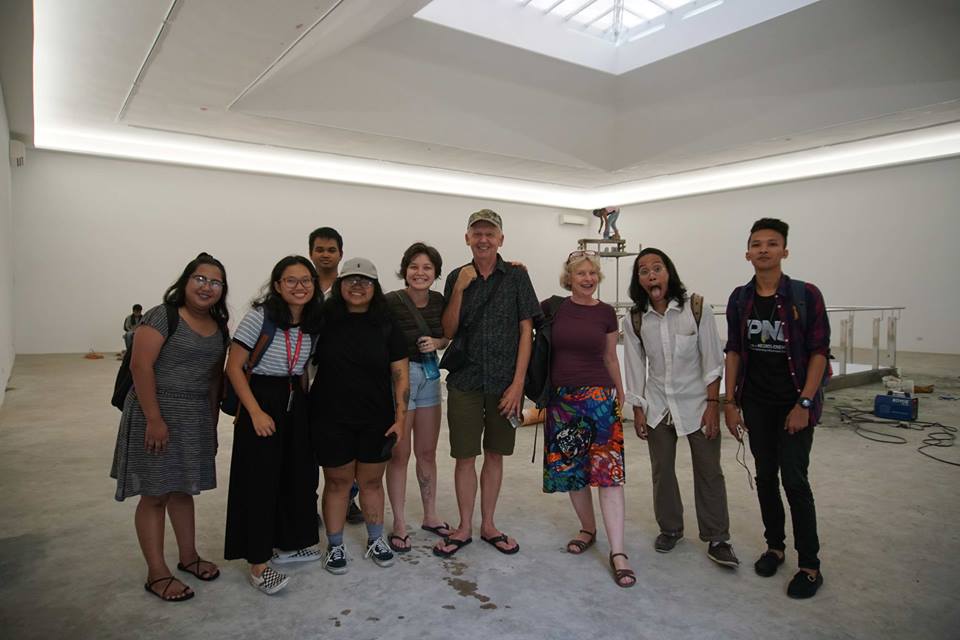 Ms Christine Falk and Mr. Alfred Banze, artists from Berlin, Germany, explored this theme in their art-making and exhibition held January 23 to 31 in Silliman University, under the Albert Faurot Lecture Series program of the University's Cultural and Arts Council.
Ms Falk is a painter who works with highly abstract architectural sections, while Mr. Banze is a media artist and works with film, installation, drawing, and performance. In addition to their individual artistic work, they have realized numerous participatory projects in Berlin and around the world with their association Camping Akademie e.V., encouraging an emergence of an international network of artists and bringing about a change in their artistic forms of expression.
The workshop was attended by Fine Arts students and other visiting artists. It concluded with an art talk by Ms Falk and Mr. Banze, and a walk-through exhibition of the participants' outputs at the Fine Arts Department.
The Albert Faurot Lecture and Workshop Series for Culture and the Arts is designed by the Cultural Affairs Committee to provide a forum for local and visiting artists and culture experts to talk about the various aspects of arts and culture for Silliman University and the Dumaguete community.
The Colors & Lines exhibition will also be part of  IX – the 9th Horace B. Silliman student art exhibition opening on February 5 at the Romeo P. Ariniego Art. Gallery.