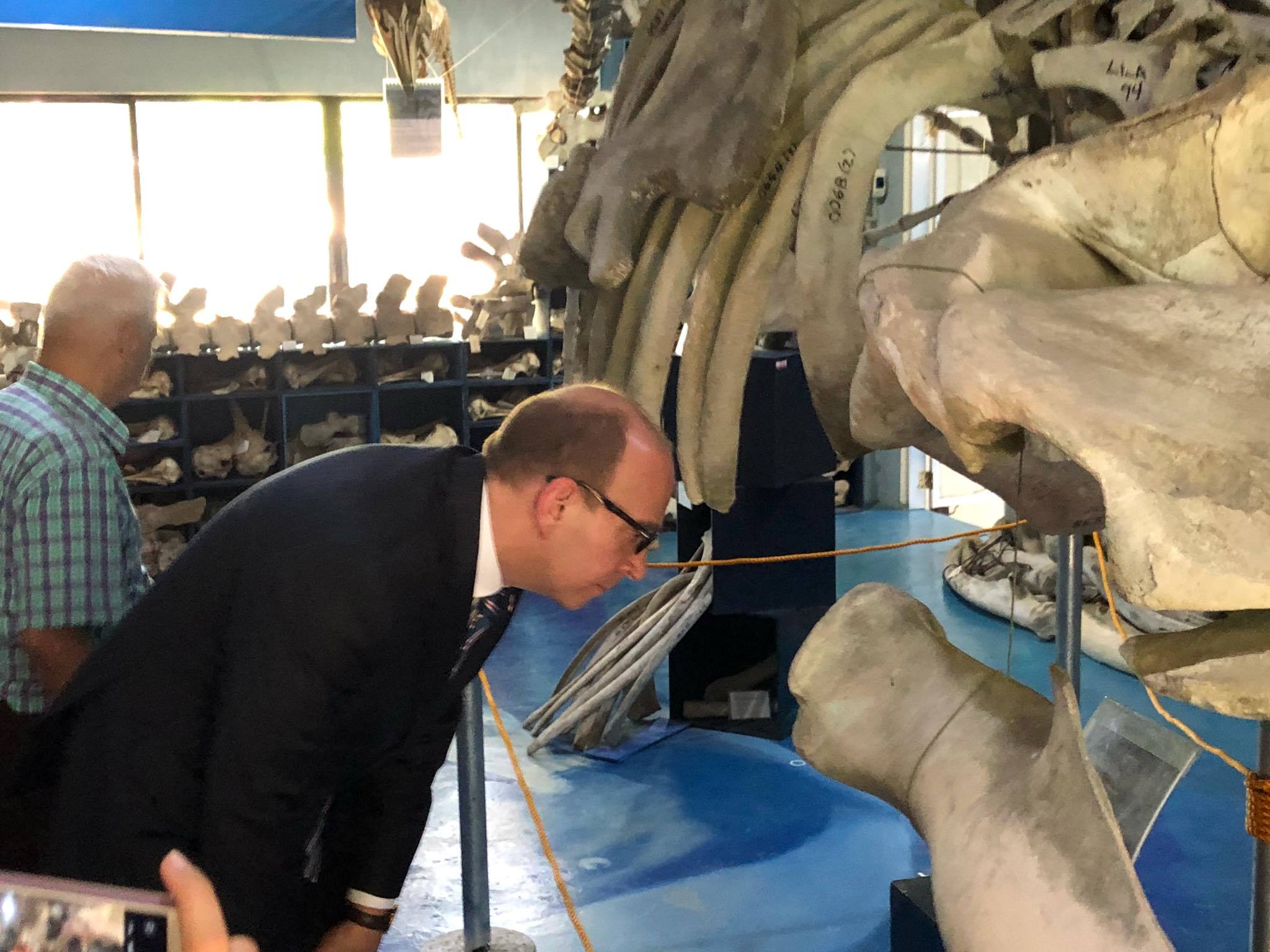 British Ambassador Tours Museum with World's 2nd Largest Brydes' Whale Bone Collection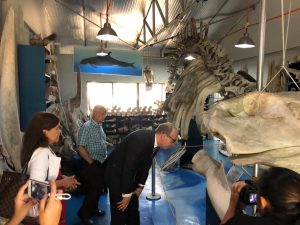 British Ambassador Daniel Pruce visited the Institute of Environmental and Marine Sciences (IEMS) located at the Angel C. Alcala Marine Laboratories on March 5.
His quick tour of the facility came after his talk under the annual Eminent Person Lecture program at the Claire Isabel McGill Luce Auditorium. It was also at the Luce where he launched the exhibit of the British Council on transnational education and the joint dual research graduate degree program between Silliman University and Newcastle University.
With the Ambassador on the tour were National Scientist and Silliman Trustee Dr. Angel C. Alcala, after whom the facility was named, and IEMS Director Dr. Hilconida P. Calumpong.
The Ambassador's first stop was the Marine Mammal Museum, which houses the world's second largest Bryde's whale bone collection in the world (the largest is in Japan). He then proceeded to the giant clam research area then to the main building where one laboratory features a DNA sequencing machine.
Silliman is one of only ten universities in the Philippines tapped under the Joint Development of Niche Programs through Philippines-United Kingdom Linkages, a collaboration between the British Council and the Commission on Higher Education. The goal of the partnership on transnational education is to provide students and professionals with internationally recognized academic qualification on niche disciplines that are not currently available in the Philippines. This has resulted to the development of a joint double-degree research graduate offering between Silliman and its British counterpart, Newcastle University. Students completing this program receive two degrees: a Master of Research in Tropical Biological Oceanography from Silliman and a Master of Research in Marine Ecosystems and Governance from Newcastle.
Those who are interested in the joint dual-degree research graduate program between Silliman and Newcastle may e-mail: [email protected].