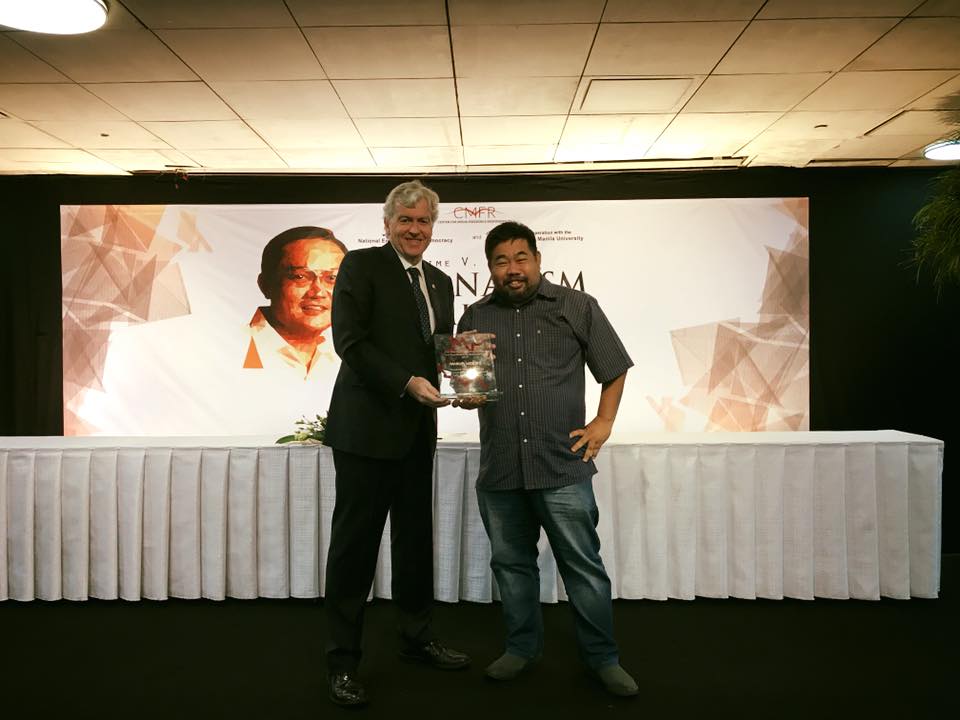 Canadian Embassy's McLuhan Fellow to Speak on 'Journalism Under Attack'
This year's Canadian Embassy's Marshall McLuhan fellow for investigative journalism will speak on campus on February 22at the Guy Hall Conference Room.
Mr. Manny Mogato is a Manila-based veteran reporter for international news agency Reuters. His talk will center on "Journalism Under Attack: The Phenomenon of Fake News and Challenges of Accountability in the New Media."
Every year, the Embassy of Canada brings to Silliman and select universities in the Philippines and Canada the recipient of its annual Marshall McLuhan Prize. The Prize is a tribute to Herbert Marshall McLuhan, a Canadian educator, philosopher, literary critic and communication theorist whose works are viewed as "cornerstones of the study of media and journalism theories".
Accompanying Mr. Mogato will be Canadian Embassy's Public Affairs Officer Mr. Carlo Figueroa.
The Silliman leg of the Marshall McLuhan Forum Series on Responsible Media is organized annually by the College of Mass Communication.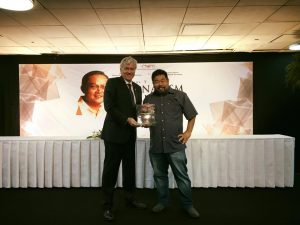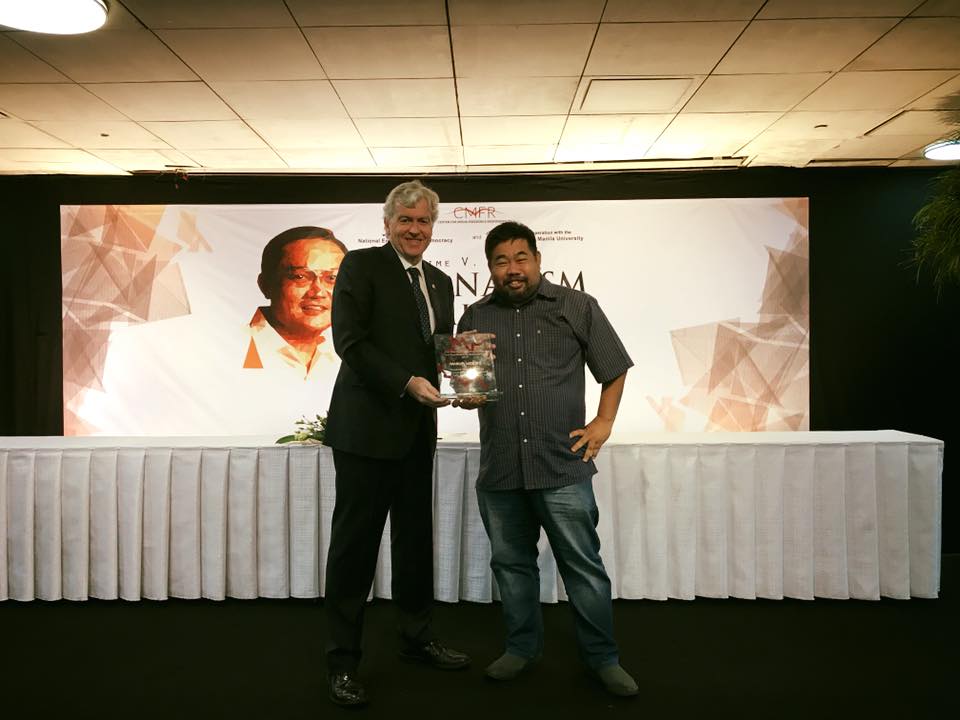 (Photo from the Embassy of Canada in the Philippines Facebook page: Mr. Manny Mogato, right, receives his award from the Ambassador of Canada to the Philippines H.E. John Holmes.)