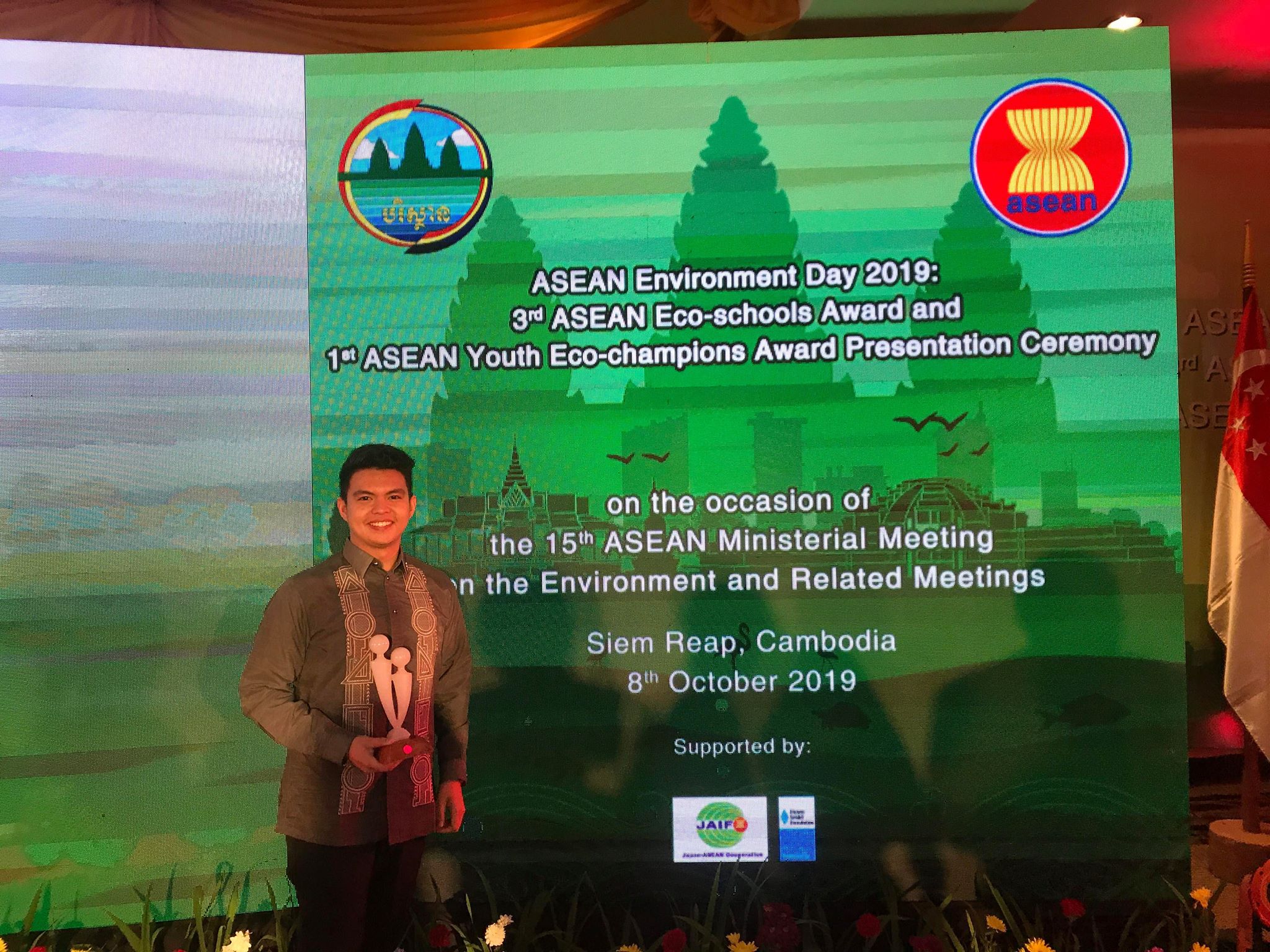 CMC alum receives 1st ASEAN Youth Eco-Champion Award for PH
Val Amiel Vestil (BMC 2017, magna cum laude) became the first Filipino to receive the ASEAN Youth Eco-Champion Award (AYECA) in the Junior Category after receiving the 2019 AYECA at the 15th ASEAN Ministerial Meeting on the Environment and Related Meetings, Oct. 8 in Siem Reap, Cambodia.
The 2019 AYECA is the first award given out by the ASEAN community to recognize young citizens from ASEAN Member States (AMS) who have made "outstanding contributions to protecting the environment." The award is presented to two Youth Eco-champions per AMS.
Vestil, founder of youth-led environmental news network Association of Young Environmental Journalists (AYEJ), is the Philippine awardee in the Junior Category for citizens aged 18-25 years old.
"This recognition is a validation that there is a real need to increase the conversation on the environment in the media by providing more coverage of environmental stories through capacity-building workshops and training for young writers, which is the core of what we do at the Association of Young Environmental Journalists," said Vestil.
The Champions received their awards from the ASEAN Environment Ministers and participated in an ASEAN-wide youth event in Cambodia.
"As a youth leader, this distinction pushes me even more to continue to do the work that we do to let the earth be heard through environmental journalism and youth development," he added.
AYEJ, founded by Vestil in 2017, is a Dumaguete-based network of students from various universities in the city that aims to shed light on environmental issues and solutions through youth and community engagement and address the lack of environmental news coverage in the media. Last January 2019, AYEJ was named as one of the Ten Accomplished Youth Organizations (TAYO) under the Environment, Disaster Risk Reduction, and Climate Change Adaptation category, out of more than 300 youth organizations in the Philippines and 20 national finalists from different categories.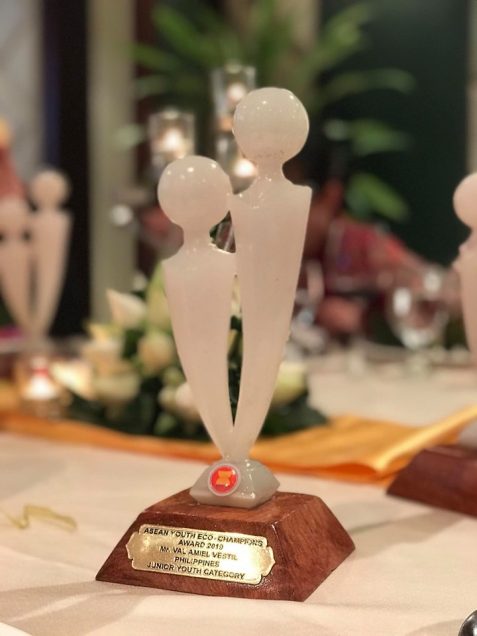 Last May, Vestil was also chosen as one of 15 young leaders from around the world to attend the European Commission's European Development Days Young Leaders Programme in Brussels, Belgium, where he also spoke as a panelist on "Climate change and environmental inequalities: exploring the interlinkages between climate change, environment and inequality."
(Photos from Val Amiel Vestil)